We Bring the Best of Our Farm to Your Door
Each week we send orders of our Certified Organic, pasture raised chicken and turkey and our grass fed, grass finished beef from our farm directly to homes throughout the Northeast. Most weeks (except when holidays conflict with the schedule) we send orders out on Tuesday night for delivery on Wednesday. Because your package is in transit for less than 24 hours, everything will arrive ice cold.
What to Expect When Your Box Arrives
Customers in the Northeast get free delivery on orders over $200.
For orders over $100 but less than $200, we charge a flat $10 delivery fee.
We deliver throughout New York (including Manhattan, Brooklyn, Bronx, Queens, Staten Island, and all of Long Island), New Jersey, Pennsylvania, Delaware, Connecticut, Rhode Island, Massachusetts, Vermont, New Hampshire, and Maine!
All packages will arrive via UPS next day ground service, and you will be provided with tracking information so you'll know when your box arrives.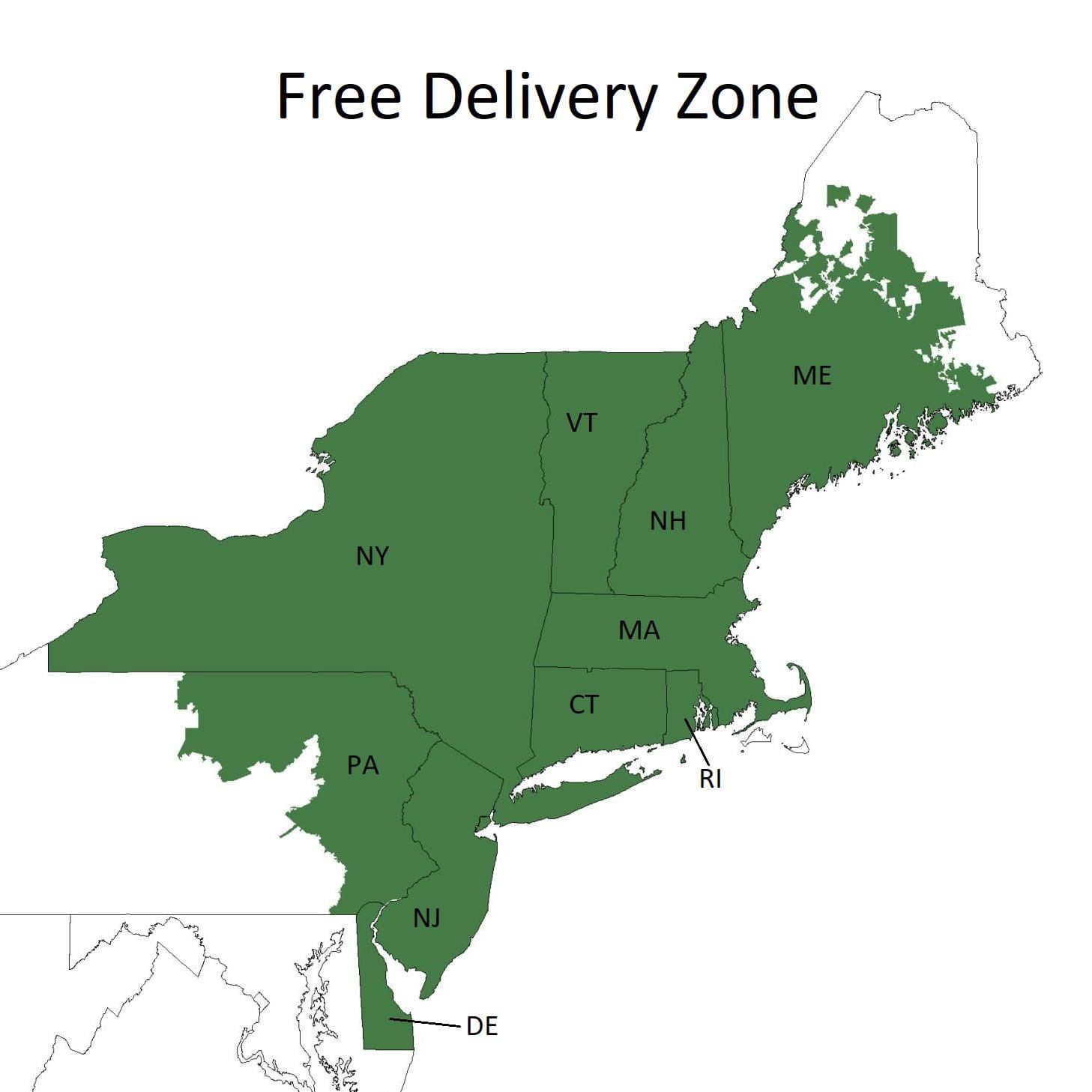 Live Outside our Free Delivery Zone?
For those folks who live outside our Northeast free delivery zone, we can still provide you our grass fed and pasture raised meat, but we need to rely on UPS Next Day Air service to get it to you in top shape. We can provide next-day air shipments to customers throughout the US. Just enter your zip code in the shopping cart, and we'll show you our current UPS rates.
For small orders (orders under $100), the box, insulation, and dry ice cost significantly more than our margins in selling the products. In fact, for very small orders we usually must pack double or triple the amount of dry ice just to ensure that everything stays frozen in transit.
So for any order under $100, we include a $20 surcharge to cover these basic packaging costs. For most customers, it makes sense to just add a few extra items to their orders to get past this threshold.
Nobody likes wasteful styrofoam boxes, so instead we use fully recyclable, paper-based insulation for our shipping containers.
It took a lot of effort to find a kind of insulation that would be easily recycled while also being effective to keep packages cold through the hottest summer heat waves.
Both the cardboard box and the insulation can be recycled together in any curbside pickup.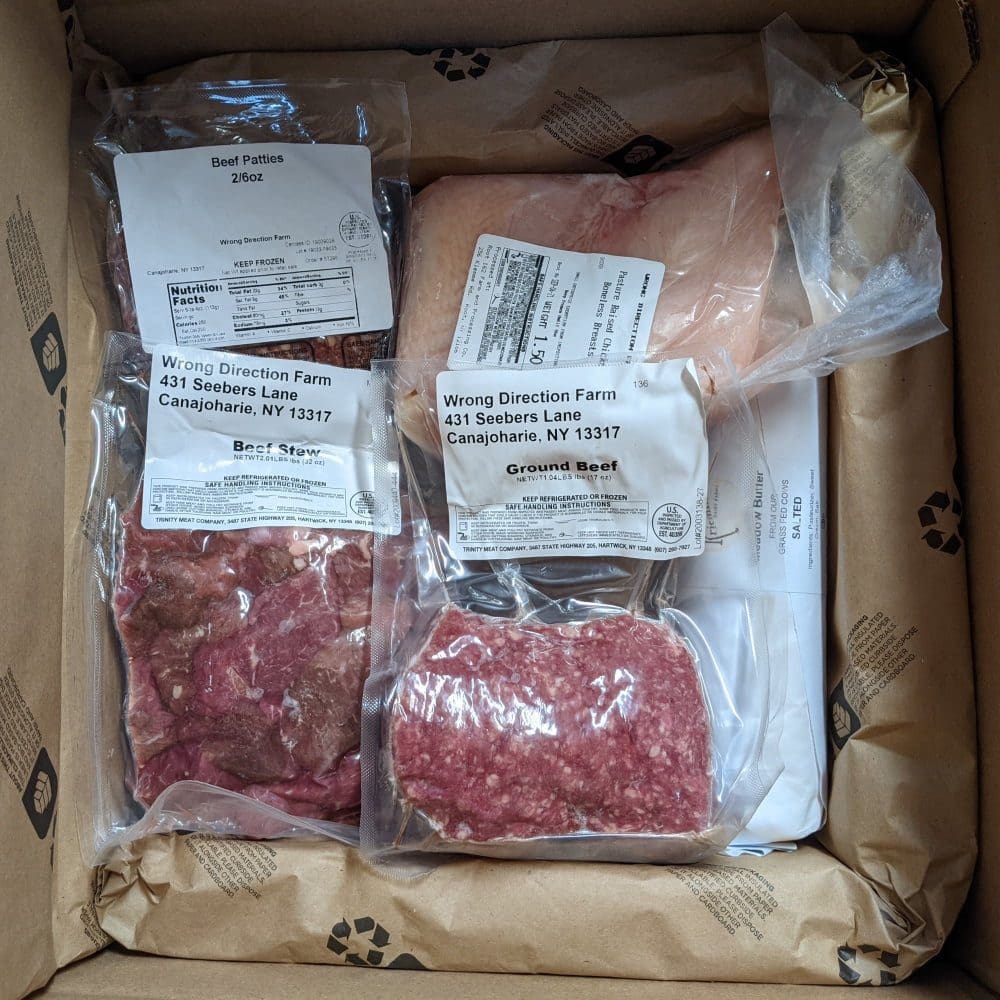 "Your turkey was the best ever"
Everything is so delicious! We are so happy to support your farm and with products that are clearly amazing in every way.
"We've officially been converted to WDF meats."
Both taste and quality is fantastic and the portion size is perfect! Delivery is prompt, you get to pick a delivery date when you place your order. Our meat arrived on time, well packed, and freezing cold.
"I am a very satisfied customer!"
Very happy to support farmers who care as much as this farm does for its animals and customers.
Ready to put some of our grass fed and pasture raised meat on your table?