Blog posts have been infrequent recently, but not for lack of material.  I'm just far behind on many projects, so bear with me.  I'll post some catchup farm photos in blog posts over the next few days.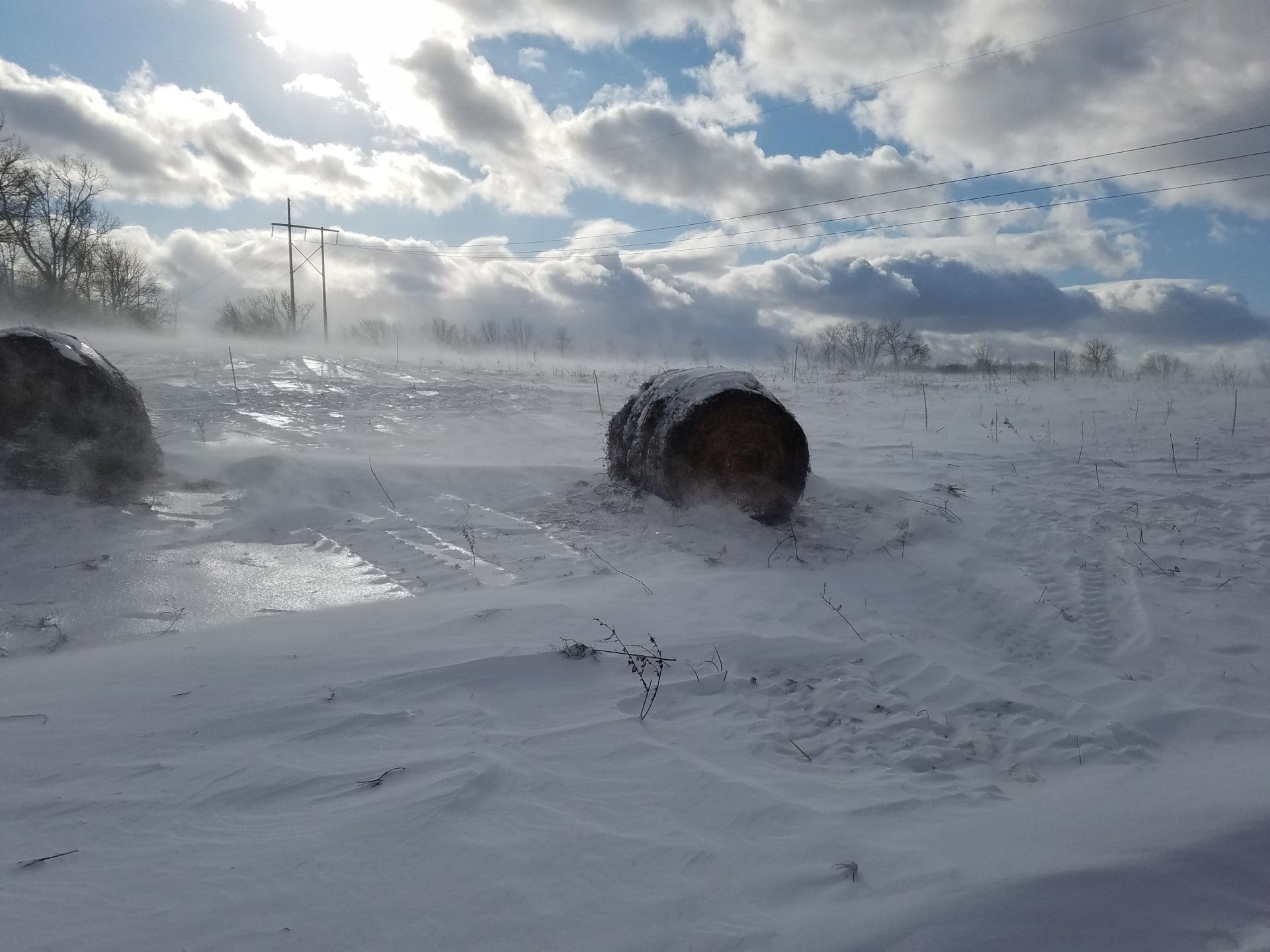 This year I was especially late getting the bales set for this winter's bale grazing.  I managed to finish on Christmas as the snow was whipping, carving and drifting around each bale.  It wasn't especially cold early this week, but with the freezing rain and then the snow, the twine was frozen onto each bale so the work was finicky.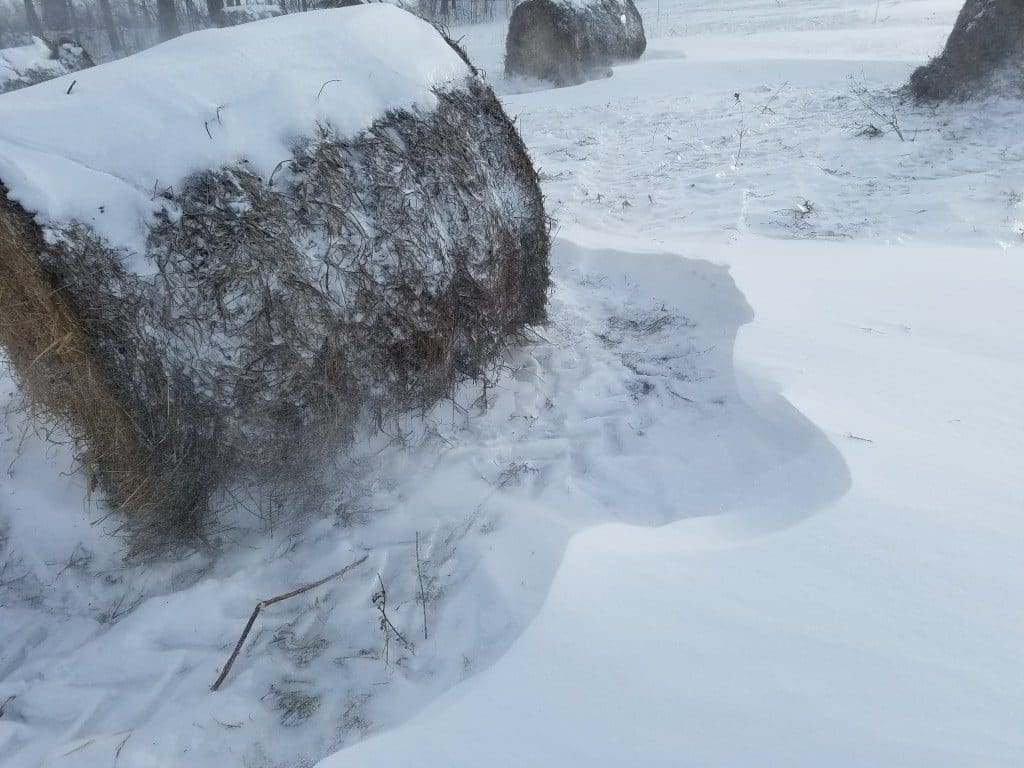 Check that job off the list.  The cattle are happily eating their way through a couple bales each day, now we just need to maintain the fences and keep the water running, and the cattle will take care of the rest.