I ordered a few fiberglass sucker rod fence posts and I set about installing them in the bale grazing pasture today.  I've avoided fiberglass posts because of the splinters, but I wanted to give a try to a few of these because I need a rigid post that also be hand driven.  I have some plastic-wood composite posts that are easily driven, but they sag and flex with any lateral pressure.  My first impression of the fiberglass posts is that they are strong and stiff enough to serve my purposes, but that they will be splinter monsters so this is something where gloves will be essential.
One challenge I encountered immediately was that the rods were all square cut.  I build a sharpening jig this afternoon to fix that.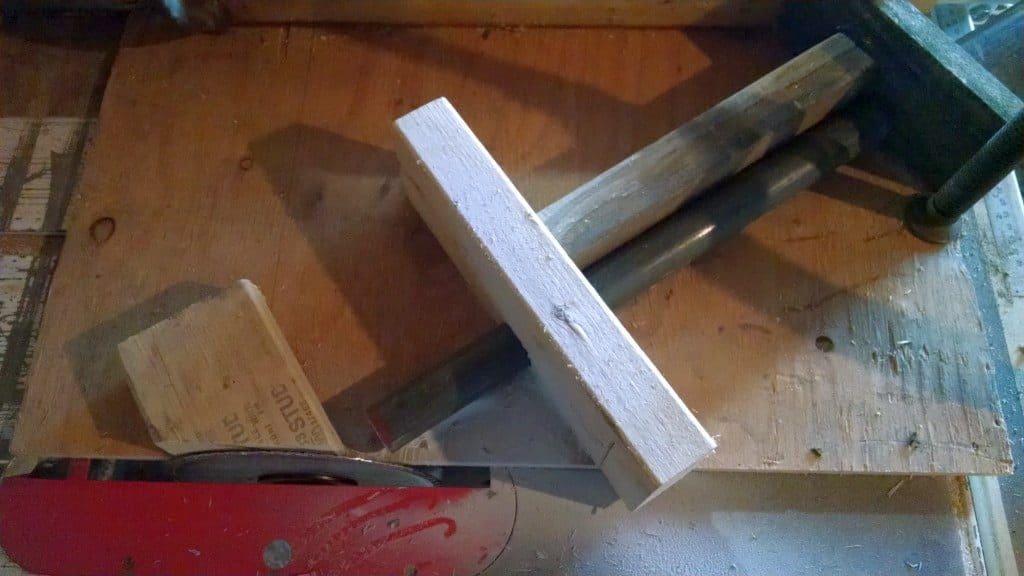 Cutting fiberglass will kill a regular carbide blade lickety-split, so I replaced my tablesaw's wood blade with a 7-1/4″ diamond concrete blade.  I cut guide holes in the jig with a 1-1/4″ spade bit and then screwed the little scrap of wood near the blade as a stop.  With this setup I can insert the rod and just rotate it while feeding it into the blade.  It worked well and gave me decent points in just a few seconds for each one.  After sharpening the rods I was able to drive them with (relative) ease.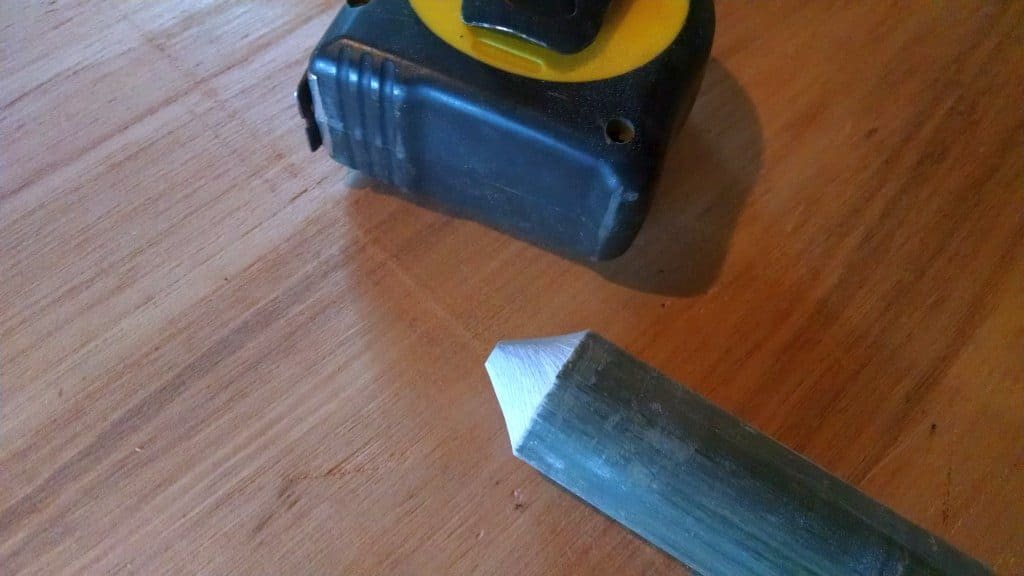 Just a safety warning for anyone cutting structural fiberglass:  wear gloves and a respirator.  It is nasty stuff.