Last December our big boar died and I buried him in a pile of hay bales to compost.  Over the summer the pile broke down, so with a little sifting I was able to unearth the cleaned skeleton.  I removed the tusks since they are so anatomically interesting.
Tusks (or tushes in some parts of the country) are the canine teeth of pigs.  They are found on both the upper and lower jaw, with lower set tending to be larger and sharper along the outside edges.  The upper tusks angle against the lower set to continuously sharpen them.  All pigs have them, but males exhibit faster growth.  The tusks of sows stop growing after a few years, but boars' tusks continue to lengthen throughout their lives.  The tooth on the right was broken off, probably 6-12 months before the boar died.  In the wild, pigs periodically break off their teeth fighting with competitors and upstarts, so the ability to regrow tusks is important.  This boar didn't get into any fights (to my knowledge), but he could have broken the end off while digging up rocks and stumps.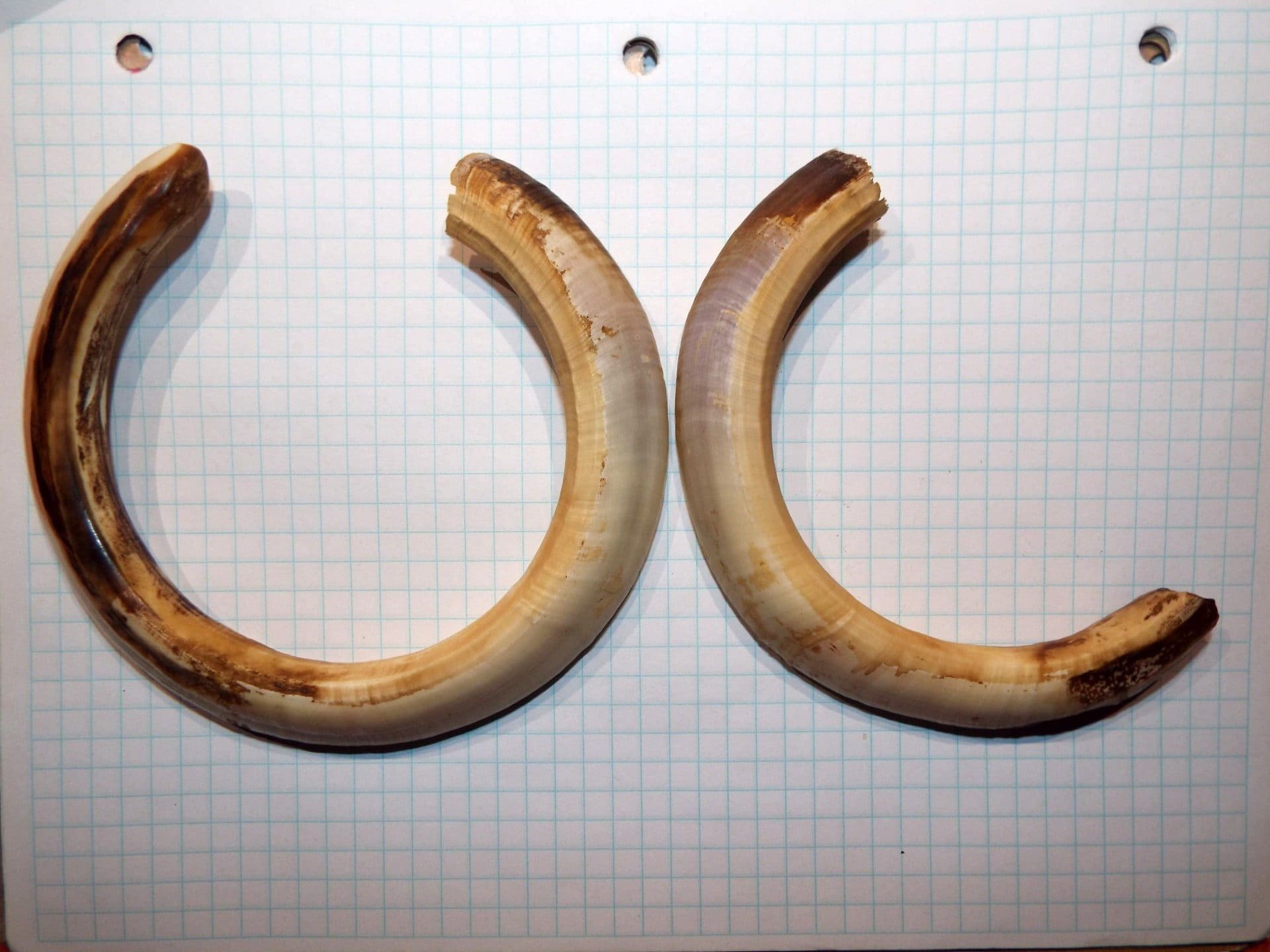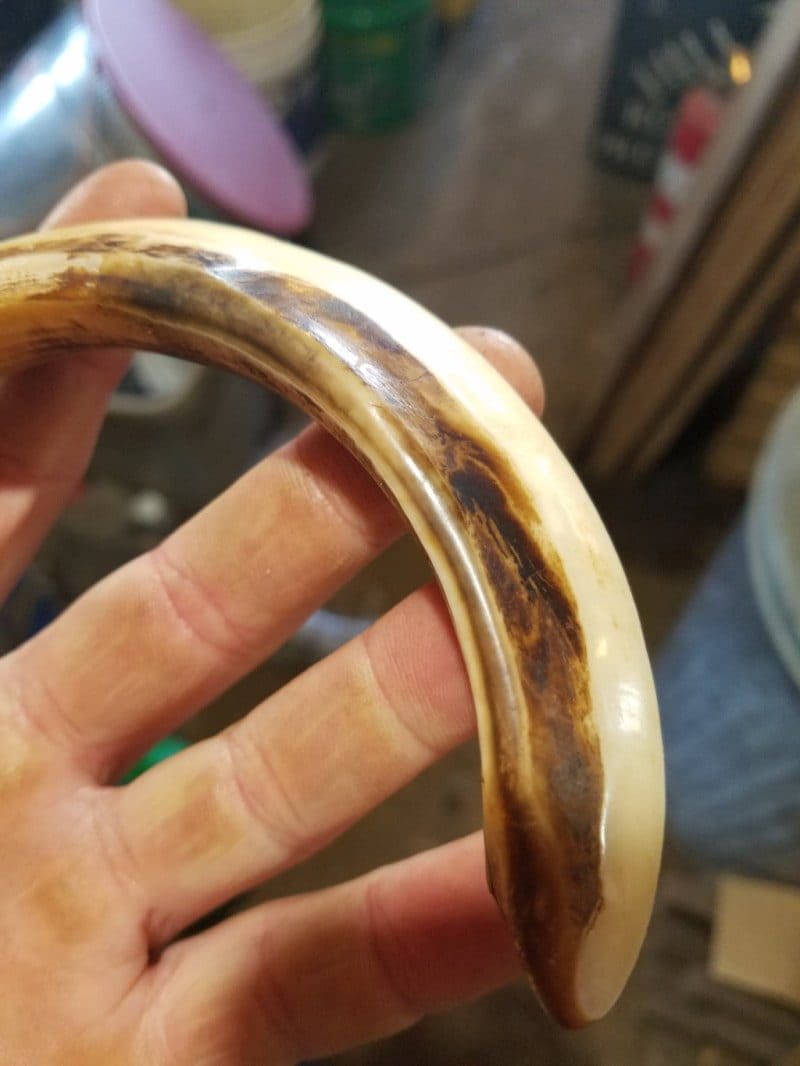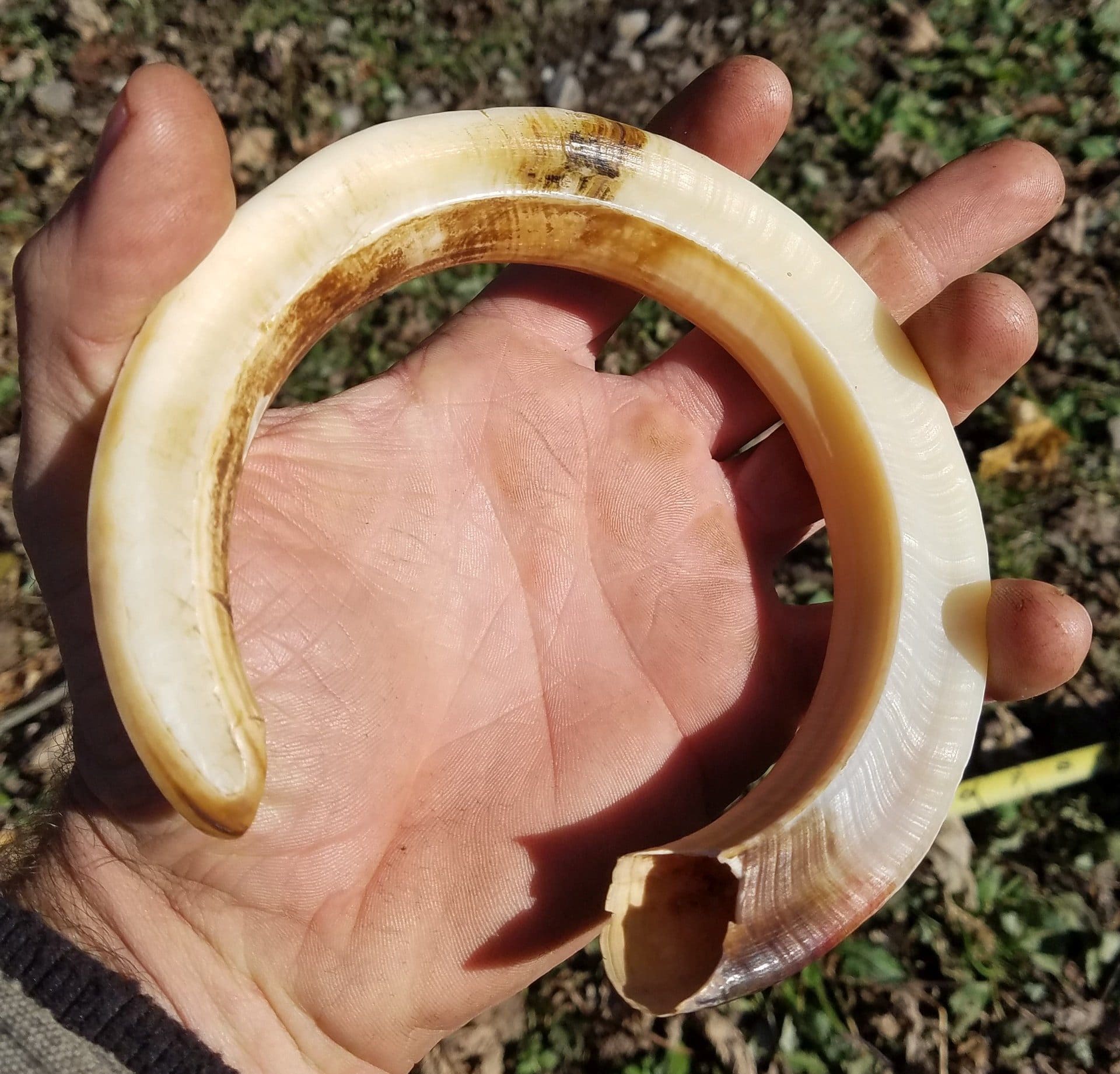 I'm curious to see if I can cross-cut these tusks on my dad's bandsaw or better yet on the tabletop scrollsaw for a fine kerf cut.  With a little cleaning and polishing, these could make nice ivory disks for jewelry.  Think of the marketing slogan "Boartooth ivory, the sustainable choice".  OK, so this is probably not ready for mass markets yet, but I've got to try it and see what happens.  I am always drawn to objects crafted from materials native to a place and time.  Stay tuned.