I spent my day at the extremes of fire and ice.
During the morning I repaired the tractor loader quick attach mounts.  They have been replaced before, but for $240 for the set, this time I decided to straighten them and see if I can coax a little more life out of them.  I've seen a few others of this series loader bent in the same way, so I blame Case/New Holland's flimsy design.  I used the oxy-propane rosebud to heat a 5/8″ thick section (two 5/16″ layers stacked together) up to glowing red, then went after it hammer and tongs until it was pretty close to its original shape.  Initial testing looks good, but I haven't done any heavy backblading to put it to the test.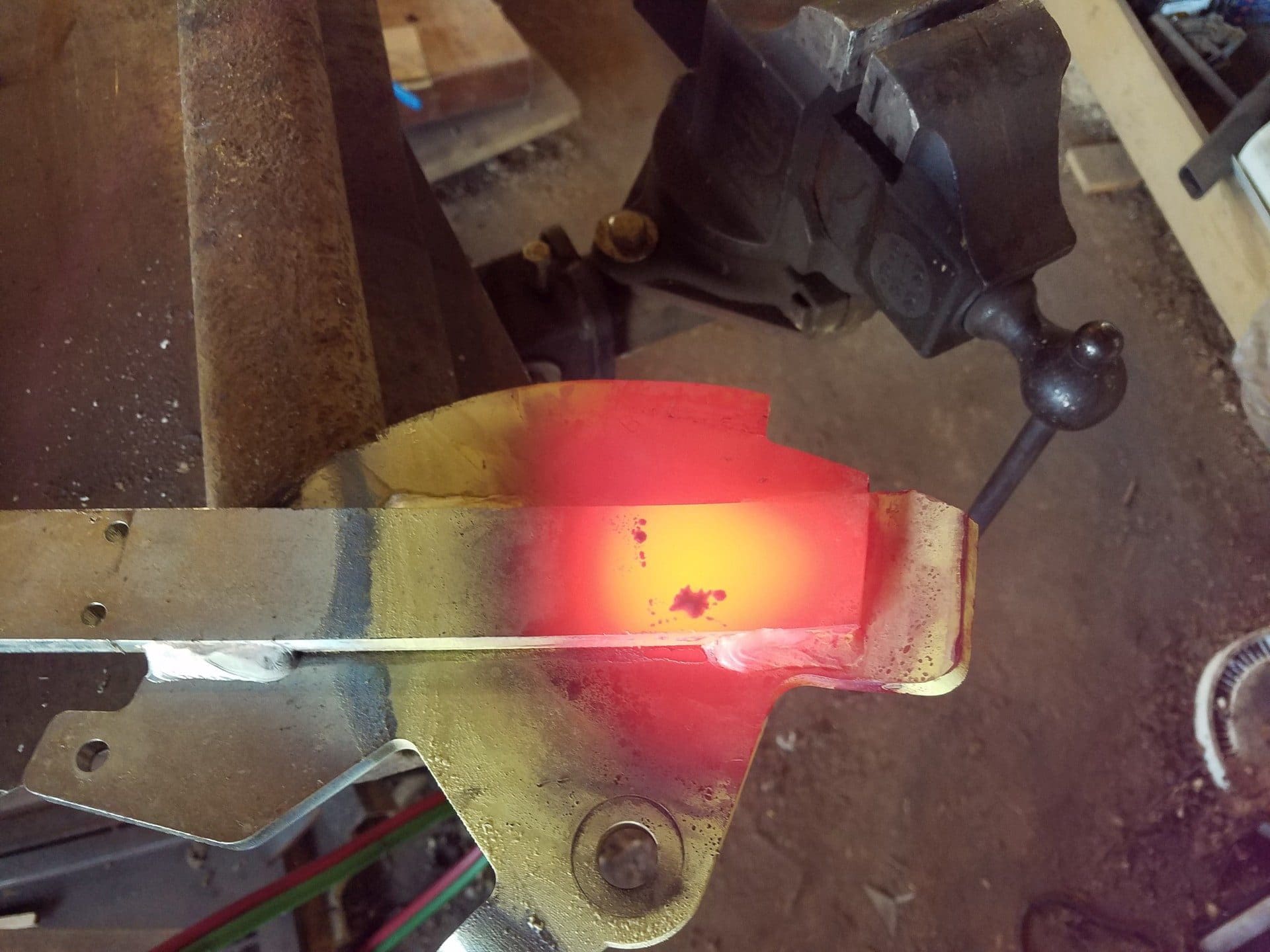 In the afternoon I was in the walk-in freezers sorting chicken and pork, trying to organize my chaos of boxes and crates.  One of the freezers has an insufficient pitch for the condensate line, so it dumps its defrost cycle water through the overhead grille onto the freezer floor.  Rather than fix it properly, I've placed a tote underneath to catch the drippings.  During the winter we don't get a lot of water, but during the humid summer the tote fills up every month.  This time I let it get too far, so it was a heavy 30 gallon block of ice.