Forty-two pounds of edible fungus
In the wilderness a-growin'
Saved the settlers from starvation.
Helped the founding of this nation.

Homer Price, Robert McCloskey
Funny how I can still recite this chorus from Homer Price.  I've forgotten the story now, but the chorus burrowed its way into long term memory.  Actually I'm surprised that I haven't reread the story to my kids.  I believe I've ready every other Robert McCloskey book to them.  One Morning in Maine is my favorite; Blueberries for Sal is theirs.
One subject for which I feel profound ignorance is mushroom identification.  Walking in the woods this afternoon while checking the pigs, I found fungi with a wide assortment of colors and shapes in a variety of habitats.  I'll admit that I'm not as interested in gathering a large body of taxonomic information as much as I'd like to be able to safely identify edible fungus.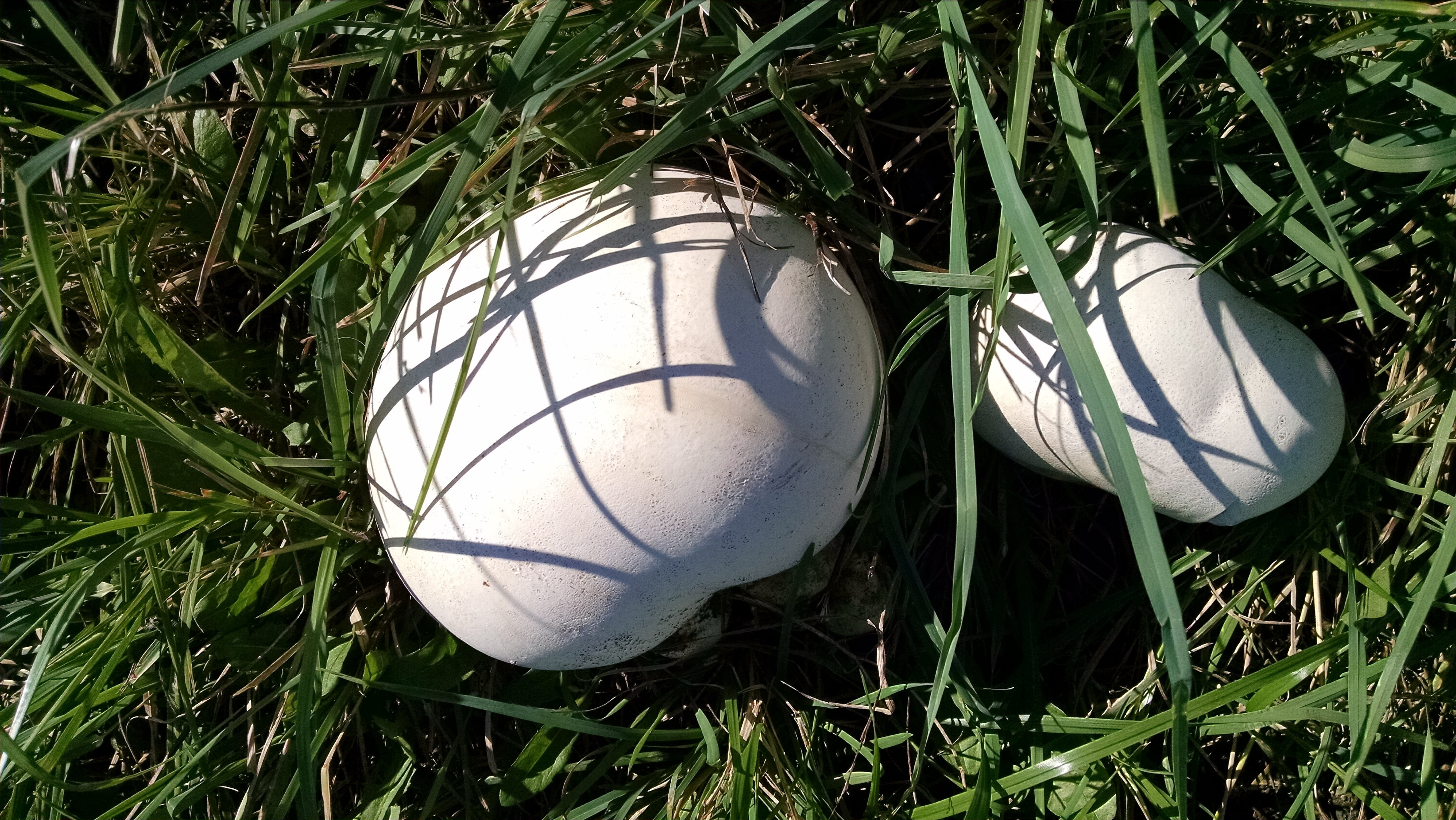 My mycological repertoire includes only one edible mushroom:  the puffball.  I believe that in some parts of the world there are inedible look-alikes, but around here the puffball is unique and impossible to confuse so it is a good rookie mushroom.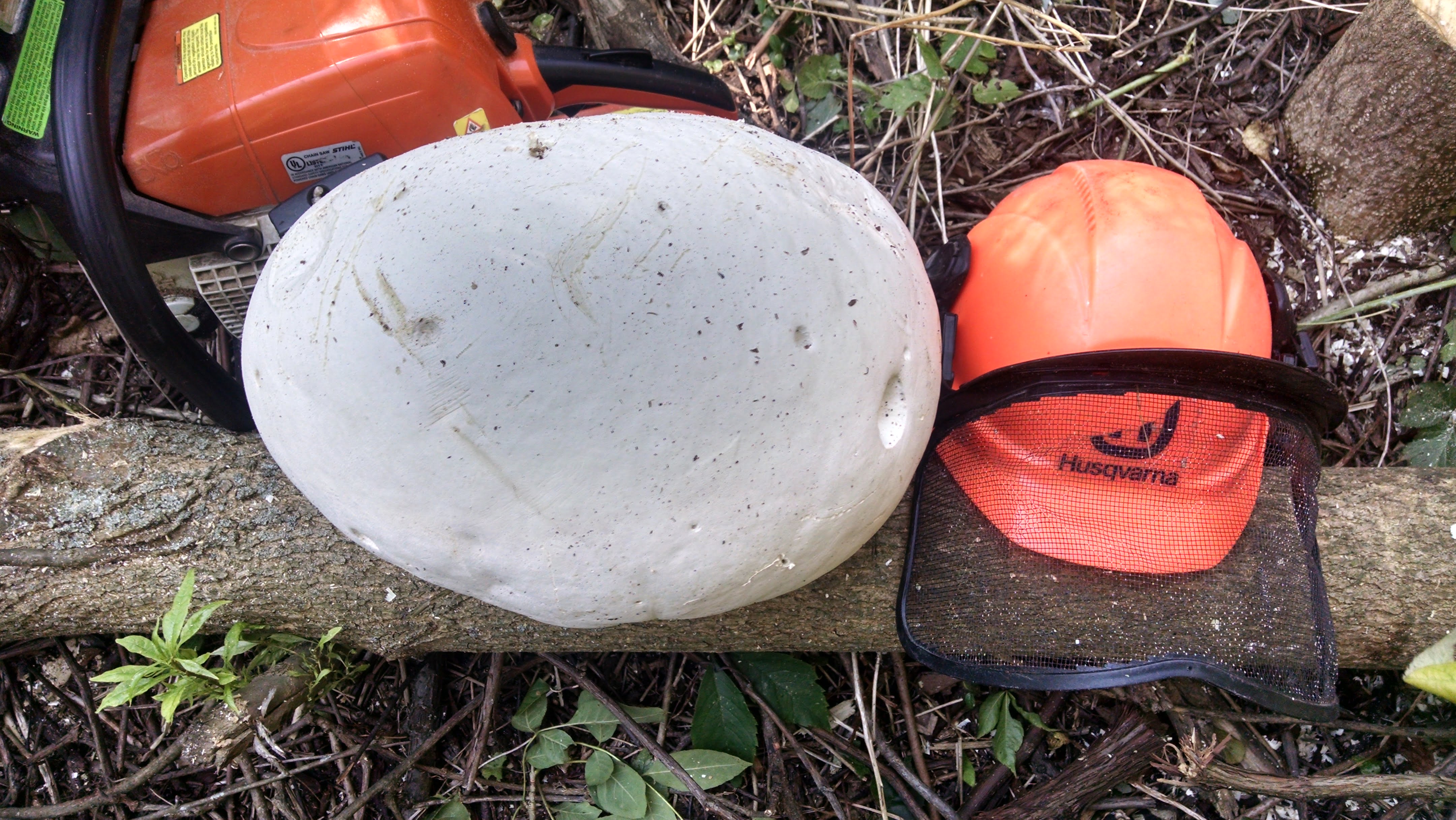 Gastronomically, the puffball is not a standout.  It is fluffy and absorbent, with a definite mushroom odor but very little flavor.  I'm not aware of any preparation that doesn't involve first browning in oil.  The puffball is something I eat because I like the idea of foraging my own mushrooms, not because it is great.  It isn't bad, it's just not too exciting.  Like tofu.  No, I take that back.  Better than tofu.  Tofu is something you eat only if you have a grudge against meat.