This fall we stretched the pigs' grazing season longer than usual. Some years we've had to curtail it by late October, though normally we bring them in just before deer hunting begins in mid-November. This year their rotation pattern brought them farther from the woods so they weren't interfering with hunters. But with the fields turning mushy as the season progressed, it was time.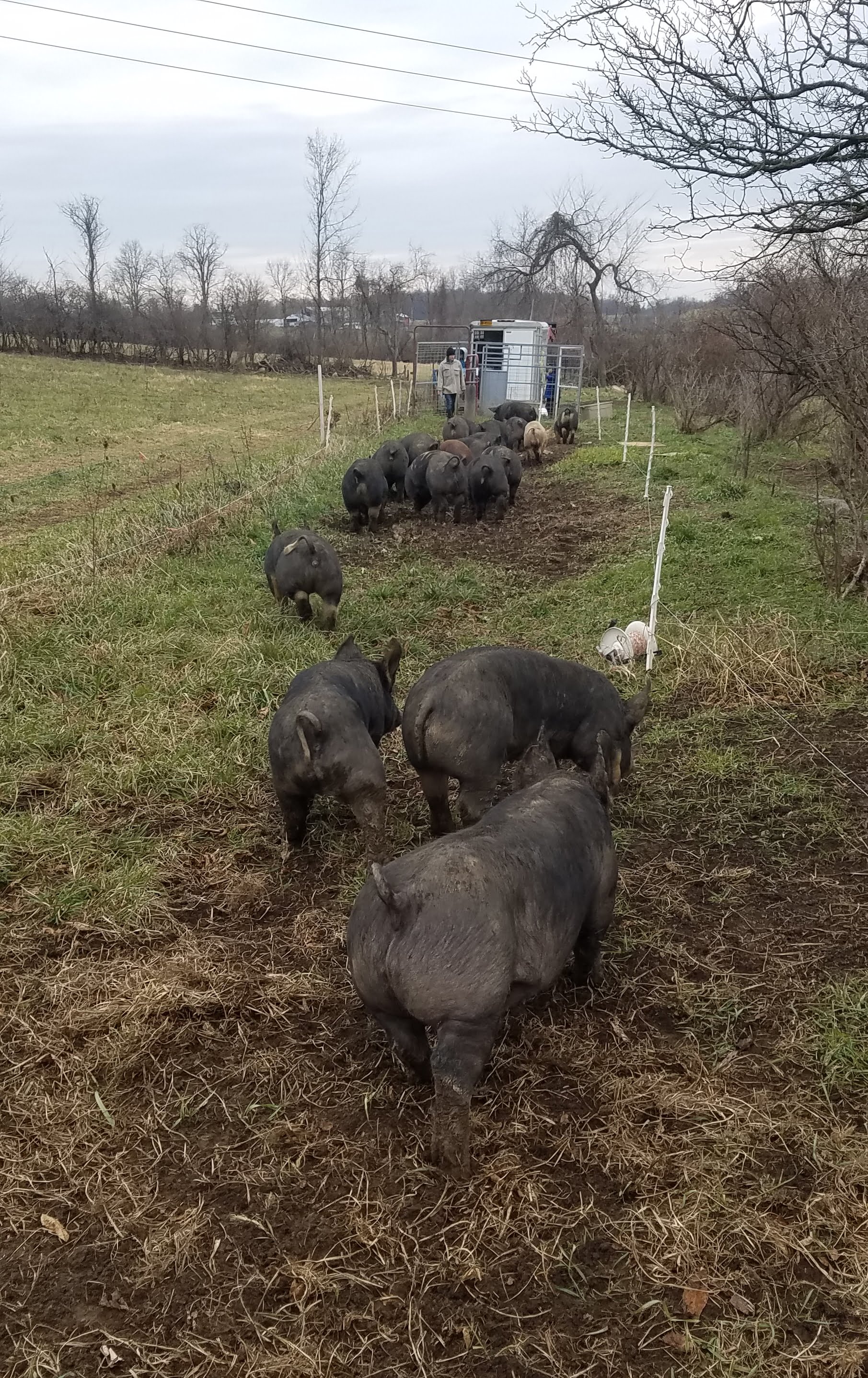 Even large groups of cattle can be herded effectively by one person driving the rear, but pigs don't move as cohesively as cattle. The groups are more prone to break ups, with more internal churning and frequent losses of momentum. Moving pigs is easier with the carrot and stick approach. In this case the carrots were treats (flakes of apple pomace from Pavlus Orchards' cider making) Rachel and Harry placed ahead and I was the stick, bringing up the rear by pacing back and forth to keep the slow pokes moving.
With the portable catch pen and the stock trailer in place, the job went well for us. And for the pigs too. They seem to like their new place. When I went out this morning's chores they were snoring in the pile of wood chips in their hoophouse.