Visitors to the farm are sometimes surprised to learn that we feed our chickens and turkeys rocks. In the case of turkeys, a lot of rocks.
Many birds use rocks as a digestive aid. This arrangement makes sense because birds lack teeth for chewing, so anything that can't be broken down by pecking or clawing goes down the hatch whole. Rocks collect in a bird's gizzard and they are used to mill food into smaller pieces for more thorough extraction of nutrients. Over time the rocks (technical term is gastroliths for any stone used in digestive tracts) wear down and pass out of the gizzard requiring replacement.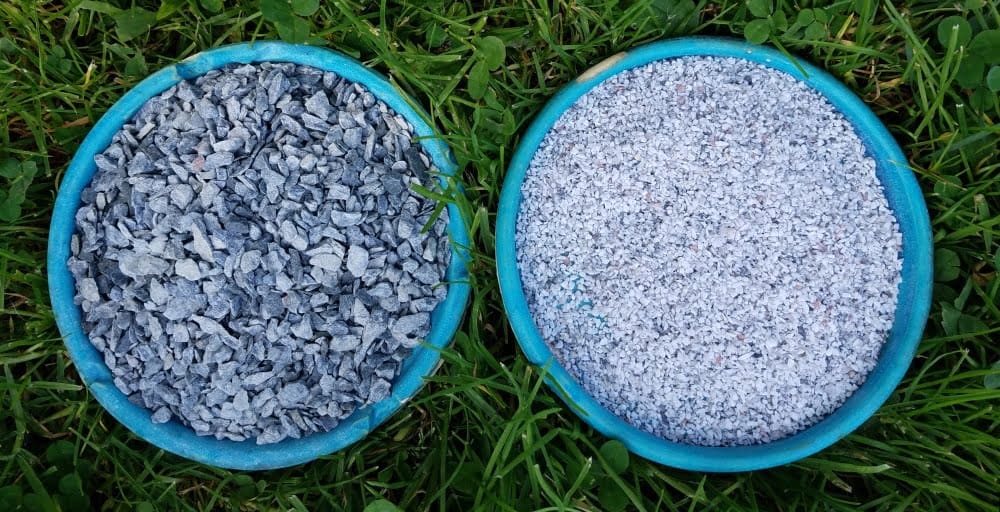 We start our chicks on tiny bits of crushed granite the size of coarse sand. As they grow, we graduate them to larger dimensions. I'm not certain what would be the maximum size stone a turkey could swallow, but I have watched them eating down pieces larger than a half inch square. For the smaller grit varieties we purchase a specially screened stone chip, but for the older birds we just use bulk crushed stone (DOT size 1 or 1A) we buy by the dump truck load from a quarry. At the end of the season, any leftover material gets spread out on the lane for road top dressing, so it is useful one way or the other.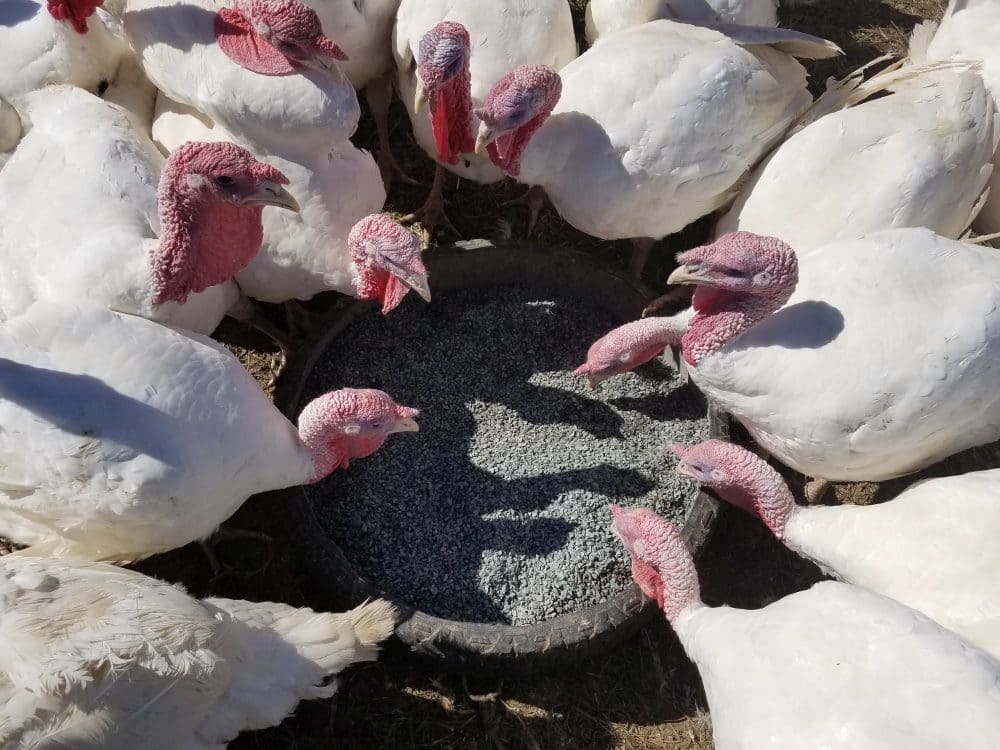 At this point in the early fall when the turkeys are reaching maturity, it seems like I'm always filling up their grit tub. We serve up nearly a half pound of grit per turkey each week. They are more excited for a fresh delivery of crushed stone than they are for a refill of feed, all crowding round to get a bellyful of rock.