We assembled our new hog feeder, a Brower/Pride of the Farm outdoor wheel feeder.  These types of feeders are called "wheel feeders" because of the mechanism that allows the pigs to agitate the feed bin and refill the troughs.  The design takes the rooting instinct of pigs into account.  As they spin the paddlewheel they also spin a connected agitator in the bottom of the bin to meter feed into the trough.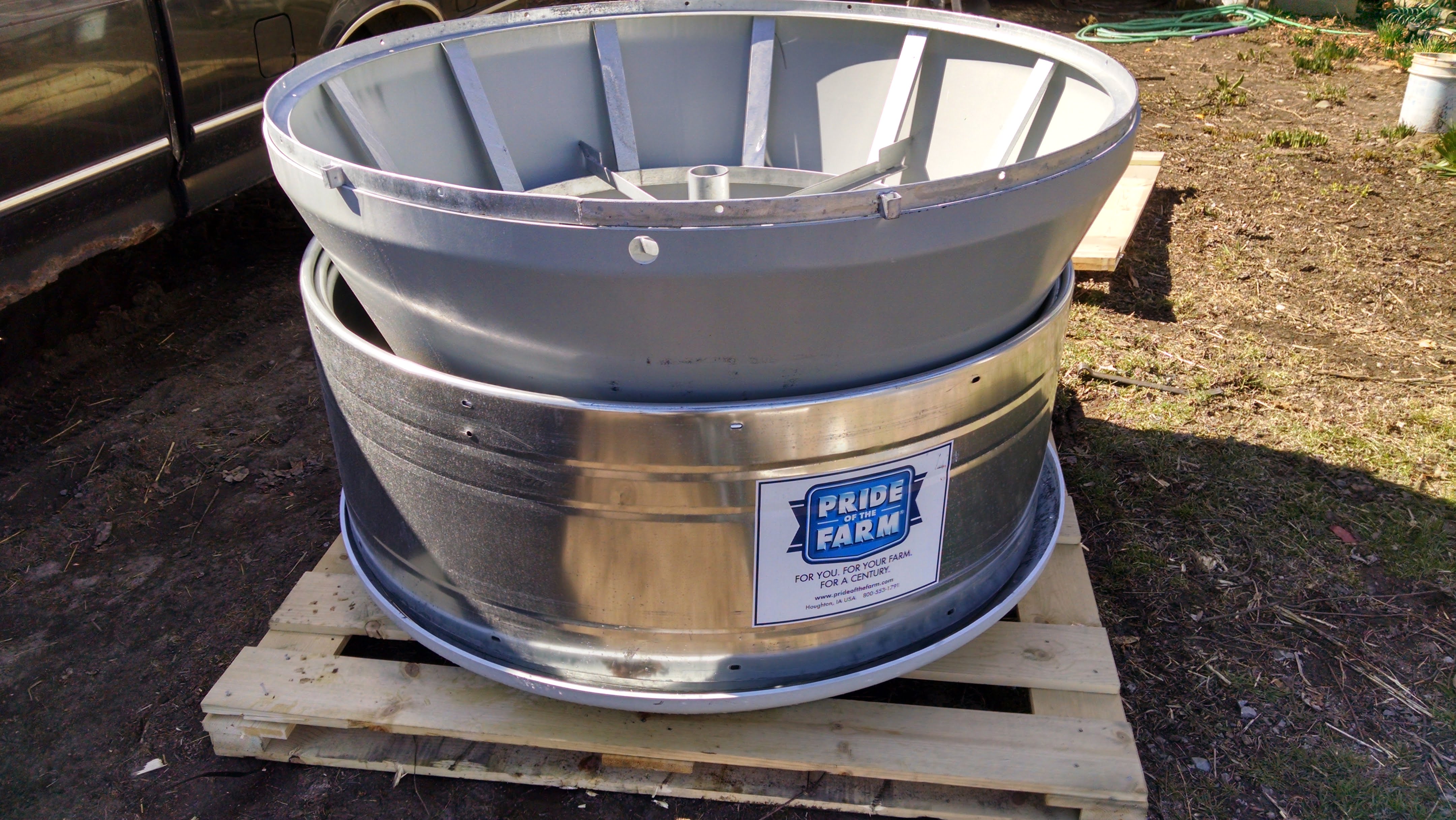 This feeder will replace a very old Pride of the Farm feeder.  Judging by its condition and the story I got from the guy who gave me the old feeder, it is at least 50 years old, but it could easily be older.  The old feeder only holds 400 pounds of grain and it doesn't provide any protection from rain and snow.  The new feeder doesn't completely protect the trough, but it overhangs it enough that I don't anticipate nearly as much trouble with the trough flooding or freezing.  If we were to fill the new feeder completely we'd be able to place about 3,000 pounds of grain in it.  I don't intend to put more than a ton in at a time, but the extra capacity means a lot less daily labor refilling the feeders.
I am impressed by the quality of the components that Brower uses on their products.  I usually upgrade hardware on kits I build, but I didn't have to do any of that with this project.  The fiberglass parts were well made.  Stainless steel hardware was included for all ground-contact components.  The only complaint was that the instructions only covered about half of the assembly, so I had to play with the top section, ladder, and lid to figure out how it was all supposed to work together.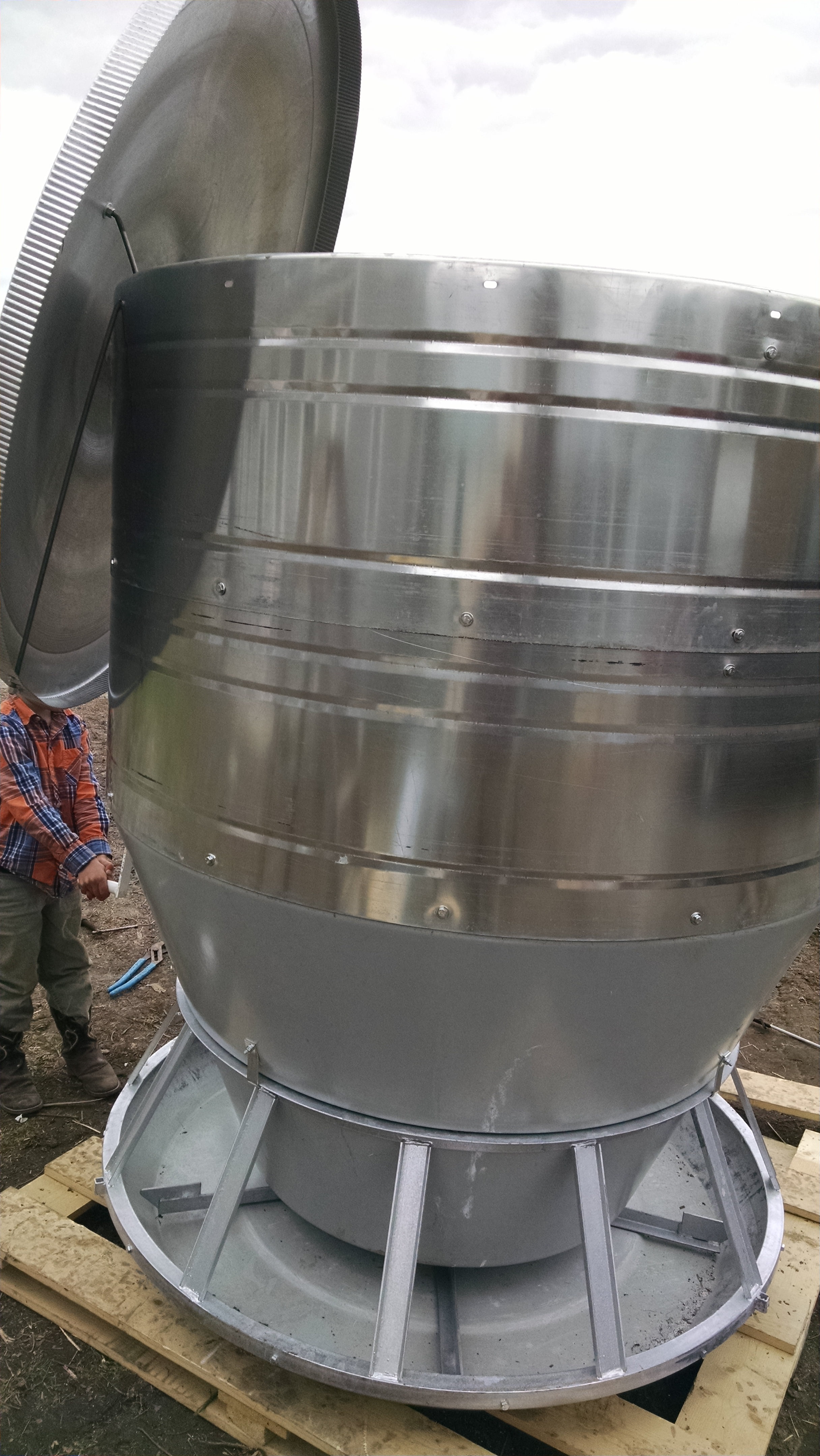 The next step is to hand it over to our quality inspectors, the pigs, for their shakedown test.