We did something new this week:  planted five acres of pearl millet.  For years I've been hearing about the work Colin Seis has been doing in popularizing pasture cropping, and the idea is intriguing in many aspects.  The basic premises of pasture cropping are:
Plant an annual crop into a perennial pasture during a period of dormancy.
Harvest the annual crop (either as a forage or as a grain).
Allow the perennial pasture to regenerate partially under the canopy of the annual  crop and then to fully regenerate after the annual crop is removed (either by mechanical means or by grazing).
In Australia where Colin lives, the opportunities for this sort of farming are tremendous since the dramatic seasonal fluctuations are ideal for sharing fields with both perennial grasses and annual cereal grain crops.  Here in Upstate NY the conditions are far different; during our dormant season the ground is frozen solid and usually covered in snow.  Our summers are rarely droughty and our highest temperatures aren't usually intense enough to cause a significant dormancy in cool season grasses.
But I'm giving it a try on a small scale to see how it might work to plant Pearl Millet for a late summer/early fall grazing grass.  My plan is to let it grow until late August or early September and then to turn in the cattle while the plants are in their grassy phase before they develop grain.  I guess the worst case scenario is that nothing will grow, in which case I'll just regraze this field later in the fall.  The second-worst case would be if the millet heads out early and sets grain (then I wouldn't be able to graze it with grassfed cattle).  If that occurs then I might get some utility from the millet seeds as grain for the pigs and/or the chickens.  Millet has better protein than corn and about the same energy by weight.
We had a small hayfield cut the last week of June (I'd like to get the hay cut in mid June but it is usually a wet month not conducive to first cuttings).  A week later I brought the cattle back and set them to stun.  Normally I wouldn't do this; I'd leave the grass alone for a few months to regrow before cutting or grazing it, but in this situation I wanted them to regraze the grass to stunt it, thereby simulating dormant season conditions.  My hope is that the combination of mowing followed by tight grazing and aided by warmer summer weather will cause the grass regrowth to slow just enough to give the millet a chance to germinate and get ahead in the competition for sunlight.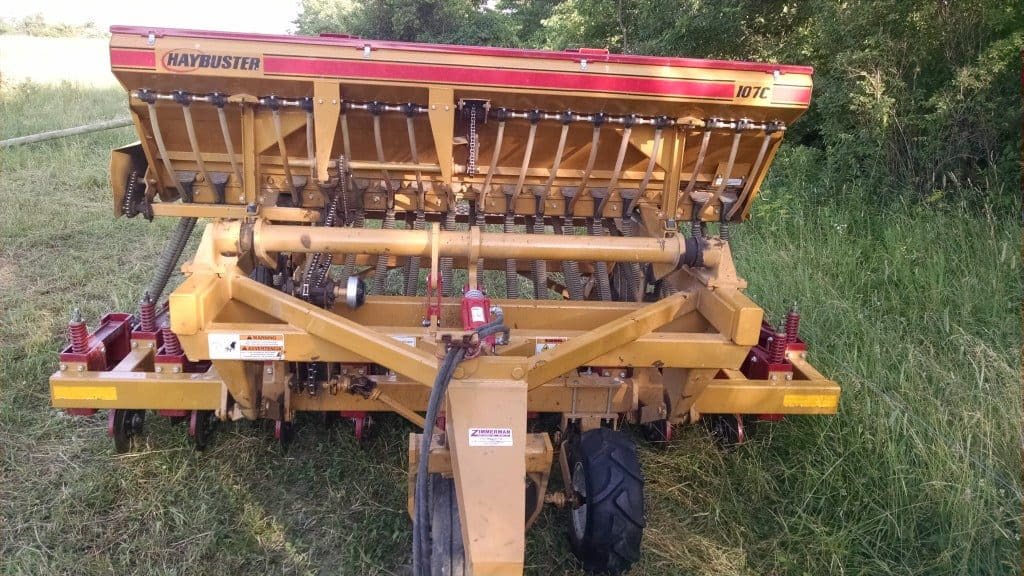 I rented a ten foot wide no till drill from the Soil and Water Conservation District and planted about 90 pounds of Pearl Millet on five acres of pasture.  Buying a small quantity of seed that nobody around here uses meant that it needed to be special ordered and shipping was half the cost of each bag, so that totalled $225.  The seed drill costs $15 per acre, plus the SWCD rental agreement requires the purchase of a separate insurance rider to cover the damage liability ($50 from my farm insurance provider, kind of extortionate compared to the rental rate).  Fuel consumption was less than two gallons, so my total out of pocket expenses finished around $70 per acre.  By rights labor should be factored in, but since over the last few years I've consistently lost around $9 for every hour I worked on the farm, I am going to pretend that I can ignore labor costs in this calculation.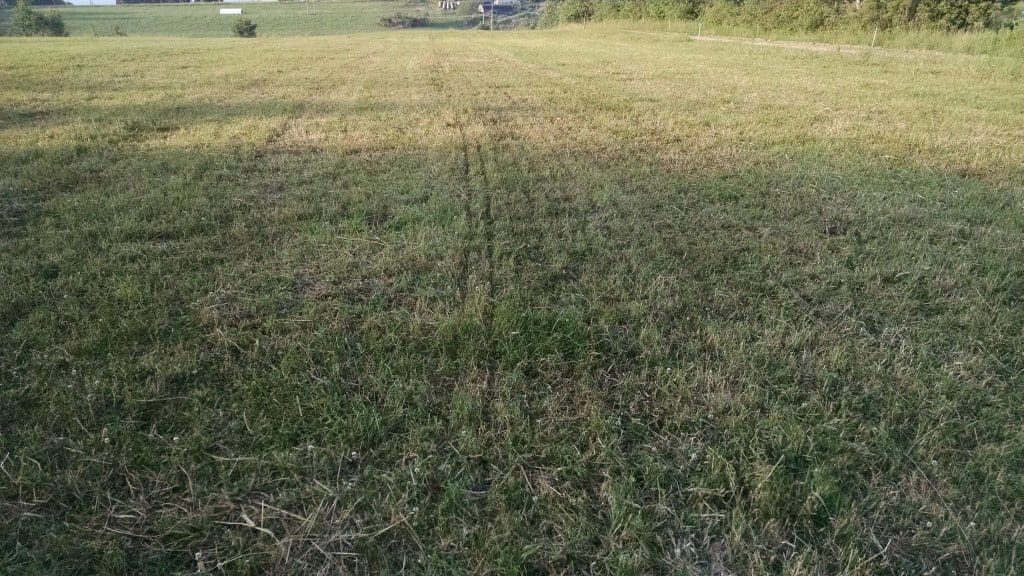 I'll update the blog with the status of this project.  I'll need to measure success in a few ways:
How well does the millet germinate and compete with the existing grasses?
How many days of grazing does this give me compared to the adjacent hayfield that I've left alone?
How much extra grass does this allow me to stockpile in my other hayfields and pastures?
What seeding rate worked best?
What does the millet do for the body condition of the cattle?
How does the underlying grass perform next year?
If this is successful, I have future experiments in mind.  Could I plant the millet at a lower density to save seed costs?  Could I plant a more palatable annual like sorghum sudangrass?  What about polyculture plantings, say with millet, sorghum, rape, and vetch?  If I could get the grass off earlier as baleage, could I get multiple grazings?  Could I do this same thing in late August to plant winter wheat for early spring grazing?  What would happen to the yields if I lightly grazed the annuals and then allowed the plants to mature to reap a grain harvest?  There is much to consider.  But I first I need the millet to grow…