The first batch of chickens went out to pasture yesterday. We started with a small group. Greta, our livestock guardian dog, lived with the cattle all winter, so we wanted to give her a gradual reintroduction back to pastured poultry duty. She did just fine with them. I think she was quite happy to be done with the cattle. She likes little critters more than big ones.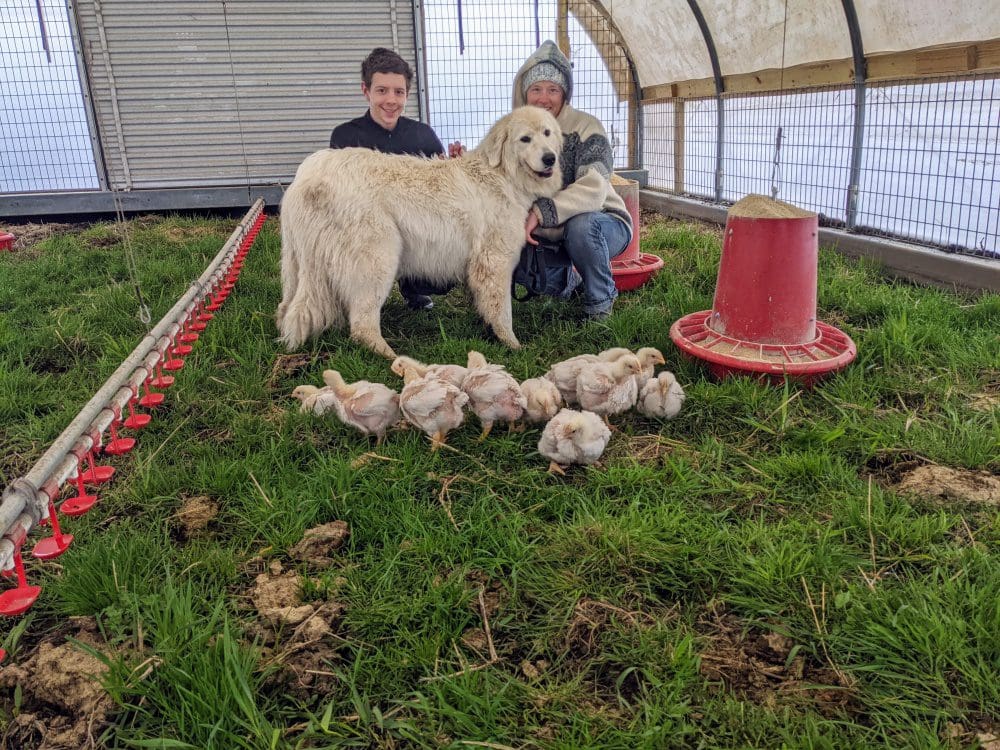 At WDF we take the "pasture" part of pasture raised chicken seriously. Cattle grow shaggy coats and can thrive in temperatures far colder than we experience in our coldest winters. Old laying hens can also handle some severe cold weather, but young chickens don't have that level of resilience. So for meat chickens, this limits us to a pasture season that begins in mid April and ends in early November. We've developed some improvements to our shelters to keep the chickens warm if we get an unseasonably cold snap or an out-of-season snowfall, but there are practical bounds as to how far we can stretch the season.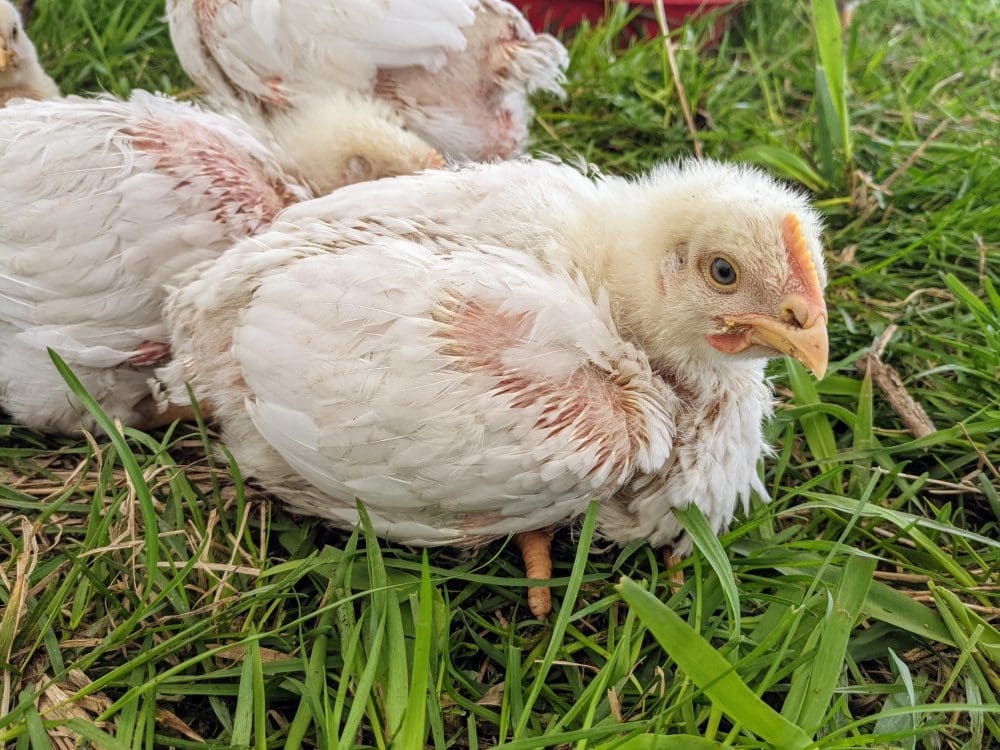 The rest of the chickens will go out to pasture today (that's on the to-do list after I post this). From now until early fall we'll be focusing on everything it takes to raise chickens out on the pastures with batch after batch of birds. It is something we like to do and I think we've gotten to the point where we do it well. But there is nothing as enjoyable as taking this step away from winter as we place the first group of the season on the newly green grass.