This is something that has been in the works for years, so we're glad to have finally put the pieces together to announce it.
Two winters ago we realized that we were at the point where we needed to increase the size of our beef herd, our pig herd, and our chicken flock. And we wanted to add turkeys. But we didn't have the capital to spend in so many areas, nor were we seeing enough profits to be able to hire helpers to assist with the inevitable increase in workload. We have friends at Cairncrest Farm in West Winfield who were also facing the same decision point.
We decided, based on our land resources, our interests, and our family situations to work cooperatively. We each still have our own cattle herds, but we have been providing Cairncrest with poultry for them to sell, and Cairncrest has been providing us with lamb. As of this month, we are beginning to transition our pork to Cairncrest pasture raised pork.
This arrangement has been helpful to both farms as it has allowed us to pursue our goals while finding a way to focus on fewer things. Diversified farming is great, until it isn't. In the new arrangement we each have several enterprises, but we've been able to back away from the stress of trying to maintain too many different enterprises. It has been apparent on both ends that we've been able to make improvements in the care and attention we can give to our farms because of this increased focus.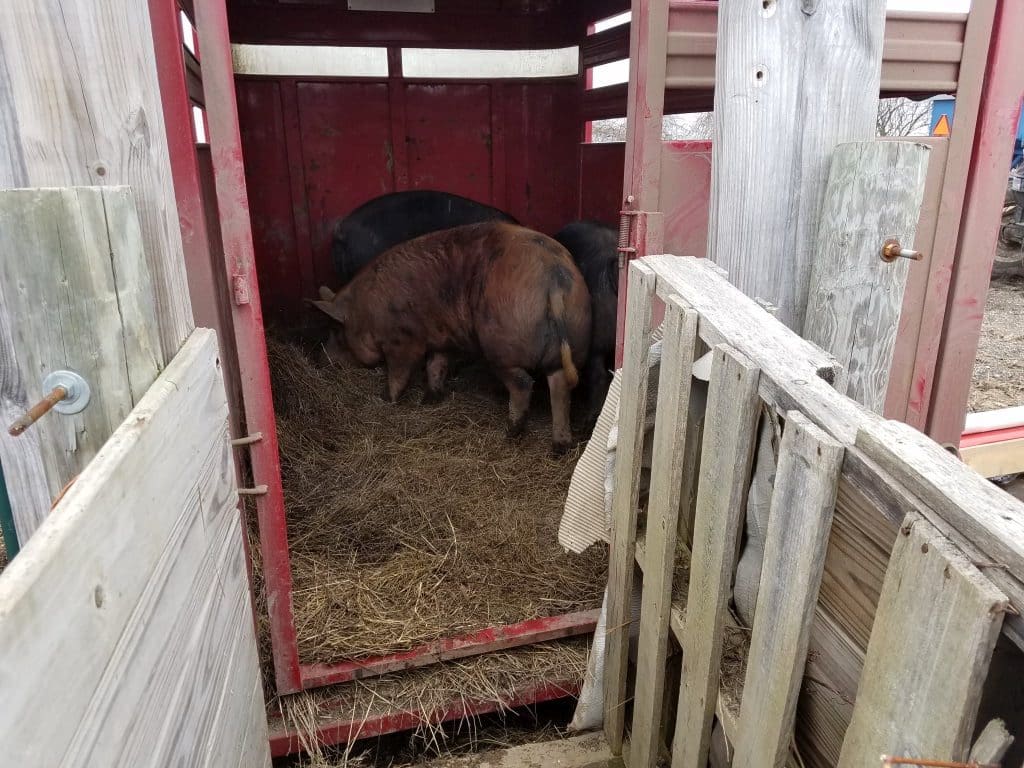 We miss having the pigs around, and who knows, maybe we'll have some back here eventually. As you look at our store listing for pork, you'll see that a few items are marked as coming from Cairncrest Farm. During this winter and spring we'll exhaust most of our Wrong Direction Farm items and as we do, we'll transition to Cairncrest Farm.
On the production side, we are very much of a kindred spirit with Cairncrest. If you liked our pork for how it tasted and for how it was produced, we're confident you'll be pleased with Cairncrest pork. The pigs are truly pasture raised, getting a significant portion of their nutrition from foraged feed. More info on Cairncrest's pigs is available here.
We appreciate all of our customers who've come along with us over the past nine years as we've worked our way through various manifestations of Wrong Direction Farm. We love to farm, but finding the business model that works is difficult. We're grateful for all our supporters who keep ordering month after month.