Seems like whenever I discuss recipes with other farmers, our conversations follow along the lines of the Portlandia "Did You Read?" sketch.  But the book that usually tops the list is Ruhlman's Charcuterie.  For anyone who hasn't read it, I recommend it.  (Hint: if you are reluctant to buy yet another cookbook, it should be easy to find in the library.)  My copy is dog eared and filled with odd pieces of paper sticking out all over annotating different recipes I've tried.
Our sausage du jour was Poblano.  It really has a lot going on, since the meatiness of the sausage is broken up by the chunks of roasted poblano pepper.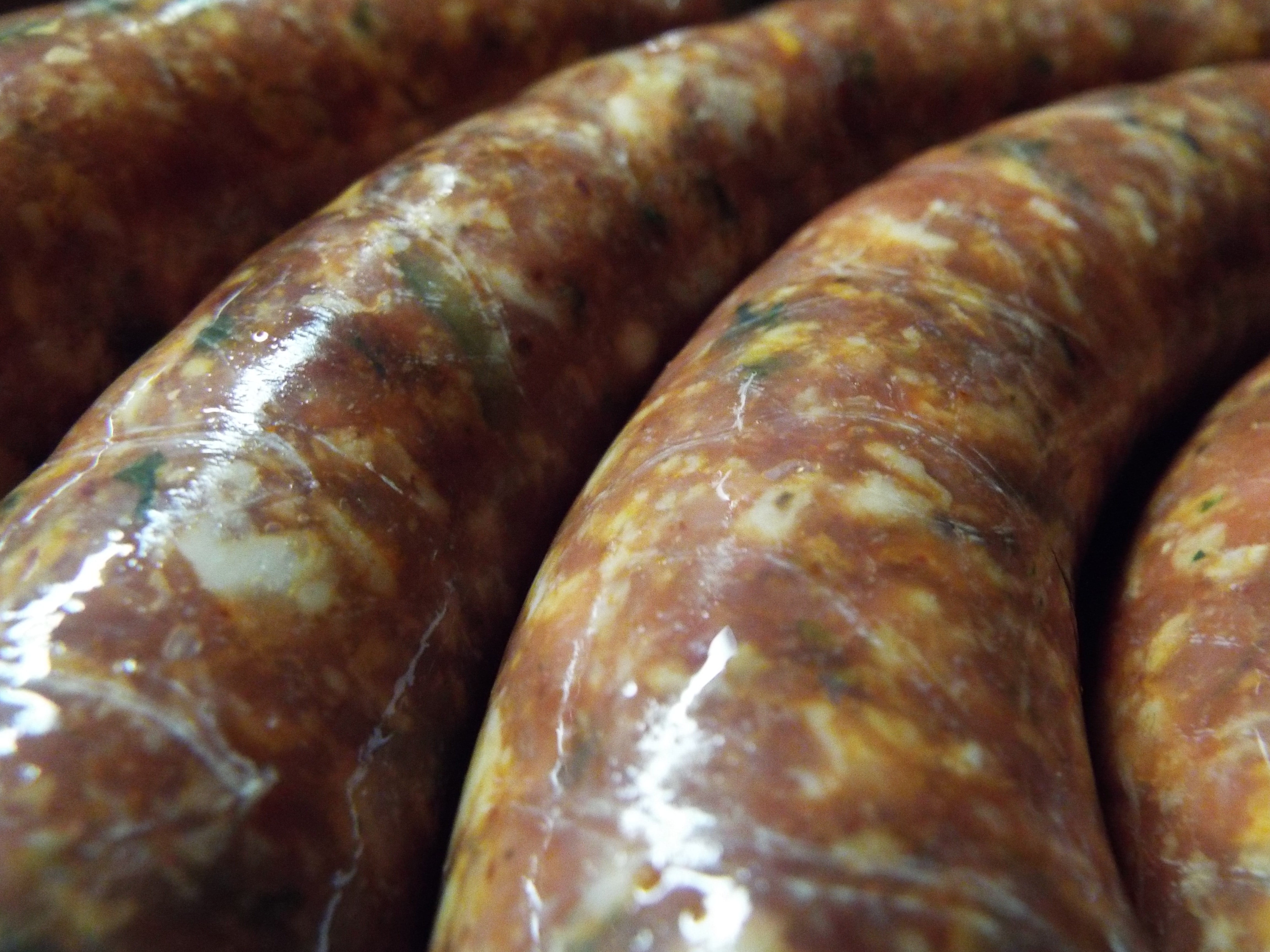 I won't give the recipe here.  I'll let you go and look it up in the book.  I think you'll enjoy spending time browsing through the rest of it.  It is a refreshing read, focusing more on practicalities than most food-related books of the last decade.  It seems that food books lately only aspire to the coffee table, not the countertop.  Very few cookbooks ever end up with cooking stains on the pages.  This one is different.