We've been using worn out heavy equipment tires for permanent drinking troughs for a few years now, but I finally got around to building a portable tire trough. For portables, we've used plastic and galvanized troughs but inevitably they crack or crush when cattle lean on them too enthusiastically. Our fixed tire tanks have been unphased by the roughest treatment from cattle, so I knew I wanted to replicate that durability in my new portable trough.
Because we rotate our herd of grass fed cattle daily, I need to be able to move the trough. I selected a smaller payloader tire, about five and a half feet in diameter, so it wouldn't be too heavy. The industrial tire scrap yard had bigger ones, but I wanted to keep the weight within the range of what the four wheeler could drag.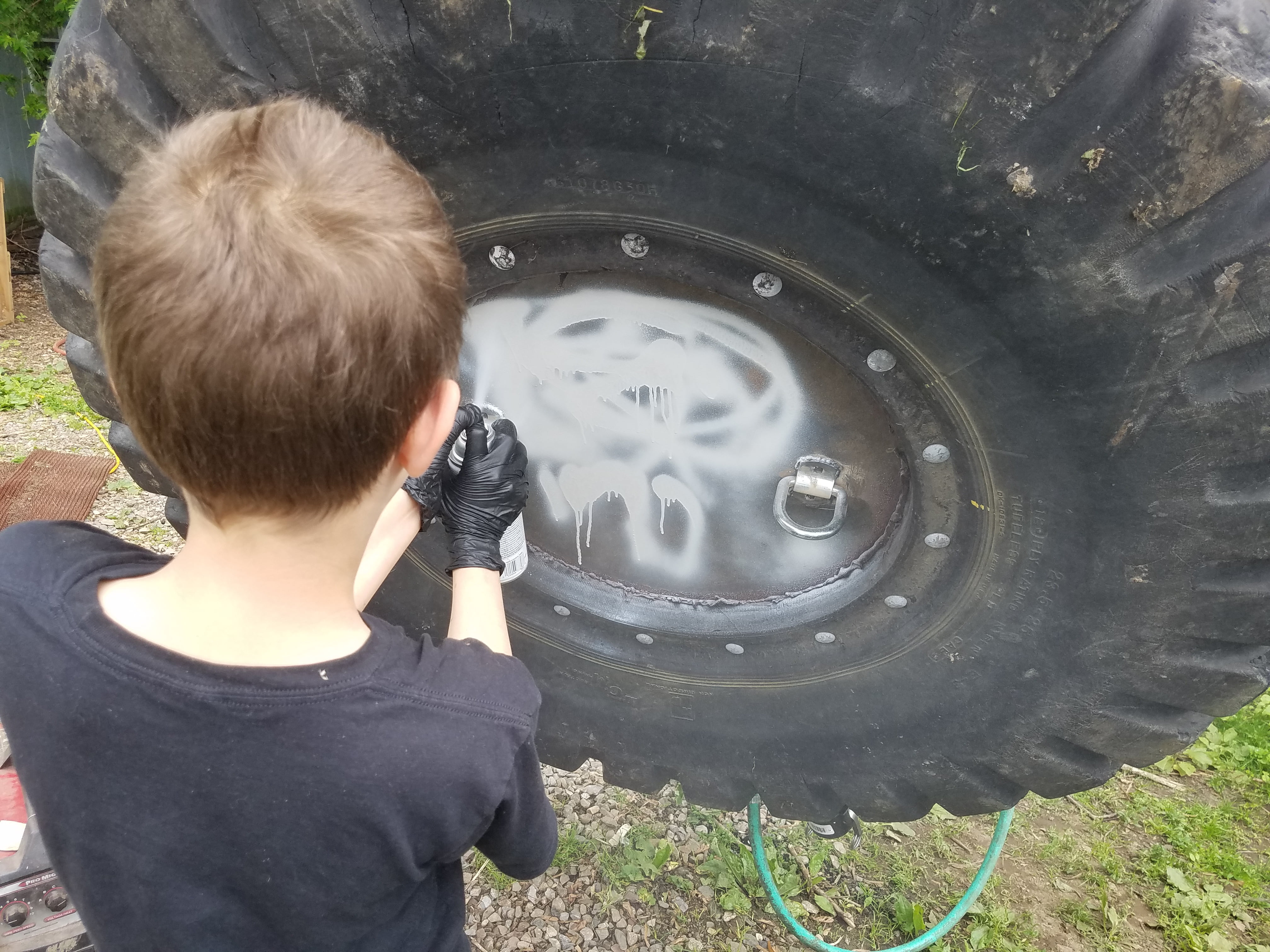 I removed the top sidewall with a reciprocating blade and used an angle grinder to remove any small reinforcing wire. For the bottom, I installed a 1/4″ plate and drilled it with 1/2″ holes. I used carriage bolts in the tire bead that passed up through the plate. The carriage bolt heads dig nicely into the tire and create a water tight seal. 3/8″ bolts would probably have been fine, but I had a box of 1/2″ hardware left over from another project. Because this is a low pressure application, I might have been able to rely on the tire bead for the sealing, but I applied a generous coating of silicone caulk to the interface between the steel plate and the rubber as insurance.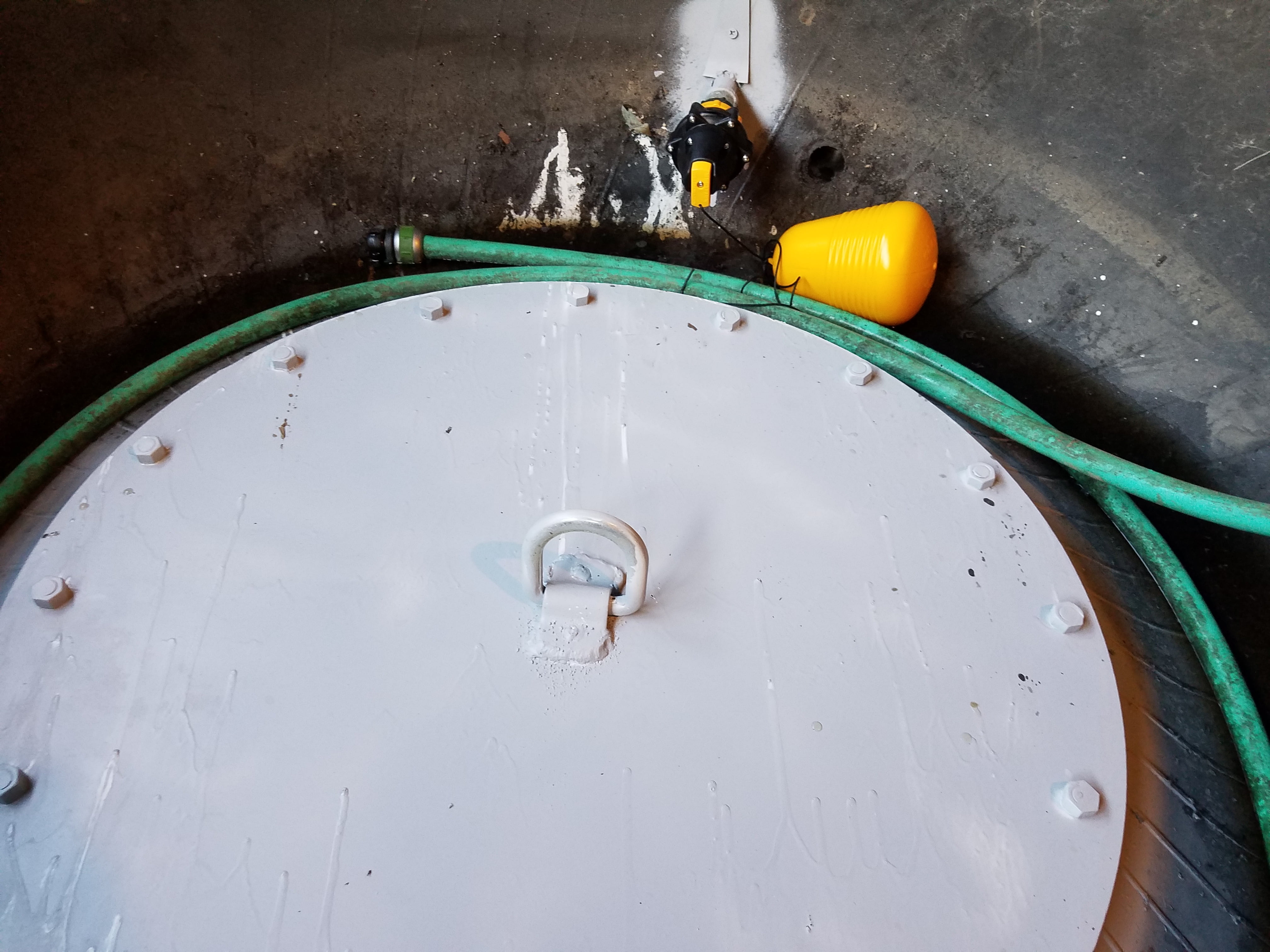 For the water inlet, I drilled a 1″ hole and hammered in a 3/4″ galvanized pipe (1.050″ OD, so it provides a good seal without any caulking). I have had good success with Jobe Megaflow float valves, so I used another one for this application. One thing I hate about all the commercial water troughs I've seen are the small threaded drain plugs. So on this one I used a 2″ Camlock fitting. This allows me to drain the whole tank in a fraction of the time.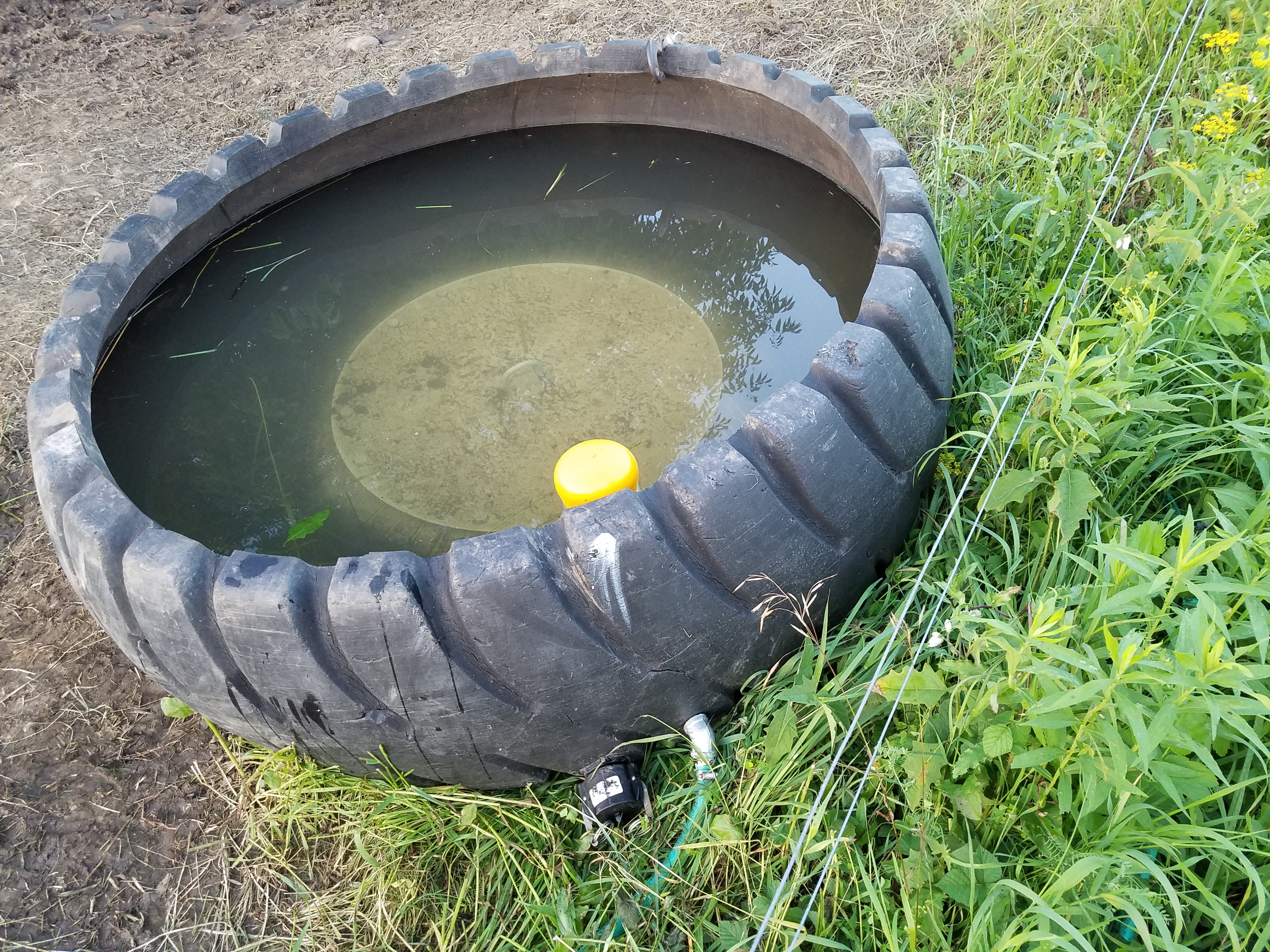 As with all farm projects, the testing phase for equipment needs to extend over five or ten years of hard service. But based on the initial results, I'm optimistic about this tire trough.