I kinda miss my 45-year old Case 530 backhoe.  It was always either broken down or on the verge of breaking, but the business ends of the machine (the implement attachments) were built much tougher than anything on our new tractor.
The new Case 65A has a 25% horsepower advantage, far more traction and stability, and a lot of other advantages going for it.  But I wonder what kind of longevity it will realistically have.  With just 80 hours on the clock, I tore the front loader bucket off while doing some not-especially-taxing loader work.  I don't think it is unrealistic to expect a machine to last more than 80 hours before needing its first repairs.  Since it wasn't like I was abusing it ramming tree trunks or something like that, the bucket and loader should have been factory-designed to handle the stress that this machine is capable of putting on them.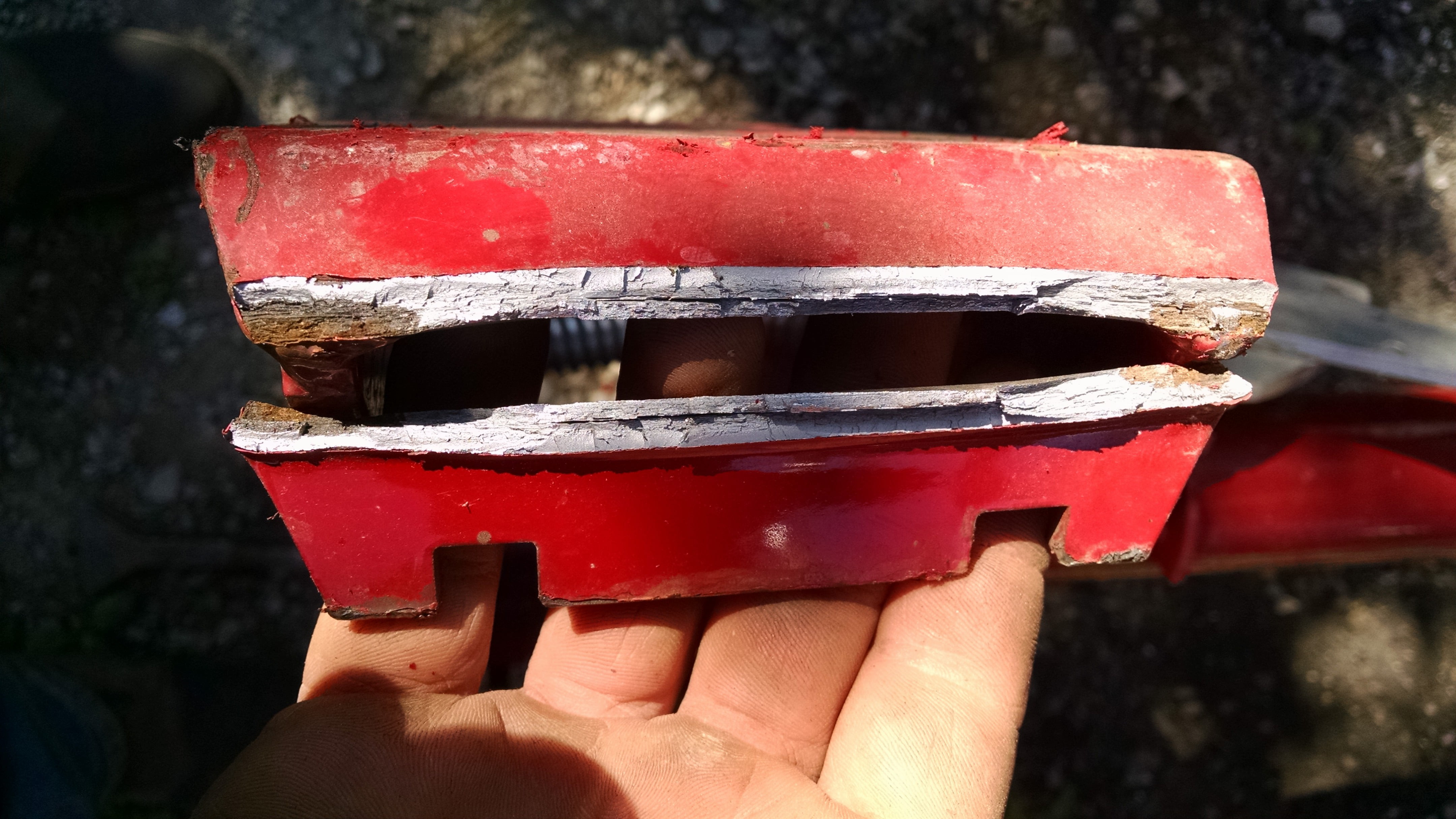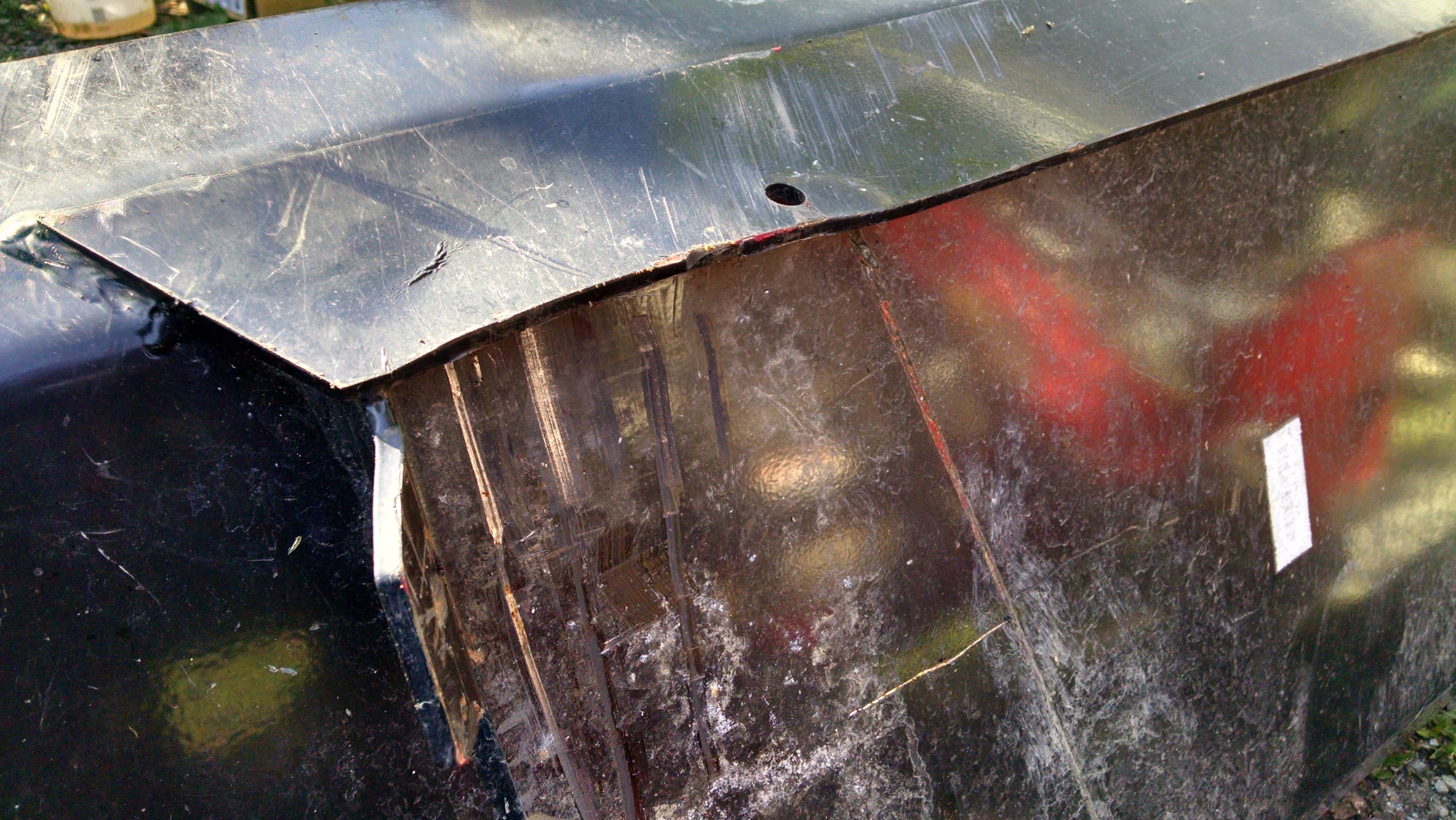 After investigating my neighbor's skid steer and its bucket, I found that the connections on this tractor are (1) too flimsy, (2) lacking reinforcement at critical points, and (3) not wide enough.  I can't do anything about 1 and 3, since there is no straightforward way to thicken the metal on the hitch or to widen the attachment pads.  But I could add some reinforcement, so I did the best I could with that strategy.  I reinforced the top flange on the bucket with a 2×2 angle iron.  Then I welded a 5/16 rod on the inside cove of the loader's attachment tabs.  My welder is a bit underpowered for this kind of work, so I took it slow, gave the machine plenty of rest, and built up the welds in steady layers until I filled in the entire cove.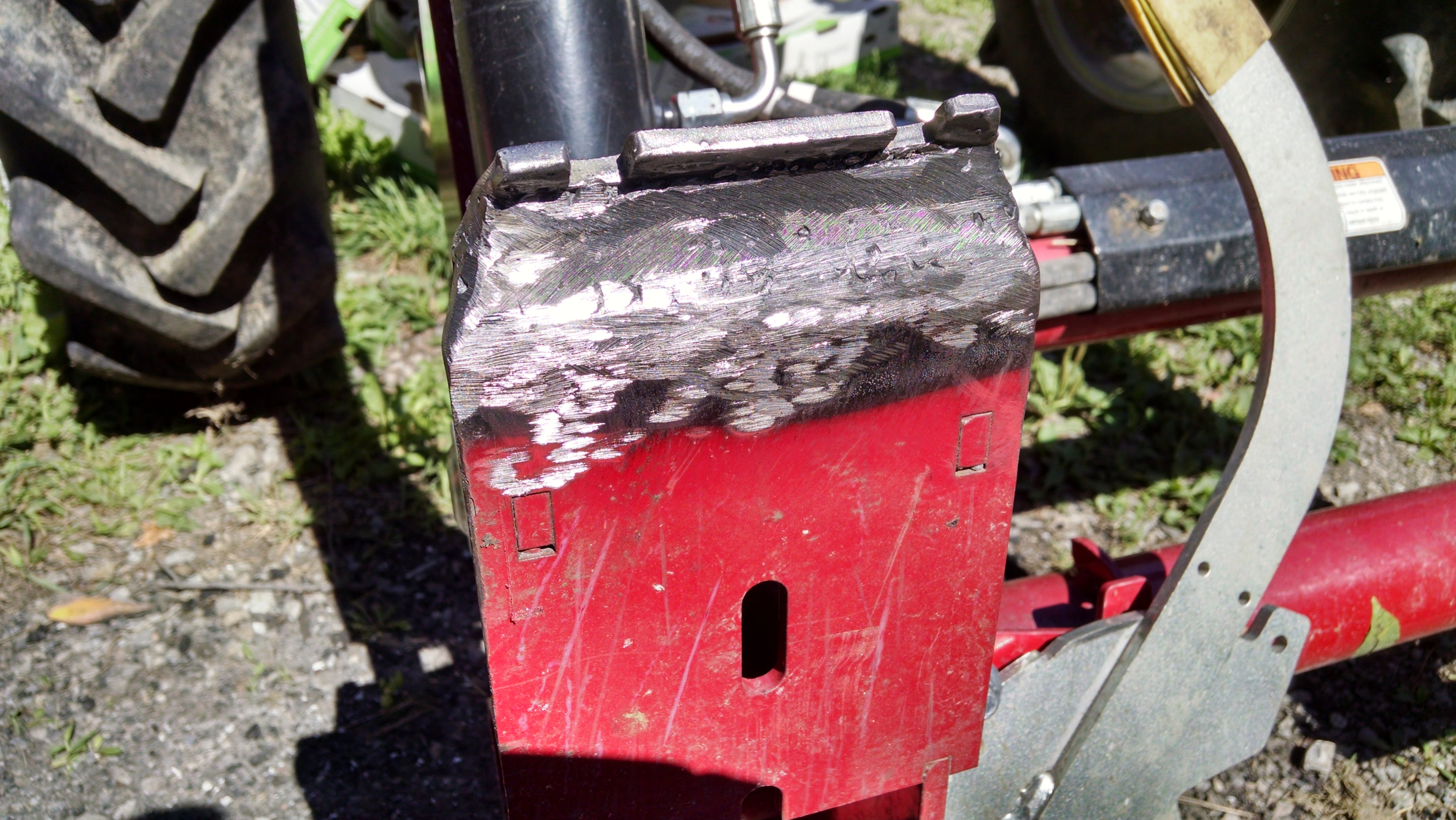 One final observation:  the hydraulic hoses on the loader are already starting to wear through.  Two hoses are worn down to the reinforcing wires.  Replacing hydraulic hoses isn't normally a difficult task, but the inconvenience of a disabled machine and the hassle of making a trip to a shop to get a new assembly is not trivial.  It is ironic that this machine was so poorly designed that the hose guards actually caused premature wear to the hoses.  On a well-designed machine, hydraulic hoses easily last a decade or more before weather degrades the rubber.  Failure in a few months is unacceptable.