We just received an old reefer trailer for our next chicken brooder. We've been using shipping containers for the last two years, and while we've been happy with most aspects of their performance, we found that their lack of insulation causes problems with moisture condensing on the inside surfaces and raining down, especially for the early spring batches of chickens when the ambient temperatures are coldest. This reefer box has three inches of insulation in the walls and ceiling and two inches in the floor rather than the bare steel of the shipping containers. (There are insulated shipping containers available, but the costs are about three or four times the price of these salvage trailers, and the shipping containers are eight feet shorter.)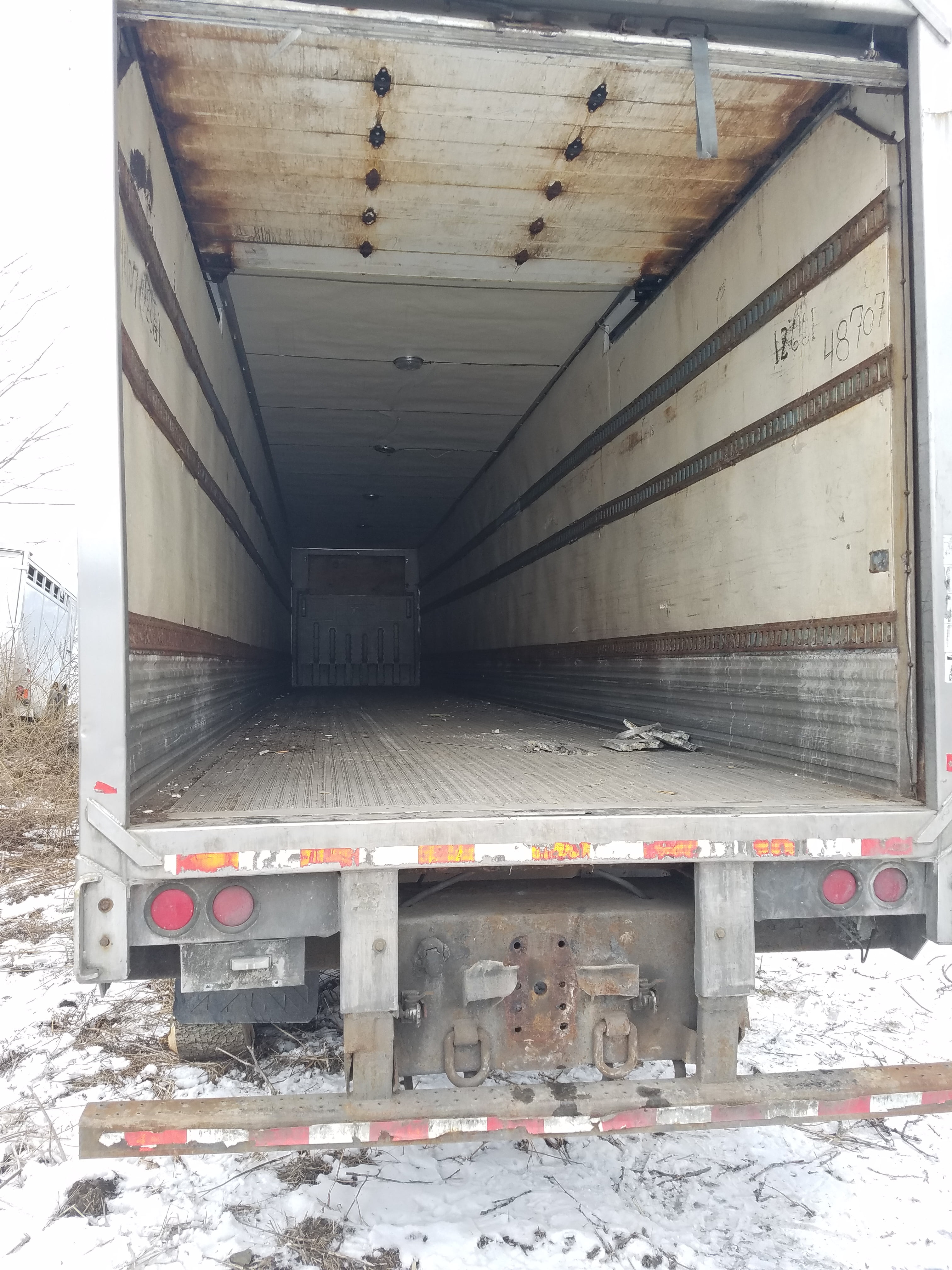 This is a storage grade trailer so the interior walls are shabby, the FRP is sagging, the reefer unit is gone, and there is hole in the floor where a forklift wheel punched through. But despite its rough condition, it should make a great brooder. I'm hopeful that the thick insulation will provide enough of a thermal break to prevent the moisture problems that plagued our shipping container brooders. Our summers don't get especially hot, but I expect that the insulation will also help to prevent overheating on the warmest days.
If the trailer proves to be useful, I'd consider cutting off the landing gear and axles and placing the trailer at ground level. But for now I'd like to keep the unit mobile since I need to move the trailer later this year after I can get a bulldozer to prepare a more level spot. For now I'll just cobble together a portable set of stairs.
We'll continue using our forty foot shipping container as a brooder, but the twenty foot container is going to be repurposed as a storage shed.