Thursday we drove out to Westborough, MA to pick up our very own paddy wagon.  Actually it is a prisoner transport bus for highway garbage pickup details.  The plan is to strip out the seats and use the van for a delivery vehicle, with the cargo area outfitted with chest freezers and racks for egg coolers.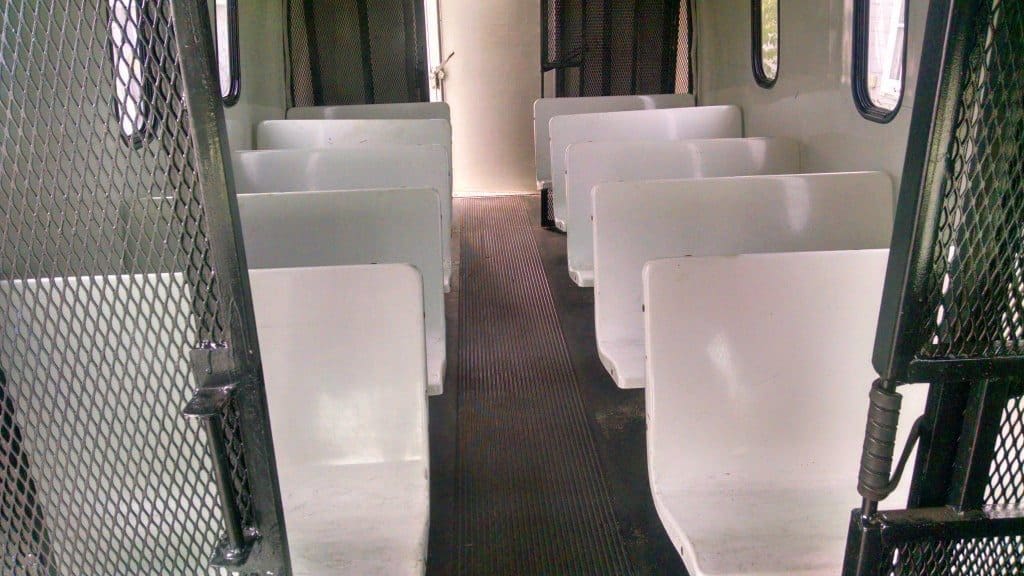 The van is 16 years old, but with moderate mileage.  The engine and frame seem to be in good shape, but the bus floor cross-members are severely rusted.  My plan is to lift the body from the frame and sister in new angle iron reinforcements.  It will be an unpleasant winter project, working outside on the dirt driveway, but "needs must".  It looks like detaching the body mount bolts will require more cutting than wrenching.  Not all the crossmembers are repairable (without tearing up the entire bus box), so my hope is to restore enough of them that the inspectors go easy on my.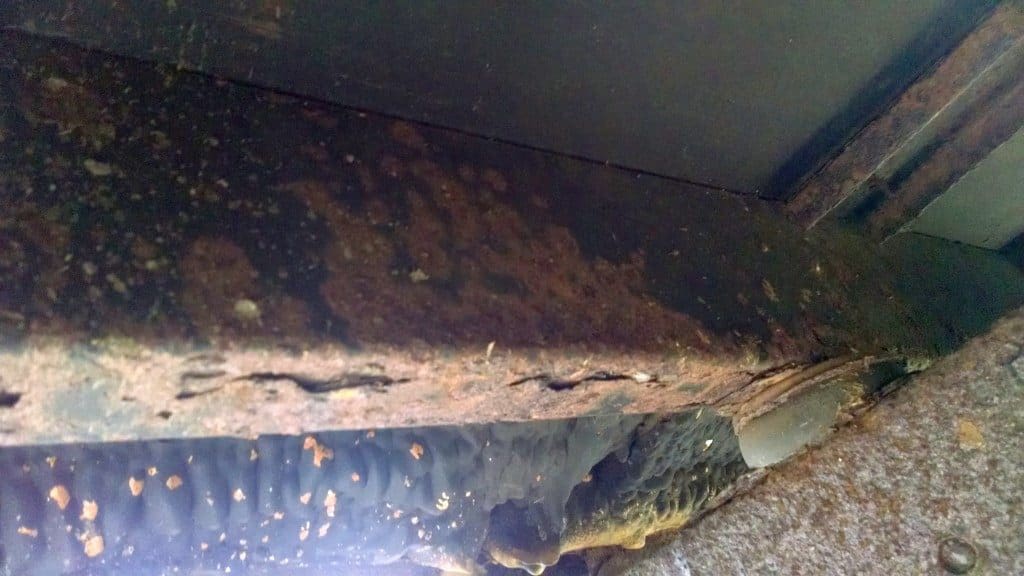 Realistically, this van won't last long.  I hope it can give us a year or two of service.  If I had money in my pocket I'd buy a used U-Haul truck for $10k.  This one cost $1075 and it will probably need another $1k in repairs.  It had a severe exhaust leak, but that turned out to be a simple repair of replacing missing nuts holding the donut onto the manifold.  It also has an ABS problem that is eluding me.  (The ABS light is on, but the ABS-capable scanner isn't picking up any codes.  Clearing codes doesn't make it disappear.  I replaced the rear differential VSS sensor just in case, but that didn't resolve it.  Next step is to look at the front wheel sensors I guess.  In case you were wondering, I am an auto mechanic by necessity, not by preference.)  The dual rear tires need replacing, but that's a normal wear item so I don't hold that against the vehicle.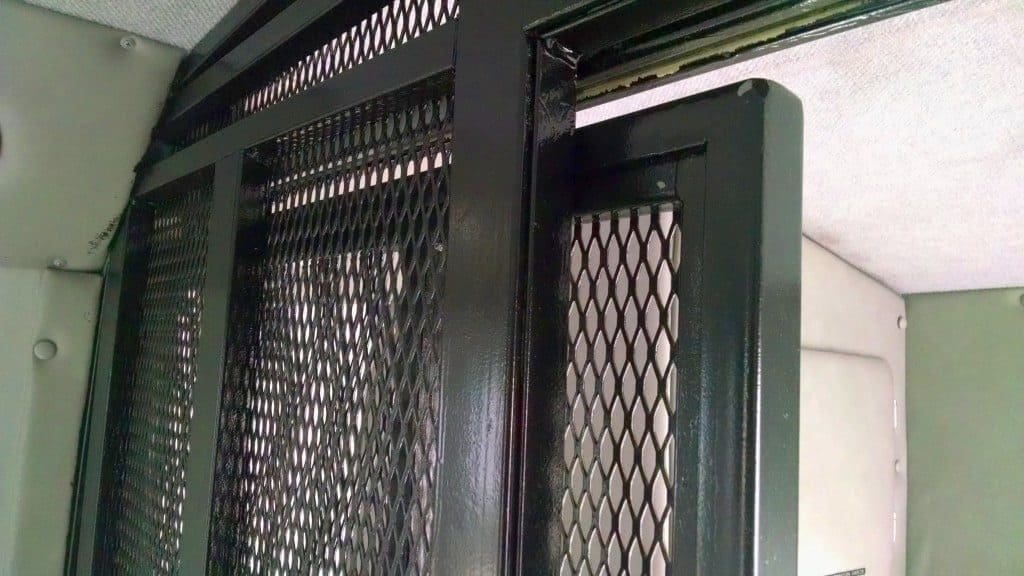 I'm thinking about how I can reuse the two sliding gates.  I've been assembling parts to build a corral next year, and while I don't think these gates are strong enough for the chutes leading to the headgate or loadout, they might make good man gates.  Alternatively, they could be fitted into future pig handling chutes.  Either way they won't go to waste.