Up goes another hoop building!  AJ did all the surveying work for me, laying out the posts and squaring the corners.  It was a good project for him and provided his introduction to the Pythagorean Theorem and its applications.  The layout got away from him a little, but these buildings are flexible so I didn't follow up and correct things.  Besides, the pigs aren't picky; they won't mind.
This building is for the sows to use during the winter.  This fall has been extraordinarily mild, so there hasn't been a pressing need to get it done.  But winter will come, and when it does, we'll be glad for this.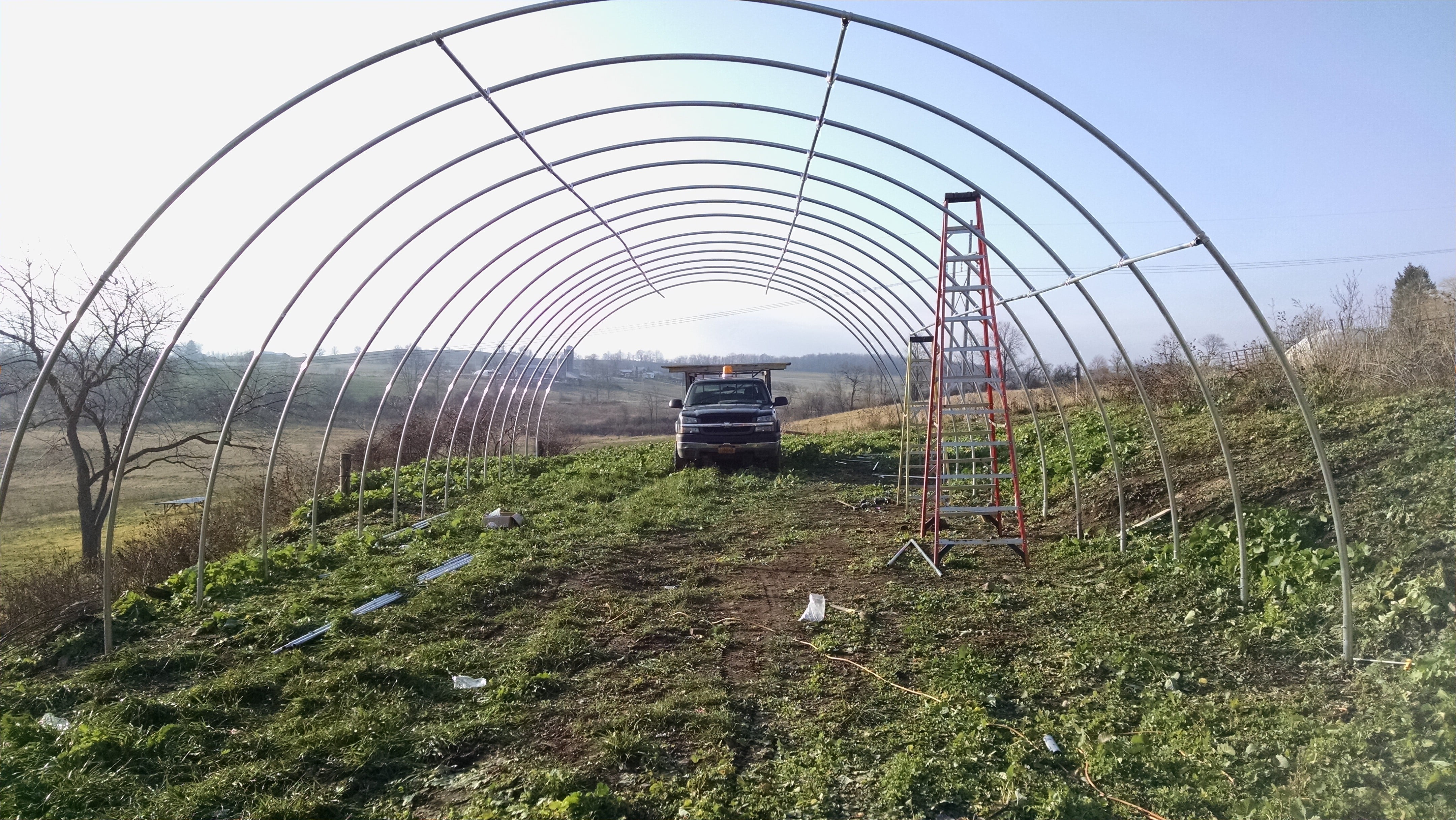 Sows can do just fine overwintering outdoors with portable sheds for shelter, but our steep and heavy clay soils just can't hold up to their pointy toes and rooting snouts in December, late March, and April when the ground alternates between frozen and mud.  If we had well drained soil and if we were on flat land I wouldn't bother.  But I don't like the compaction and erosion we get from the winter pigs, so I think a bedded hoop building is better for our land and at least as good for the pigs.