I've given up on another ideal lately and bought myself a used wood splitter.  I've split wood by hand since high school and felt some measure of pride at being pretty good at it.  And felt a measure of disdain for all those wimps using wood splitters if truth be told.  Not only do I enjoy the rhythm and physical challenge, but I also value anything that is hand-crafted rather than machine-made.  But as with so many things, ideals and reals aren't lining up.  Between time demands, rotator cuff injuries, and some really stringy elms and hickories, I wasn't keeping up with wood splitting.  Every year I end up buying a few cords to make up the difference.  I decided to swallow my virtue and purchased a machine.
I bought a twenty ton splitter on Craigslist a few weeks ago.  It runs off the tractor's hydraulics.  This was an important consideration because I didn't want the bother of maintaining another engine.  The tractor can power it at a slow idle, so it runs for four hours using less than a gallon of diesel.  I've used it on the three point, but I think I'd prefer to mount it on a light axle to make hitching and unhitching easier.
Here Harry is running the controls, helping my dad some break up rounds from a hickory that tree that rotted at its base.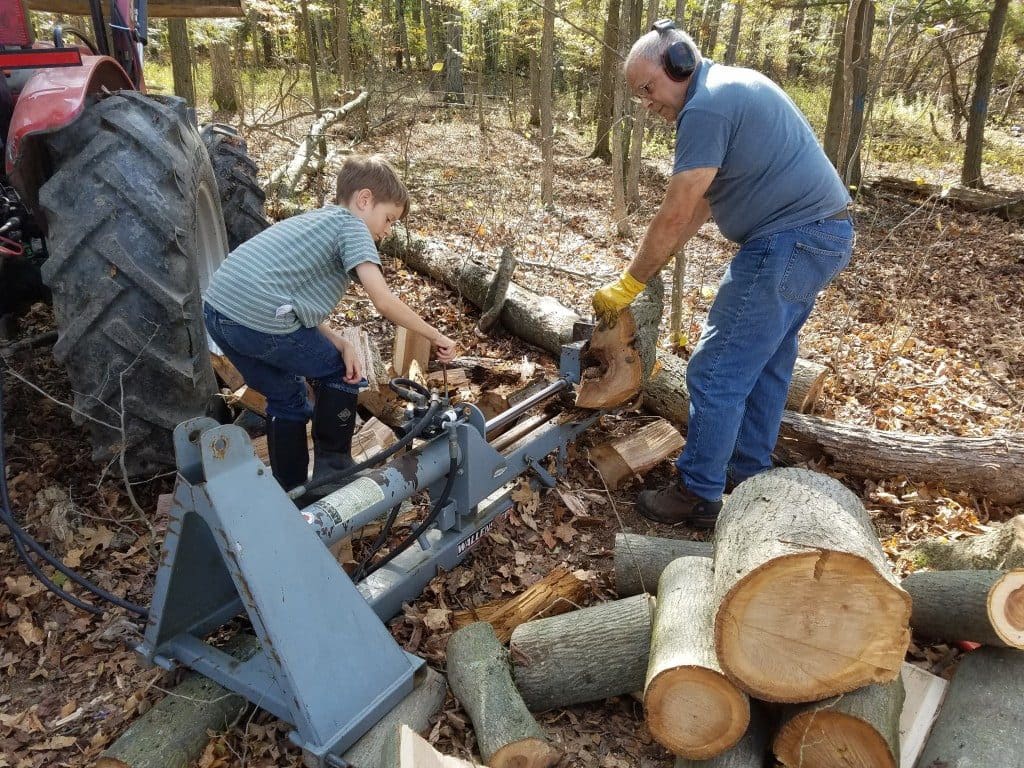 Overall I'm pleased with the machine.  I can't feel special or superior anymore, but maybe I can feel warm during the winter.  Is that a fair tradeoff?