After a successful season of raising turkeys, we have frozen turkeys everywhere.  The small walk-in freezer is crammed with them, on the shelves and in the aisle stacked right up to the ceiling.  I have another pallet of turkeys at a commercial cold storage facility in Albany.  The rest is stored in a couple of chest freezers we're using for overflow capacity.  At this point, I can't wait for Thanksgiving to unload them and to finally have room to find items in the freezers without having to unpack towering stacks of boxes to get to anything.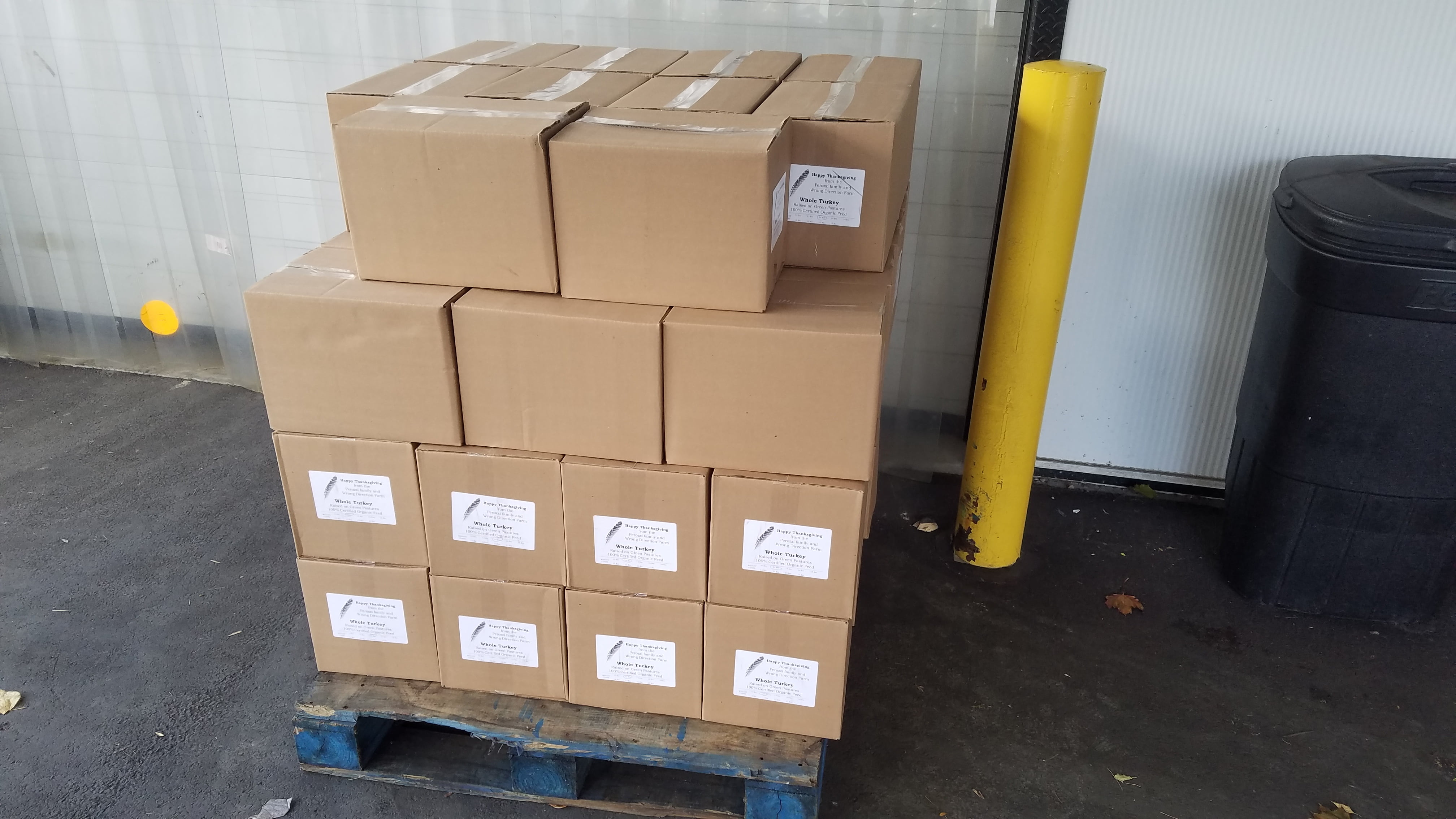 The vast majority of whole turkeys in the United States are cooked for Thanksgiving, but if we look at the total turkey meat consumed in the country we find that it is primarily eaten as ground turkey.   One of the reasons for getting our 20-C license was to grind turkey, so that we could offer commonly used turkey products at a steady pace and not just in one big hectic burst at Thanksgiving.  Our first batch of ground turkey was packed this week, and is listed on our store.  We also have drumsticks, wings, backs and soup parts, hearts, and livers.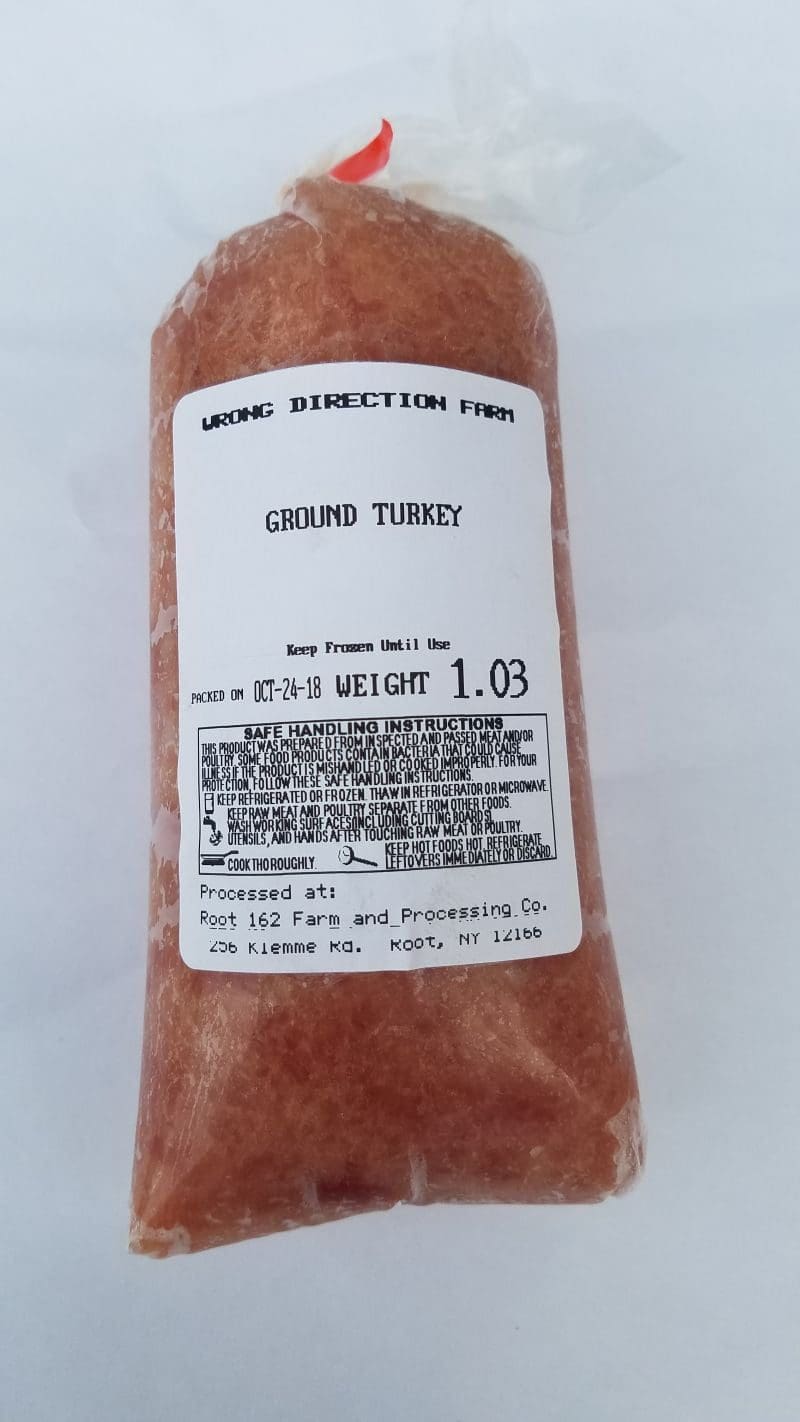 Speaking of hectic bursts at Thanksgiving, note that whole turkey orders are filling up.  We still have a good number left, but orders are coming in more quickly as we approach the holiday.  If you want a turkey, it would be best to place your order soon, even if your next delivery is a few weeks out.  If you place your order early, you can continue to update it until the ordering window closes, but as long as you've placed your order you can be assured that your turkey is guaranteed.  If you wait until the last minute we can't promise we'll have turkeys.
Someone asked me at last week's delivery if the turkeys were any good, and I couldn't answer because we haven't had a chance to eat a whole turkey from this year's batch yet.  But we did get the following comment from a local customer who ordered a pair of turkeys last week, so take this for what it's worth:
FANTASTIC!  That is how I will describe the Wrong Direction Farm's Turkeys!!!  Thank you so much for helping our family celebrate Thanksgiving, a month early!!!