When I used to remodel houses, I allowed myself the time to be a perfectionist. These days I'm dealing with too many projects to obsess with detail. The hectic schedule requires that many things be slapped together just to move on to the next task. But I am most pleased when I can take the time to think through and execute a design that includes details that matter to me.
The chicken brooder trailer needed a door. It has a full overhead door on the back, but it also needed an easily opened door for the daily feeding chores. I needed a door that is easy to open, even for the kids, and easy to shut securely to keep out all the creeping, crawling, and flying animals that love to eat chicken. But I also wanted a door that was big enough to easily clean out the brooder at the end of each batch.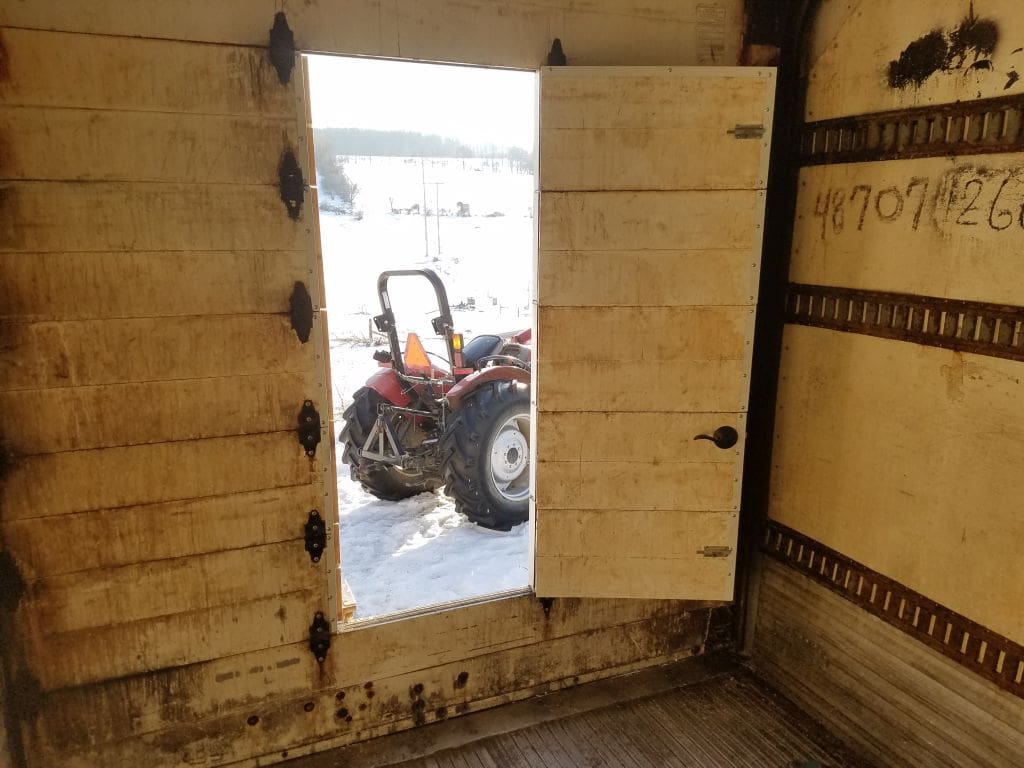 I cut the door panels using an aluminum-rated blade, spraying lubricant
liberally all the while because the insulation in the panels prevented the blade from dissipating heat. I bent some flashing around each of the panel edges to reduce the risk of snagging clothes on the way through the door. On the hinge side I used a piano hinge salvaged from the turkey trailer project. The door latch is standard and I added top and bottom barrel latches to secure the door when it is used in overhead mode. The bottom panel remained in place because I need to prevent the chicks from escaping when the door opens.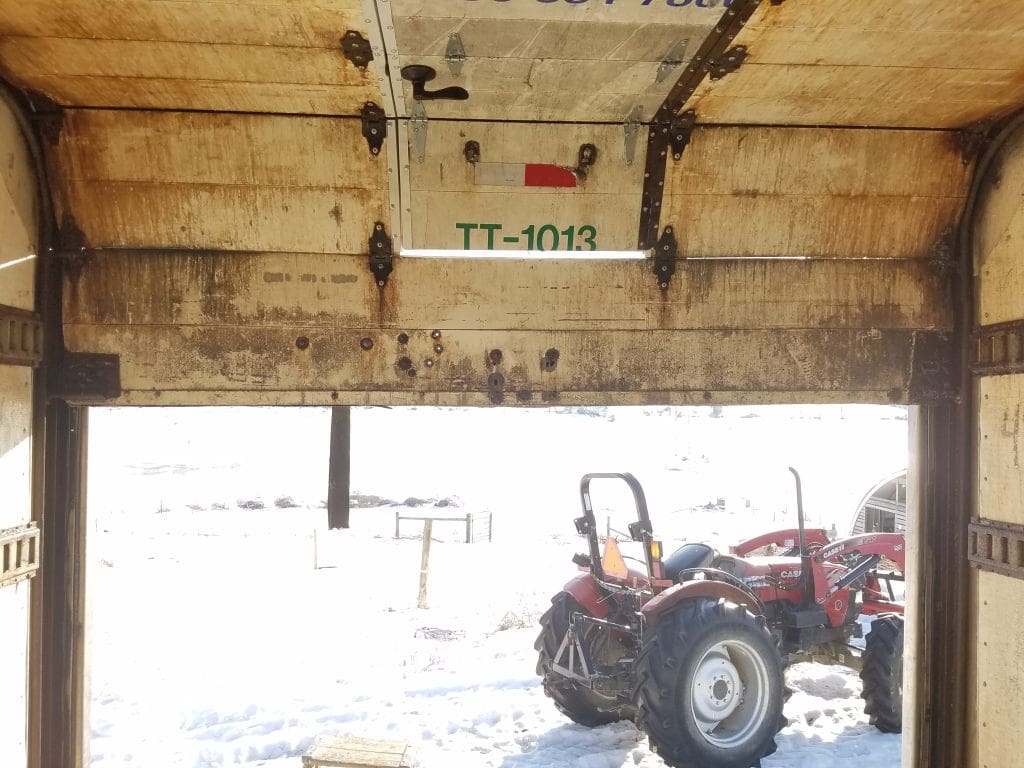 With the door closed and latched it still works as it was originally designed as an overhead door. For wider door panels, cutting this section would have reduced the strength, but I don't think I'll need to add any reinforcement for such a short span.
The test of everything is in the use, but I'm optimistic that this door will be one of the features that make this our best brooder yet. It was a good challenge to step through the design and then to find that it worked as well as it did.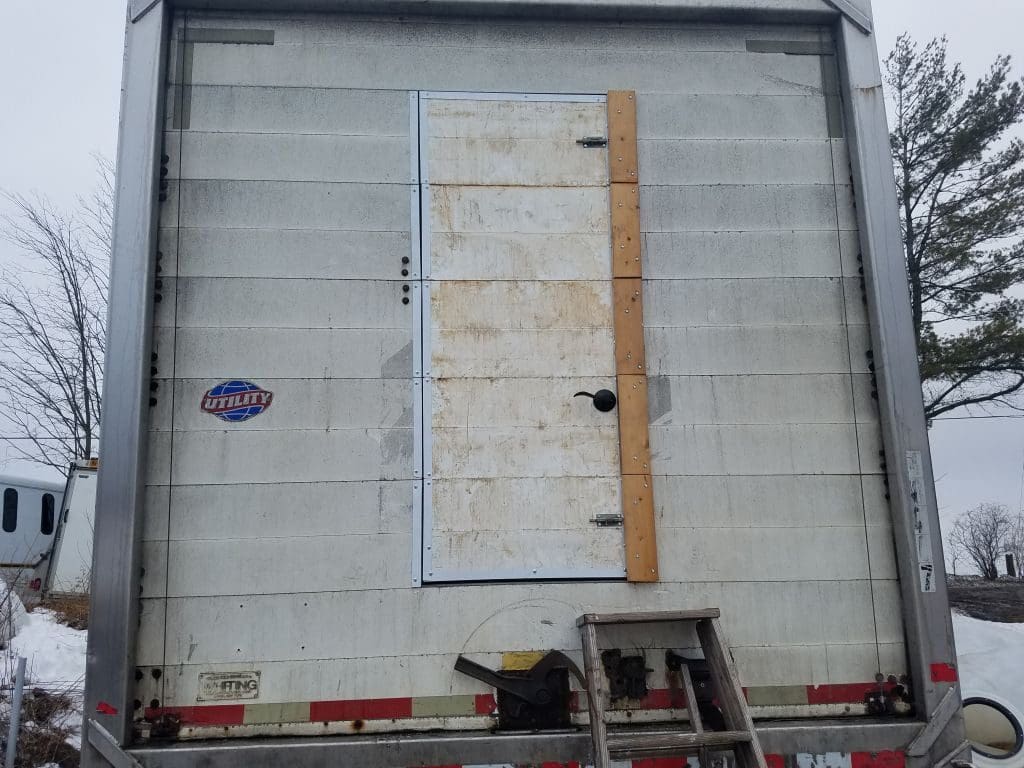 It all needs is a good scrubbing before putting it into service, but I'll wait until I'm finished making construction messes first.