Last winter I pondered whether it would be feasible to add laying hens to our operation.  We gave it a try, and we lost money spectacularly.  Rate of lay rarely exceeded 60% and most of the summer it hovered just under 50%.  This might be due to any number of things.  Maybe our Red Sex Link hens are just a poor batch (we had a surpisingly high occurrence of hens going broody this summer, which is unusual for this type of chicken).  Maybe our feed mill isn't giving us a good mix.  Or maybe there's something in our management that needs improvement.  My suspicion is the feed.  Now that the days are getting shorter, we're only getting about 15 eggs out of 60 hens.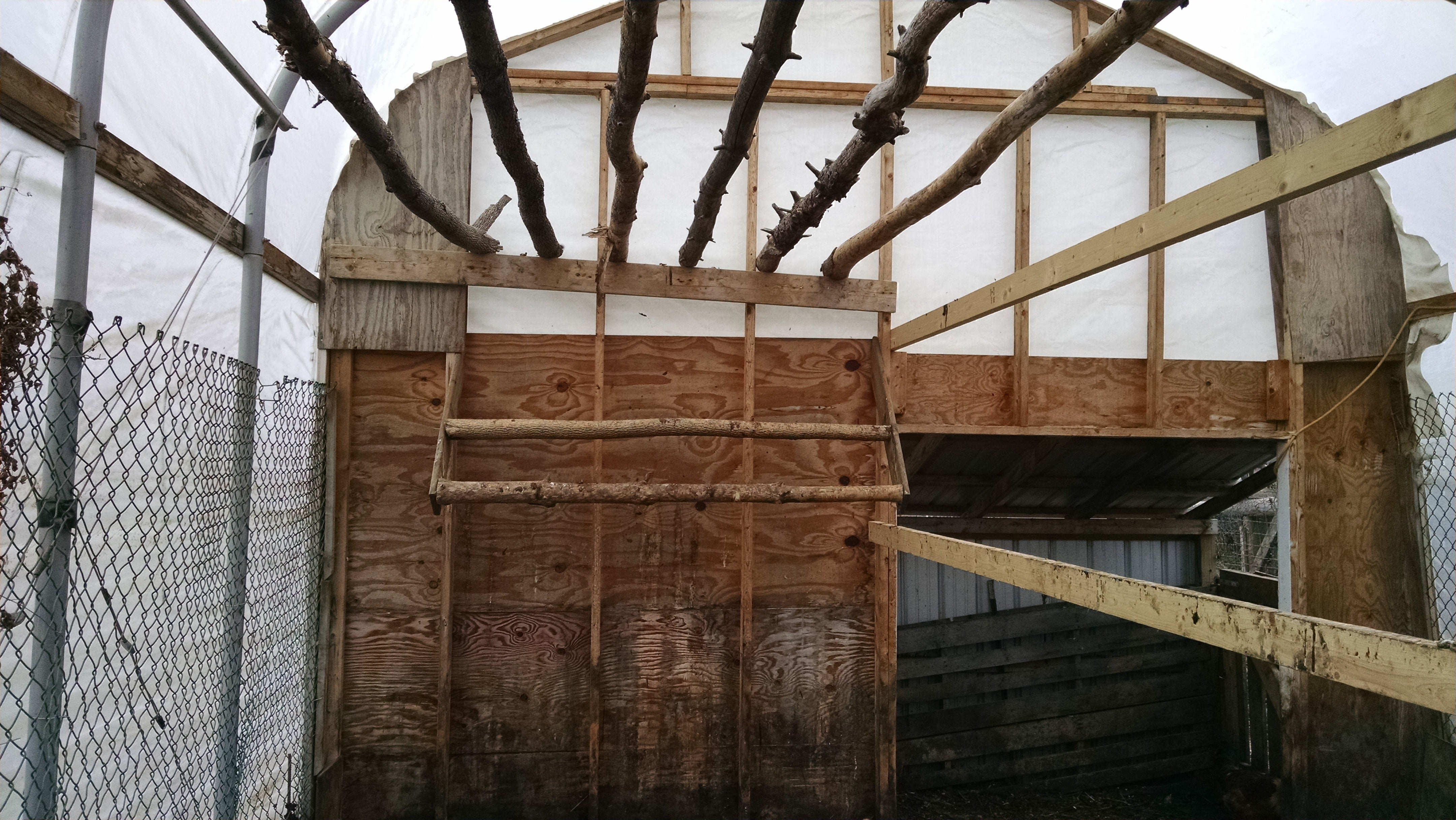 We moved the pigs and hens out of the woods last Saturday and introduced them to their winter quarters.  The hens have had the hoophouse all to themselves this week so they could get used to their new digs, find the nest boxes, and start roosting in the right places.  We'll let the pigs in tomorrow.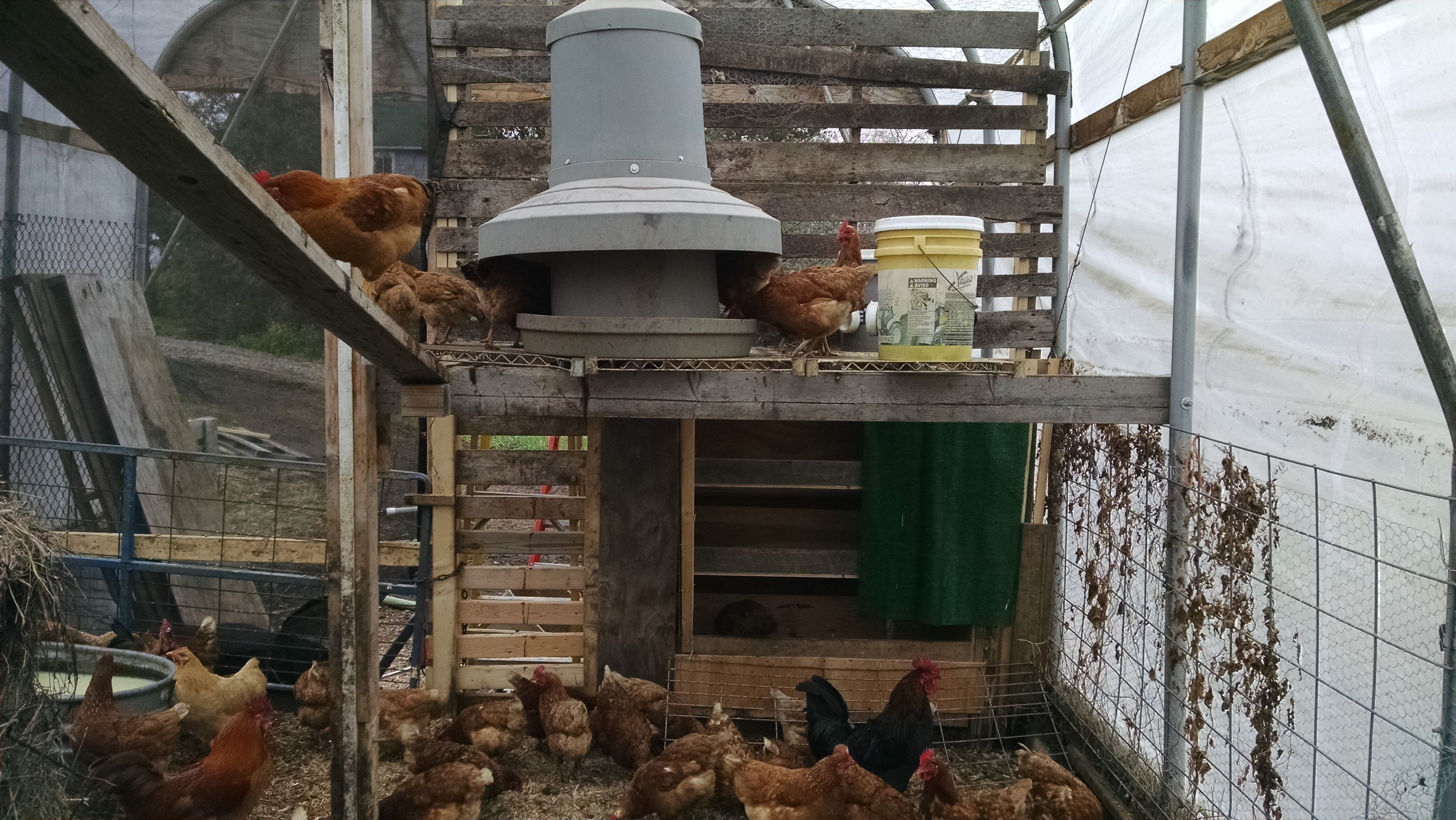 We wanted to be able to keep the pigs out of the chicken feed.  We also have noticed the chickens waste a lot of their feed, especially the fines (which tend to be the more expensive protein-rich components, rather than the cheaper carbs like corn and oats).  Our solution for this year is to elevate the chicken feeder, hopefully mitigating both problems at once.  The elevation excludes the pigs, the wire shelves allow the dropped feed to have a second chance as the pigs root around underneath.  Vertical integration, small farm style.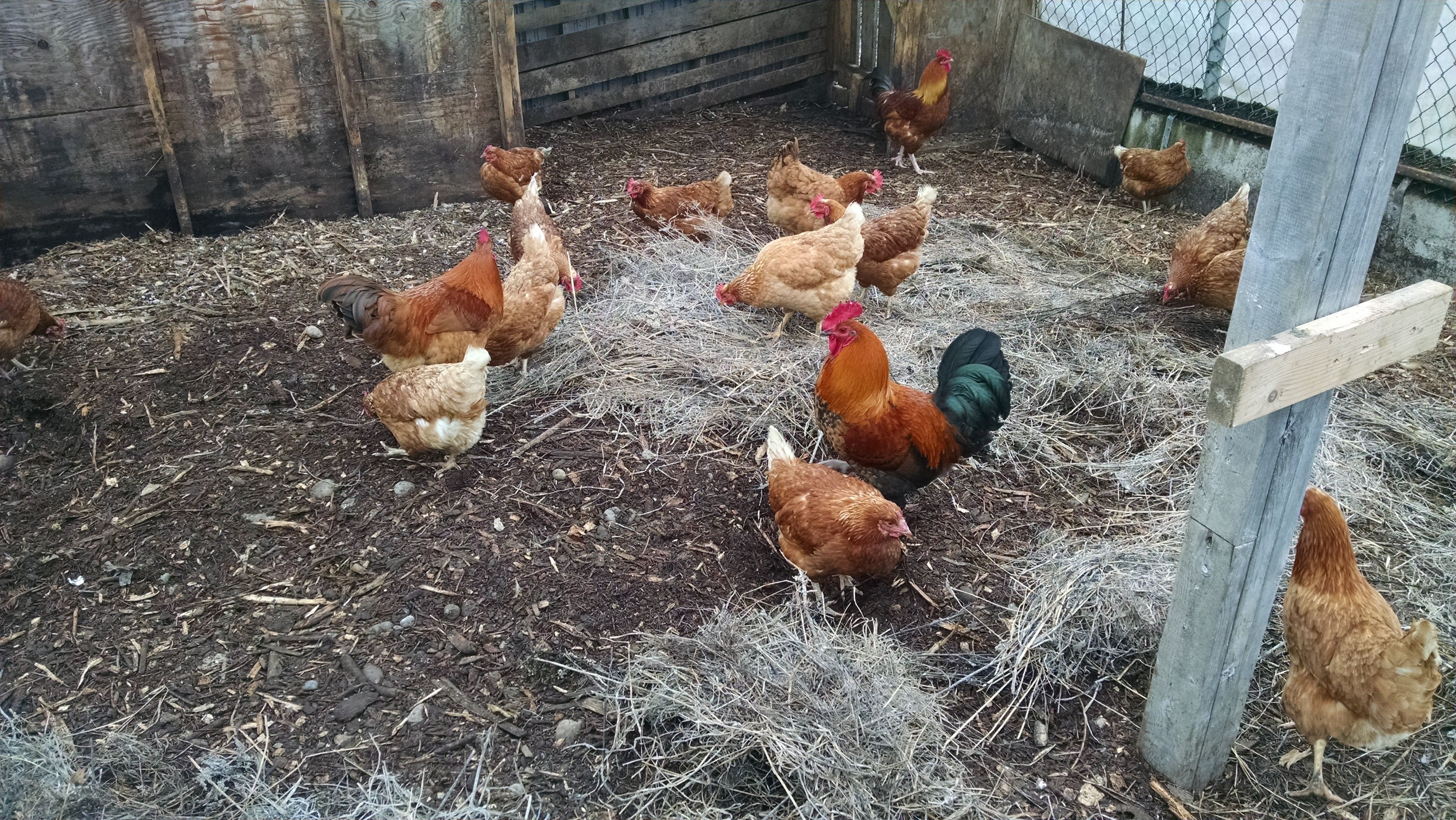 I think if I could find pelletized layer feed, I'd be able to improve my feeding efficiency because the hens wouldn't waste so much powdery feed while they search for bits of whole grain.  Our feeder has a supposed "feed saver" lip on the inside, but the chickens are still able to fling out feed with their beaks.  But the bigger key to making the laying hens economical is most likely that I've got to find a different feed recipe.  Trying to find a soy free, certified organic mix in small quantities (one ton at a time) is a challenge.