I've been busy updating the farm website.
Winter is a good time for website projects. I look outside the window and think, "maybe I'll keep sitting at the computer today".
The most visible change is the addition of dozens of new product pictures. Many of our old pictures only showed the packaged items, and they didn't do justice to the texture and shape of the meat we're selling. My goal is to update all items in our store to share images for both raw and cooked meat. I don't have a complete set for all the items, but I've made substantial progress.
Other changes are related to layout and presentation. After five years of requesting it, our software provider gave us an option for consolidating all our bulk discounts on the website. So now you can see, for instance, all the different discount levels (single package, 10 pack, 40 pack) for ground beef on one page, rather than looking at many different items. Here's how it appears on the site now: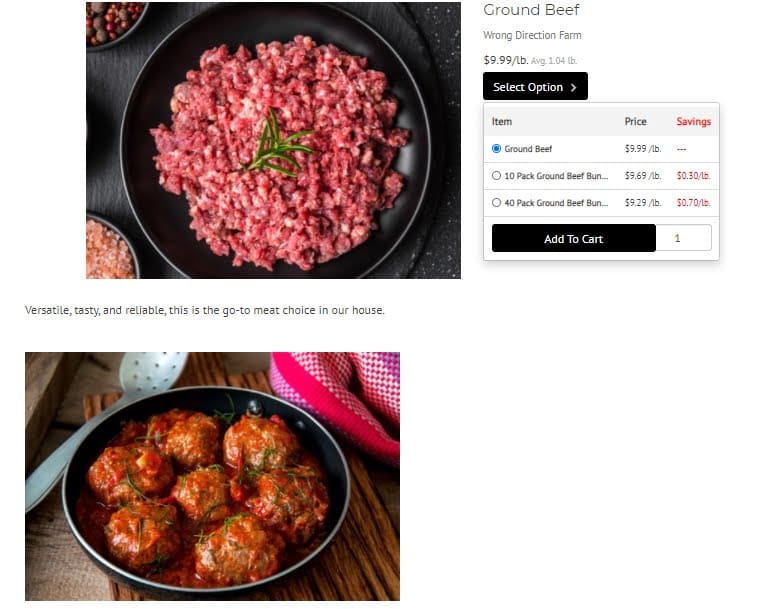 Let me know what you think of the updates. If there is anything we can do to improve the product descriptions or listings, please tell me.