We're at it again with another shipping container project for the farm. A truck delivered two containers this week. One of them is pretty old and banged up, so that is destined to be used for more prosaic storage needs. But the nicer container is being reworked as a meat sorting room.
In this situation, we need a room to use for the next few years. We'll place it just outside our biggest walk in freezer, and we'll use the space to sort boxes of meat. I want to mate it directly alongside the middle door of our freezer container, making a tee shape with the two containers.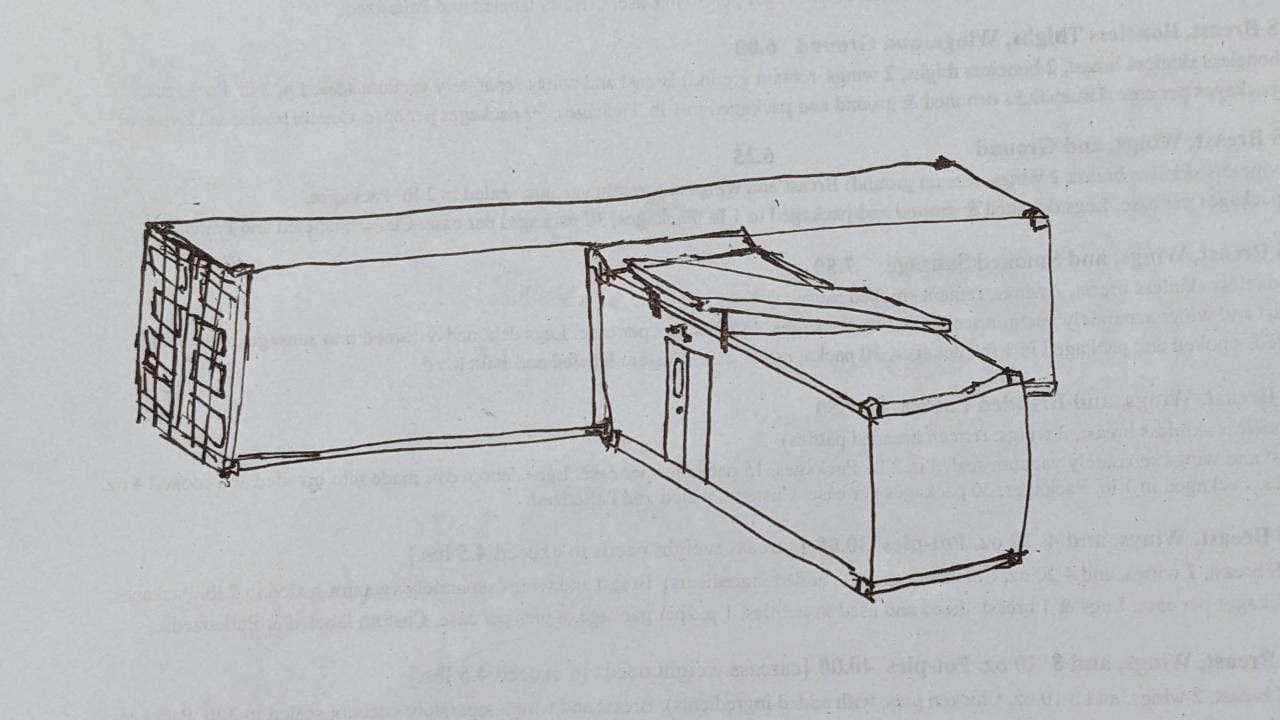 When we get our beef back from the butcher we always end up spending a few hours sorting cuts. The meat is boxed up in a random combination with all kinds of cuts jumbled together, so we go through each box to make sure it only contains one specific type of steak or roast. The freezer is too crowded to do all this sorting work efficiently, and at -10 degrees it is a harsh environment in which to spent hours hunched over frozen steaks. Hence the need for this anteroom.
My goal is to create a well-insulated packing room where we can unbox meat, sort it into categories, and inventory everything. We'll run a walk-in cooler system in there to maintain the temperature at 40 degrees, cool enough that we don't need to worry about thawing the meat but warm enough to allow us to work for hours without discomfort. The room will have access at one end into the freezer and then have a separate set of doors on the side for loading boxes in and out.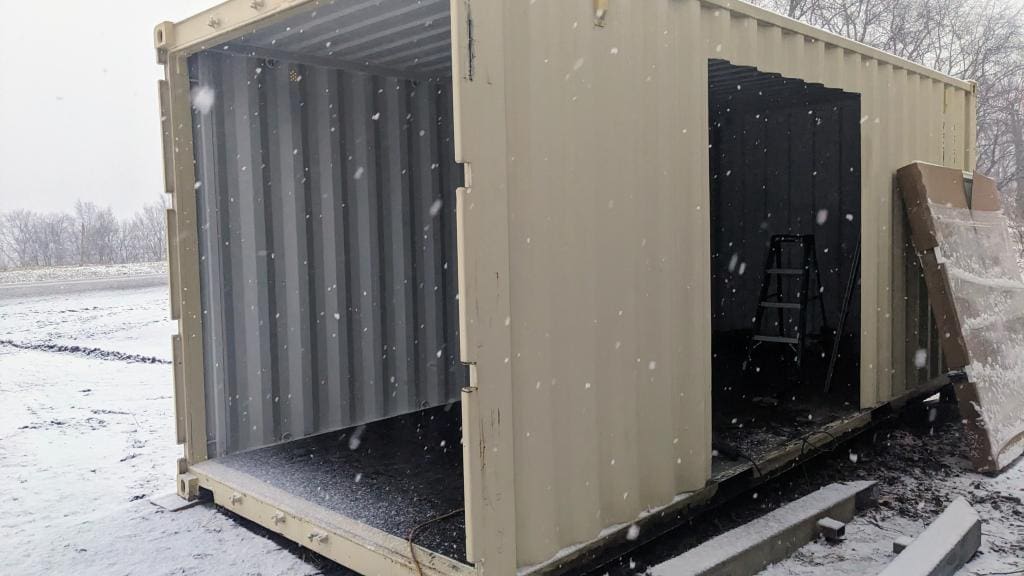 This is, I hope, only a short-term solution. In 2021 I was expecting that the walk-in freezer would itself be a short-term solution. I even wrote a blog post at the time forecasting that the freezer container would be replaced by 2023 with a larger, dedicated freezer building. But estimates on when the farm might be able to afford such a building continue to telescope ever farther out into the future, so it seems best to attach another stop-gap on to an earlier stop-gap. This forms the pattern for farm infrastructure projects: it's stop-gaps all the way down!
I haven't given up all hope that we'll eventually have a real freezer building on the farm. It might just need another five or ten years to get there. In the meantime, I anticipate that this new container will help us make our work a little more effective. And if we do eventually build a better structure that makes this container irrelevant, I'll be able to move this and repurpose it into whatever will be our next urgent need.