After months of flooded fields and delays due to my recuperation from leg and back injuries, the pigs are finally out on pasture.  We usually can get the pigs out of their winter yard by early May once the grass starts growing, but this spring has been atypical.
The pigs all were happy to be on grass.  I trucked them out back this evening and they went right to work digging their new digs.  Their first order of business was to establish a mud wallow.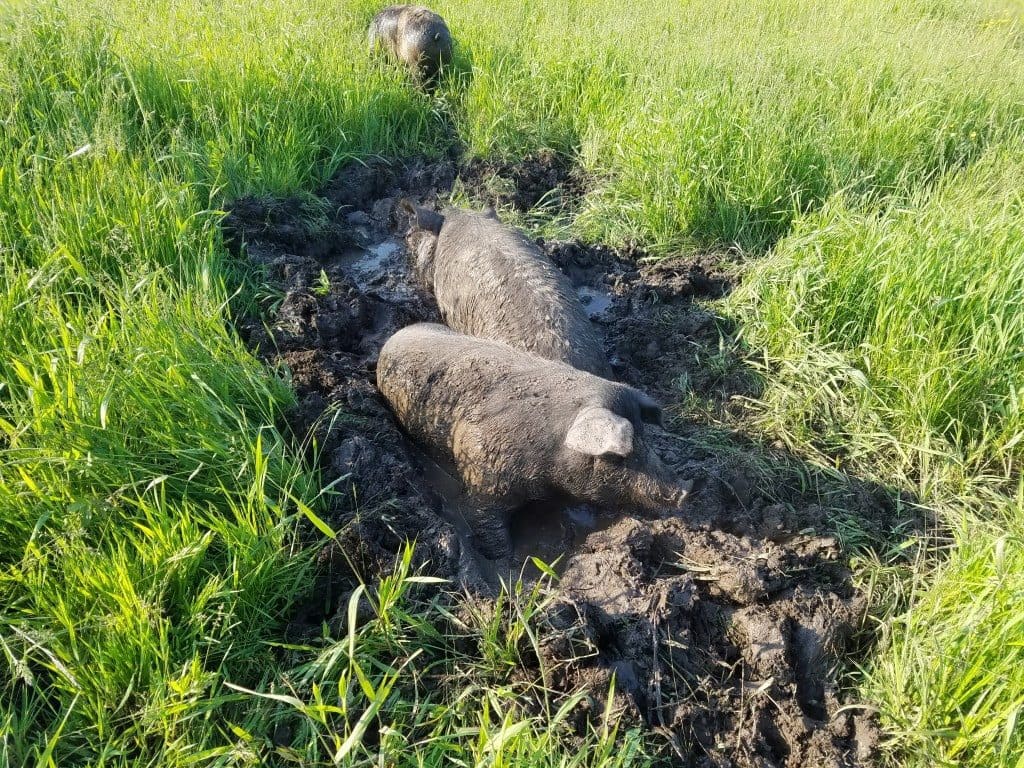 After they swamped around, they moved back into the shade of the hedgerow and started digging there.  I've noticed that pigs always dig to some degree, but at the beginning of the season they are especially fond of excavating.  Later they'll get better at grazing plants as they re-learn which ones taste better, but for now they can't get enough of dirt.