We've been trying to buy more things in bulk, even though laying out lots of money plays havoc with the farm's cash flow at times.  But when we can swing it, it certainly pays off in terms of cost and of time spent handling materials.
Which brings me to buying egg cartons by the pallet load.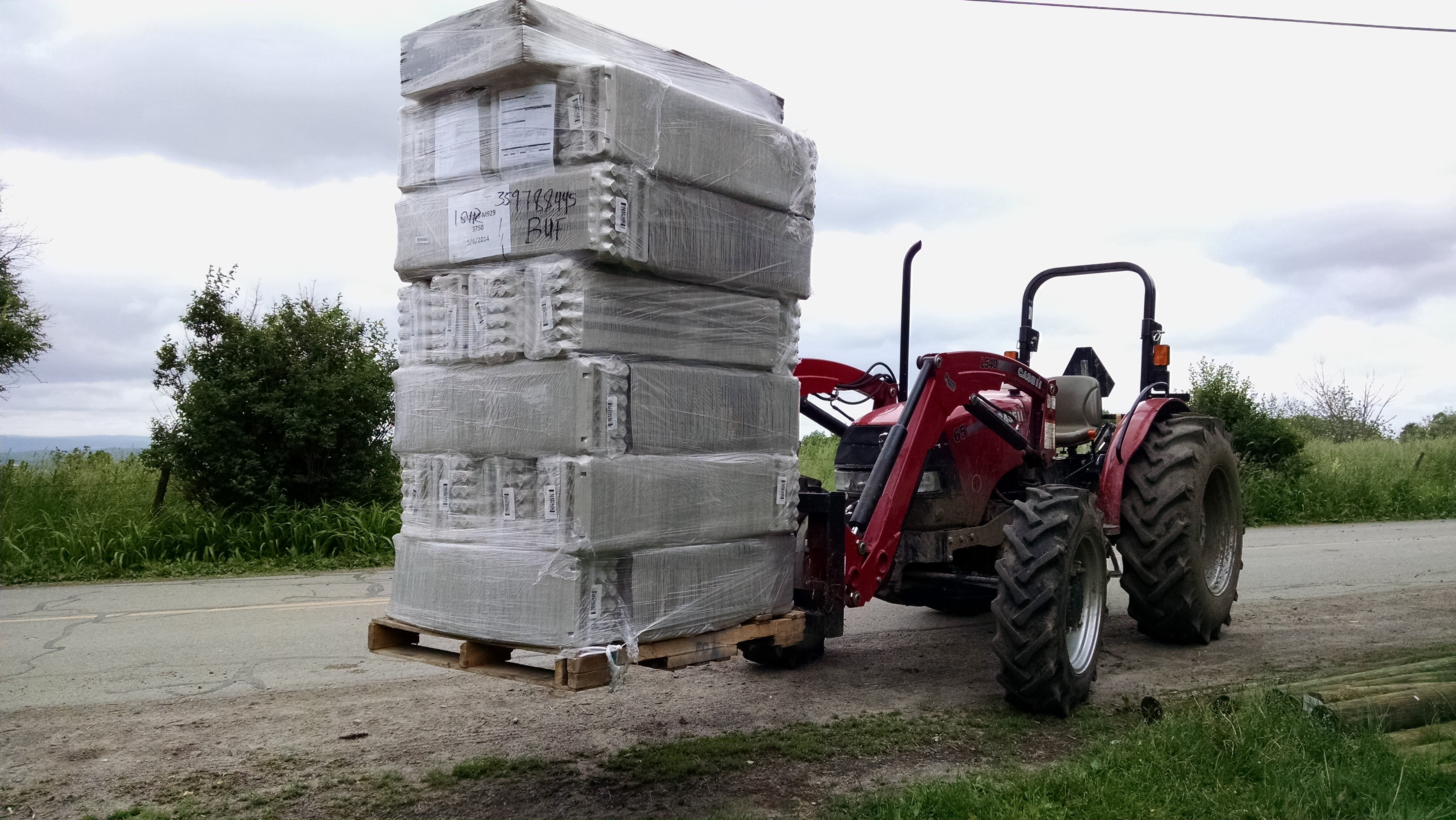 The challenge in buying pallet loads of anything is that we don't have any barns or sheds to put them in.  Right now I've got pallets of chicken feed in the sows' winter hoophouse but obviously egg cartons need a more salubrious environment.  So I ended up raising the whole load on the forks up to the second floor of the uninhabited half of our house and handing the cartons through the upstairs windows, stacking them in our unused bedroom.