I'm not a wilderness food forager by any measure, but I'm making baby steps in that direction. This weekend I found a new-to-me mushroom, the shaggy mane, growing in a patch of well-rotted wood chips. There was also a small, dense puffball (growing rather later than most) nearby.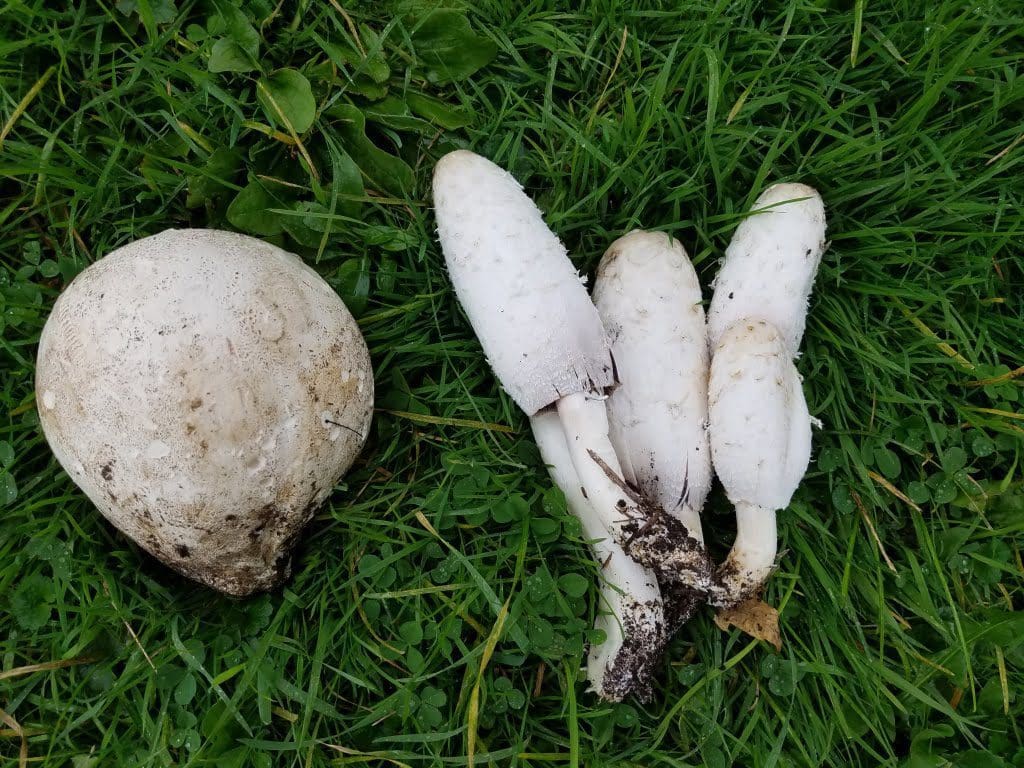 A few of the shaggy manes were overripe, so I had to trim off dark frills, but I didn't pick any that had gone fully blackened. Rachel and I both preferred them over puffballs, but I'm not sure that they'd truly rate as any kind of culinary delicacy. So for now, my three edible mushrooms on the farm are: chanterelles in summer, puffballs in September, and Shaggy Manes in October.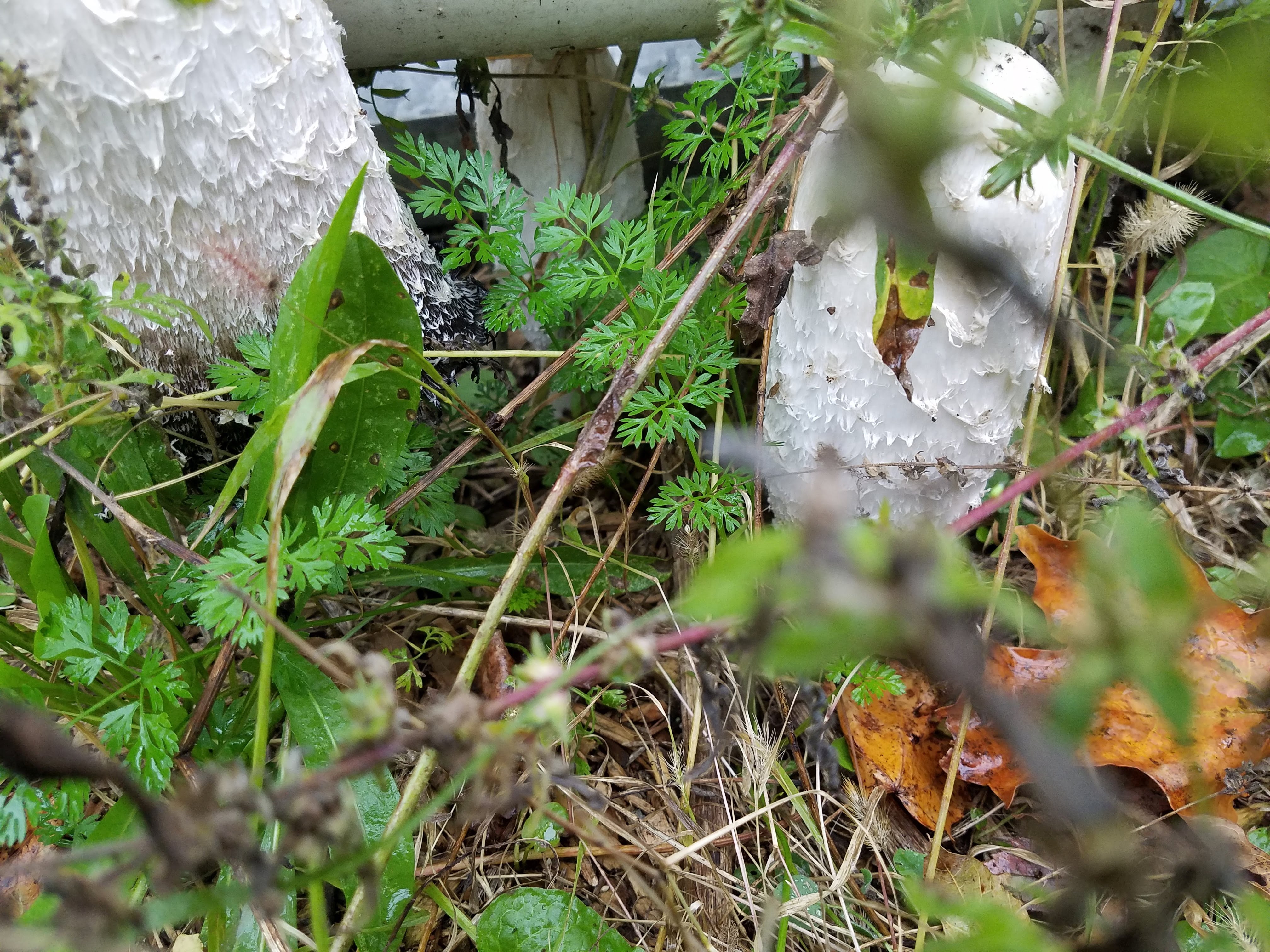 Philistine though the admission reveals me to be, none of these mushrooms do much for me. I don't think anyone actually enjoys puffballs, but I know that some people gush over chanterelles. Perhaps the problem is in my palate; more likely the problem is in my cooking skill. I'll still keep trying to enjoy them. I like the idea of liking these mushroom varieties.