The cattle are wrapping up a grazing rotation through the low lying fields.  This area is often wet and consequently it doesn't grow "good" grass or legumes very well.  Reed Canarygrass is the dominant species in a lot of these pastures.  Traditionally, farmers in our area think of it as a liability rather than an asset.  It gets a bad rap on a few accounts.  The digestibility declines rapidly as the plant matures.  Mature stands allegedly become high in alkaloids making the plant less palatable to the cattle than other grass.  And it is a pain to walk through because the leaves can sometimes give little paper cuts.  But I think most of the animosity toward it comes from the overemphasis on haymaking.  It doesn't work well as a hay crop because it matures early in the season making it hard to dry down properly.  Despite the growing awareness that grazing is more economical than mechanically harvesting grass as hay, old biases die hard.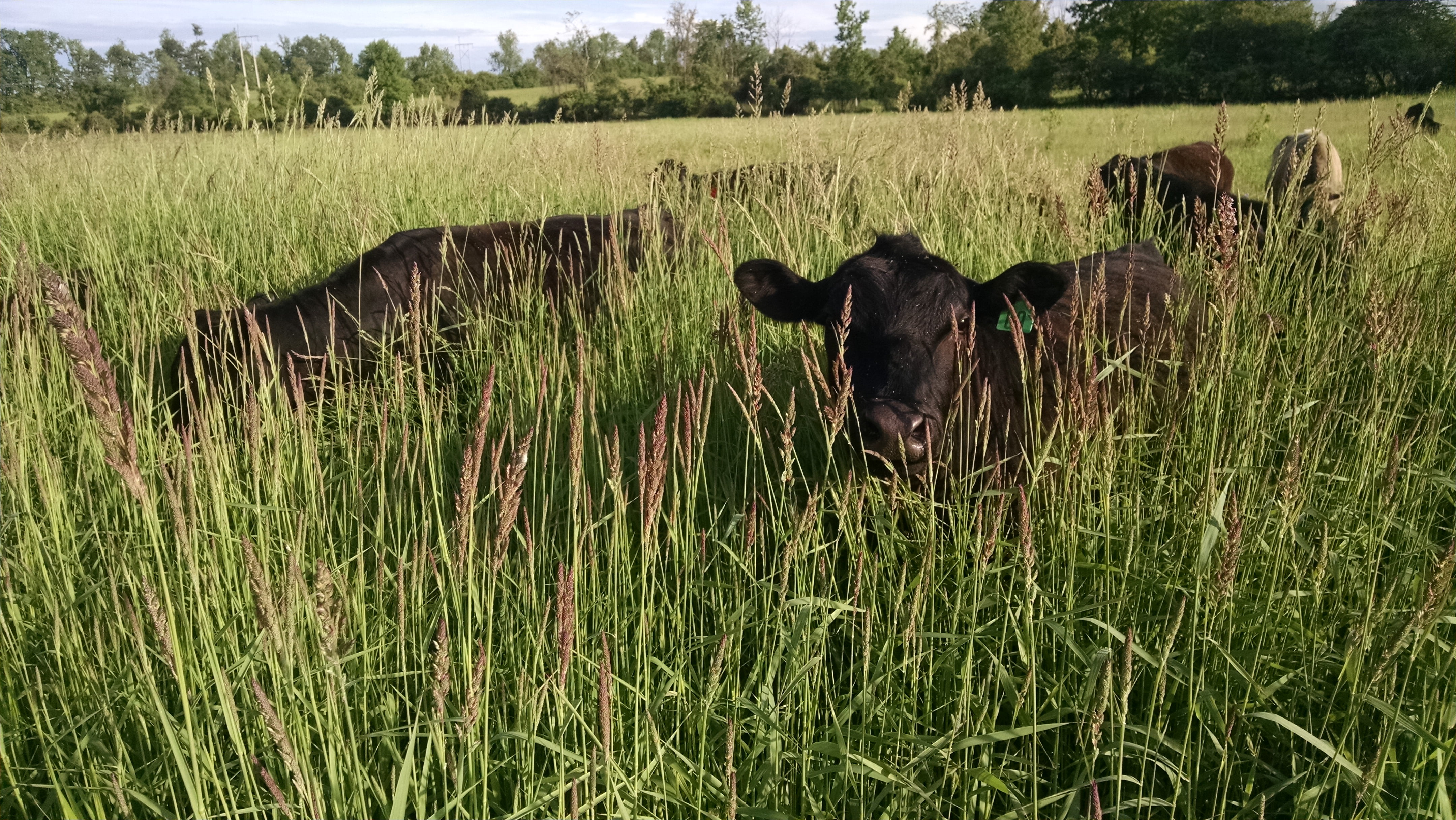 Reed Canarygrass is a valued feed source for out grass fed beef cattle.  In the fields that occasionally flood this is the best grass species we've got.  It provides a drought-resistant forage that is capable of multiple grazing passes each season.  Cattle can't ruin it, even when it looks like they've trampled it into the mud, a few weeks later it grows right back.  Clearly they love it; it is the first thing they look for when we shift them to new paddocks.
So sure, we like our stands of "higher-end" grasses like Orchard and Timothy, but ultimately the best grass is the grass that grows best in each field's unique conditions.