We bought an old greenhouse from a farm in town. Over the last week we've taken it all apart and brought all the hoops back here. Having the project site close by was convenient, allowing us to peck away at the job as we found time in breaks in the weather and between other tasks.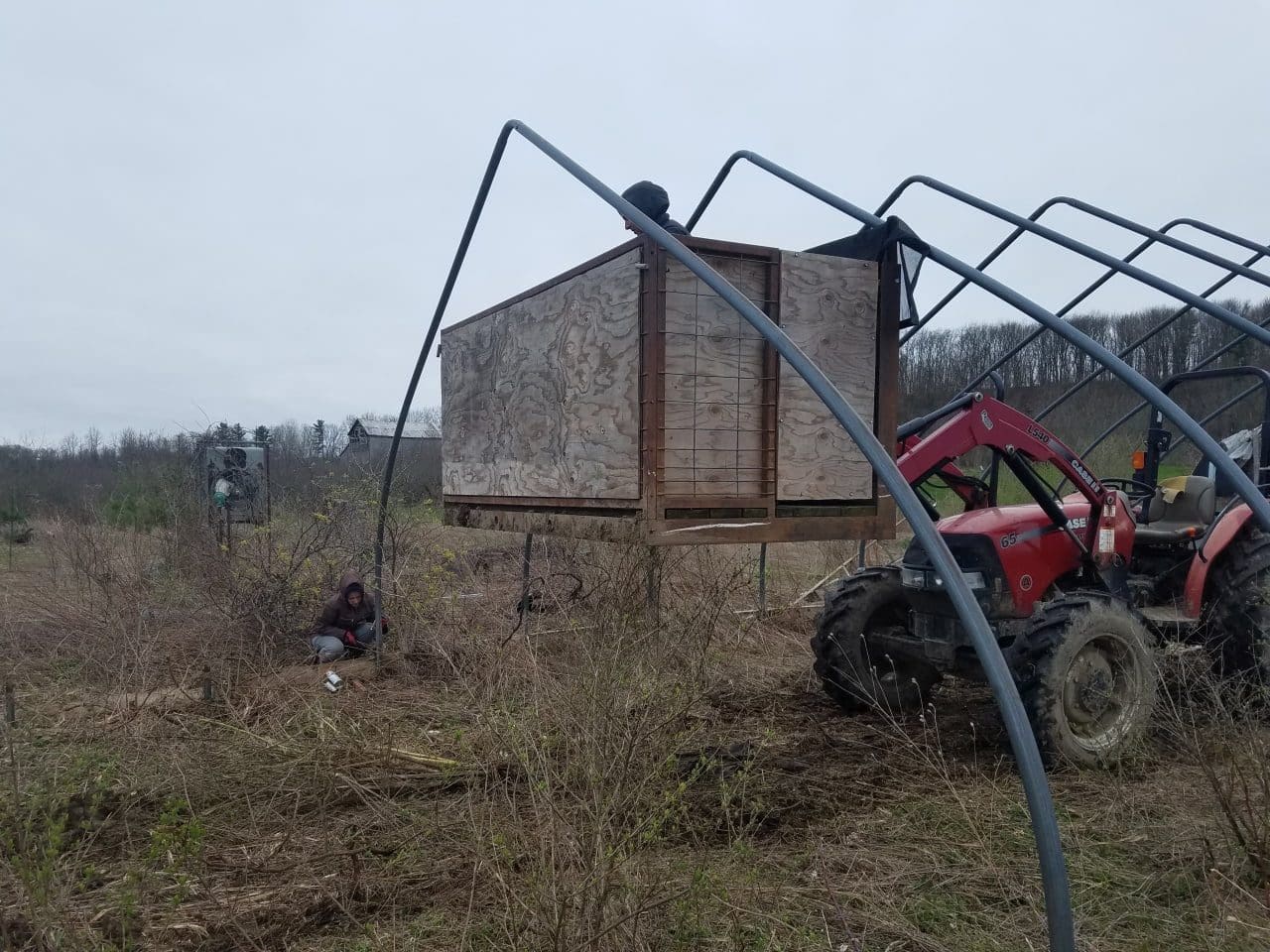 The greenhouse was built in 1989, and although it has been uncovered for more than ten years most of the galvanizing is in decent condition. Greenhouse frames that I've found from the 1980s tended to be built from stouter steel pipes. Most newer ones are engineered right to the limit with thin walled pipes. I'm sure the newer ones are fine, but I like the confidence I get from things being a little overbuilt. Belt and suspenders always.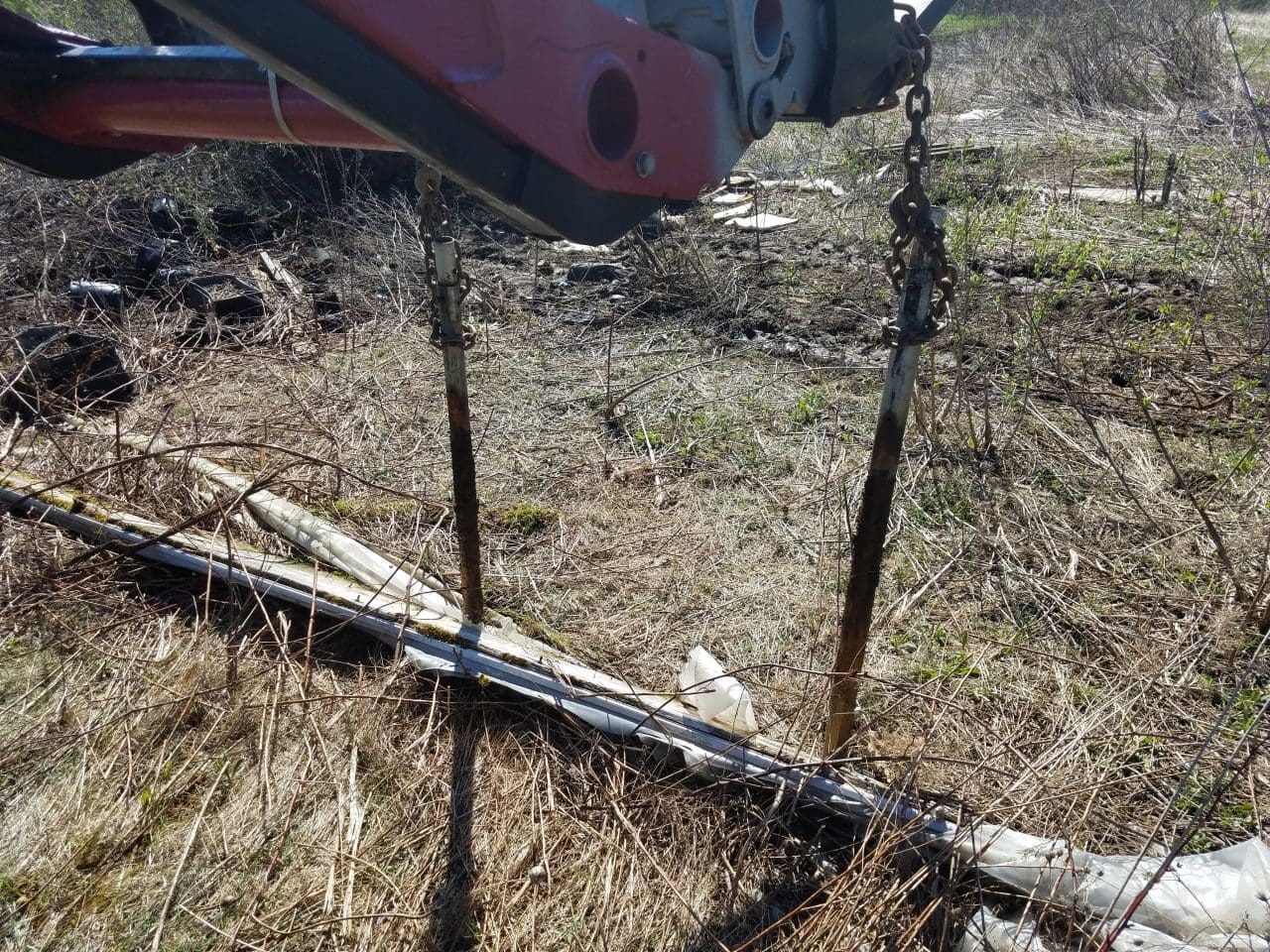 We disassembled all the hoops and things look pretty good. A few of the purlin pipes are bent but all of the hoops are properly curved with no kinks or twists. Aside from some obstinate rusty bolts the process was straightforward. The only real challenge was dealing with all the saplings and wild grapevines that had grown up inside the old framework.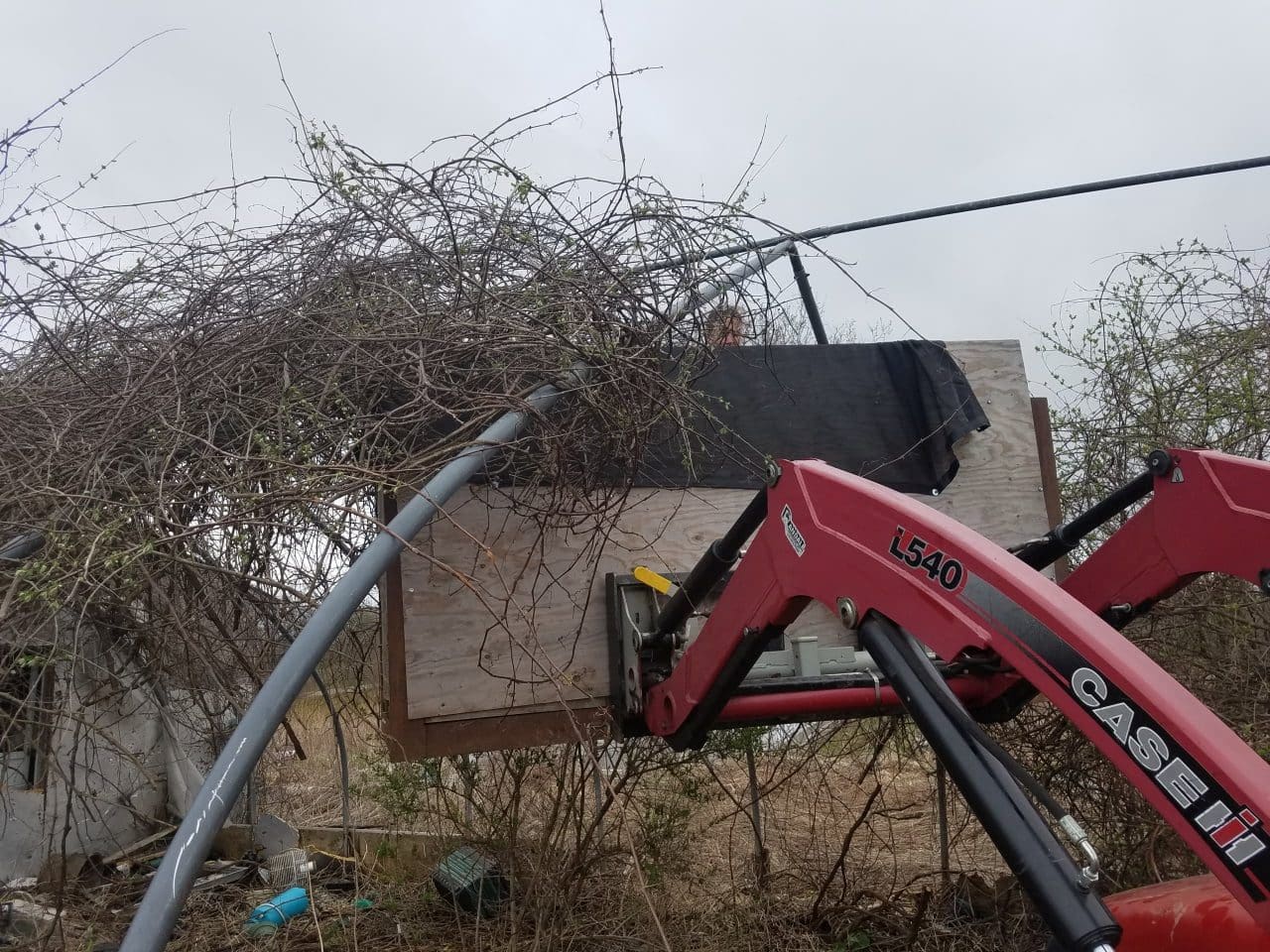 Now that we have the hoops here, we're waiting on some highway guardrail material to be delivered later this week, and then we'll begin building some new portable shelters for chickens.