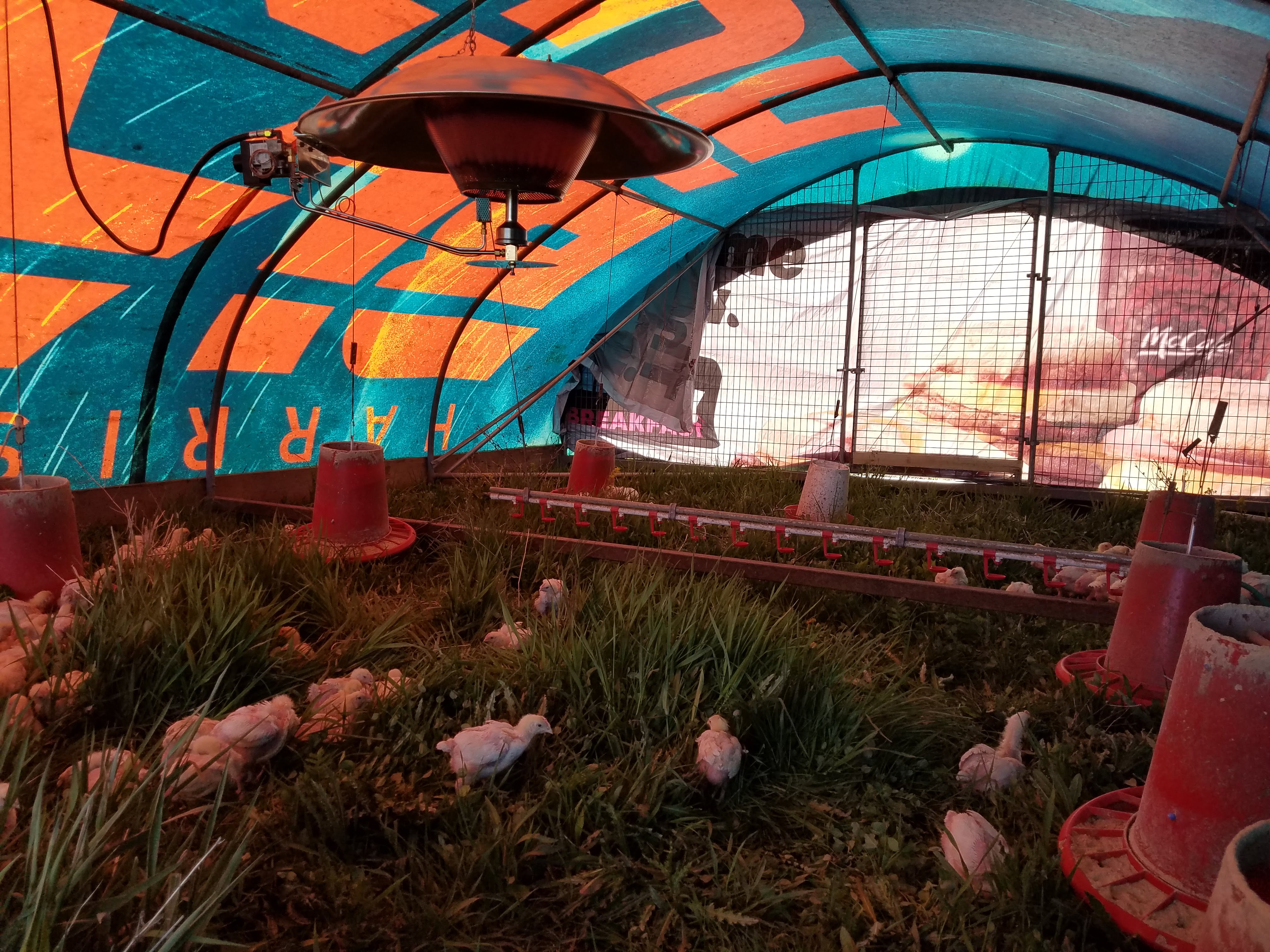 Today we brought this group of little chickens out of the brooder and set them up in the pasture. Between the strong cold wind and the nightly freezes, we had to give them some help.
To block the wind we tarped the end wall. Our chickens get exposure to American consumer culture, with a Blade Runner movie billboard for a roof and a McDonald's billboard as a windbreak.
We also rigged a propane brooder hover heater in the shelter. The heater does a good job taking the edge off the cold overnight. It isn't cost effective to run it full time, but I think for future shelters I'll incorporate heaters in each one.That should go a long way in improving chicken comfort in early spring and late fall.