The last few weeks have been running on the colder side. Every morning and afternoon either Rachel or I chop the ice from the water trough that is fed by underground pipeline from the pond.
For all our effort, most of our cattle never use the water trough whenever there is soft snow on the ground. A few hang around waiting for us to finish chopping the ice so they can get in for a drink but the others just come to watch us work, and after their companions have had a drink they all walk back to the hay bales for more feeding. It is hard to do a precise survey, but it seems that only a small minority of the cattle actually prefer liquid water. When the snow is crusty they'll go back to the trough. Like skiers, cows love fresh powder, and we've had plenty this season.
I don't know this as a fact, but I wonder if the preference for snow is that slurping down a gallon of ice water is chilling, but eating a gallon's worth of water as snow takes a lot longer as the the snow is chewed and swallowed, so the body isn't hit with such a shock of cold. It is just a theory…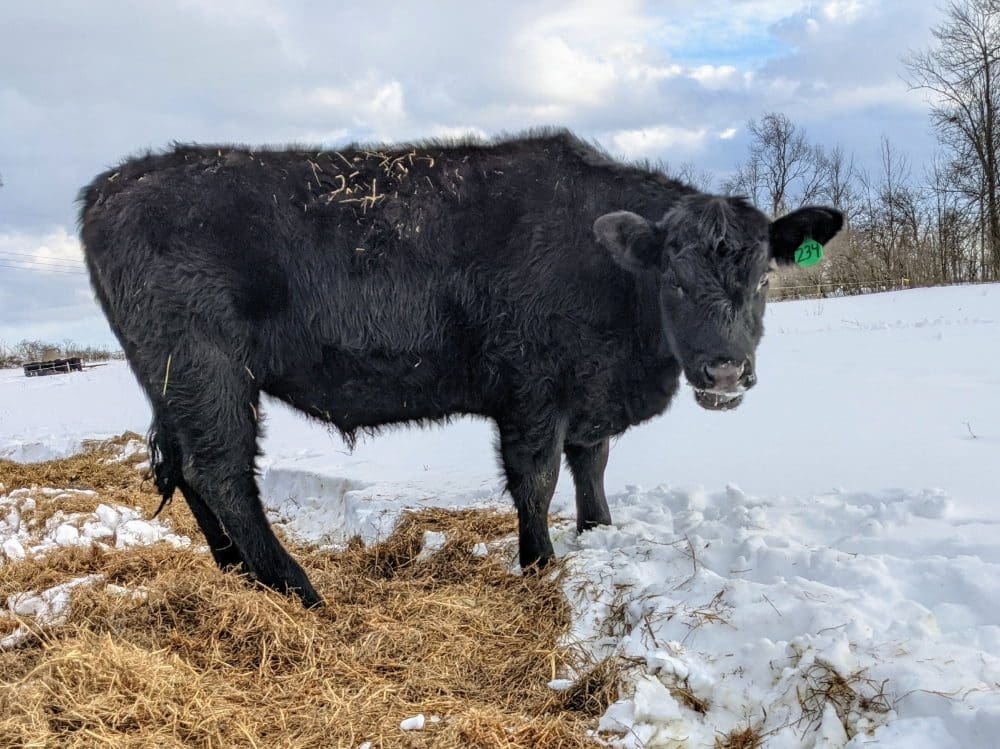 I used to wonder if the cattle would get dehydrated, but over the years I've learned to let them figure out what they wanted to do about their thirst. On the paleontological scale, grass fed cattle have been managing this on their own for long enough. The water trough is there if they want it.