We are developing some new chicken products to offer this summer once the pasture season gets underway. We need feedback from our customers to know how to prioritize our work on the sorts of items people would like. We'd really value your responses to these questions.
Your results are collected anonymously. Please feel free to add any other comments in the field at the bottom if there is anything else you'd like us to consider. We'll compile all the results and use the info to prioritize our planning.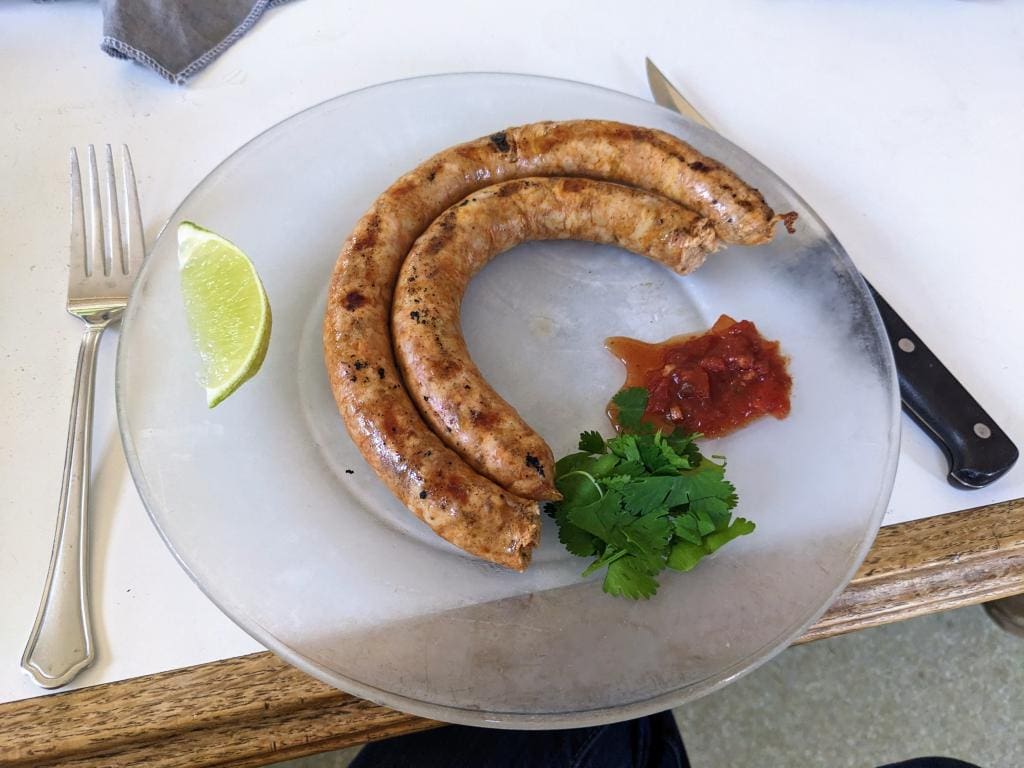 So far, we have a solid recipe for mild Italian sausage and a nice, simple chicken curry sausage. We have made some test runs with a Mexican-style chorizo. That one still needs some work to bring the flavors into balance, but it is coming along. One of the perks of the job is that we get to eat each batch of sausage as we go.
Thanks to everyone who filled out the survey questions above.