Remember I mentioned a few months ago that we were working on Organic Certification?  Well…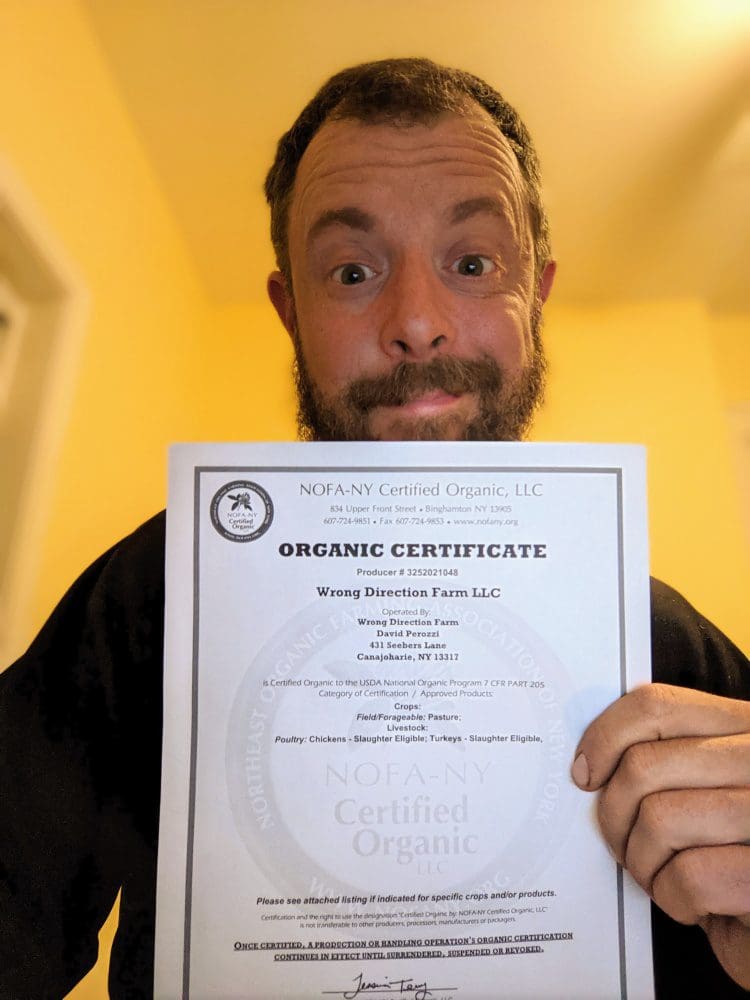 We've made it over the finish line and have the Organic Certificate in hand.  The inspection went smoothly and this week we received our certificate.  Because we've always been using Certified Organic feed and we've paid attention to Organic regulations, there really wasn't anything that needed changing on our end and the review period moved swiftly.
It might take a little while to get the labels refreshed, but starting in June you should see the "Certified Organic" text showing up on packages.
Now I wonder how I should talk about things. Is the preferred word order choice "Certified Organic, Pasture Raised Chicken Thigh" or "Pasture Raised, Certified Organic Chicken Thigh"? Either way, it gets verbose. Maybe, "the best chicken thigh".