I built a portable high-power solar fence charger mostly from parts and scrap.
I've been using a 2 joule solar fence energizer from Premier for four years and it has worked well when we need a temporary fence out away from our main fences.  But since the Premier fencer is in use over by the pigs and chickens, we needed another solar energizer.  Eventually we hope to extend our perimeter electric fences to the back fields, but that is a project for another year.
The energizer I started with is a 6 joule Speedrite AC/DC energizer.  This was our main fencer before we upgraded to a much more capable 32 joule energizer, so the most expensive component was already on-hand.  I also had a small trailer, a deep cycle battery, and offcut wood and metal scraps.  I bought a 100W solar panel and charge controller.  Like most of our projects, it dragged along for months as I found time to work on it.  Without all the starts and stops it could have been a quick project, but quick projects are rare phenomena here.
Here's how it came together: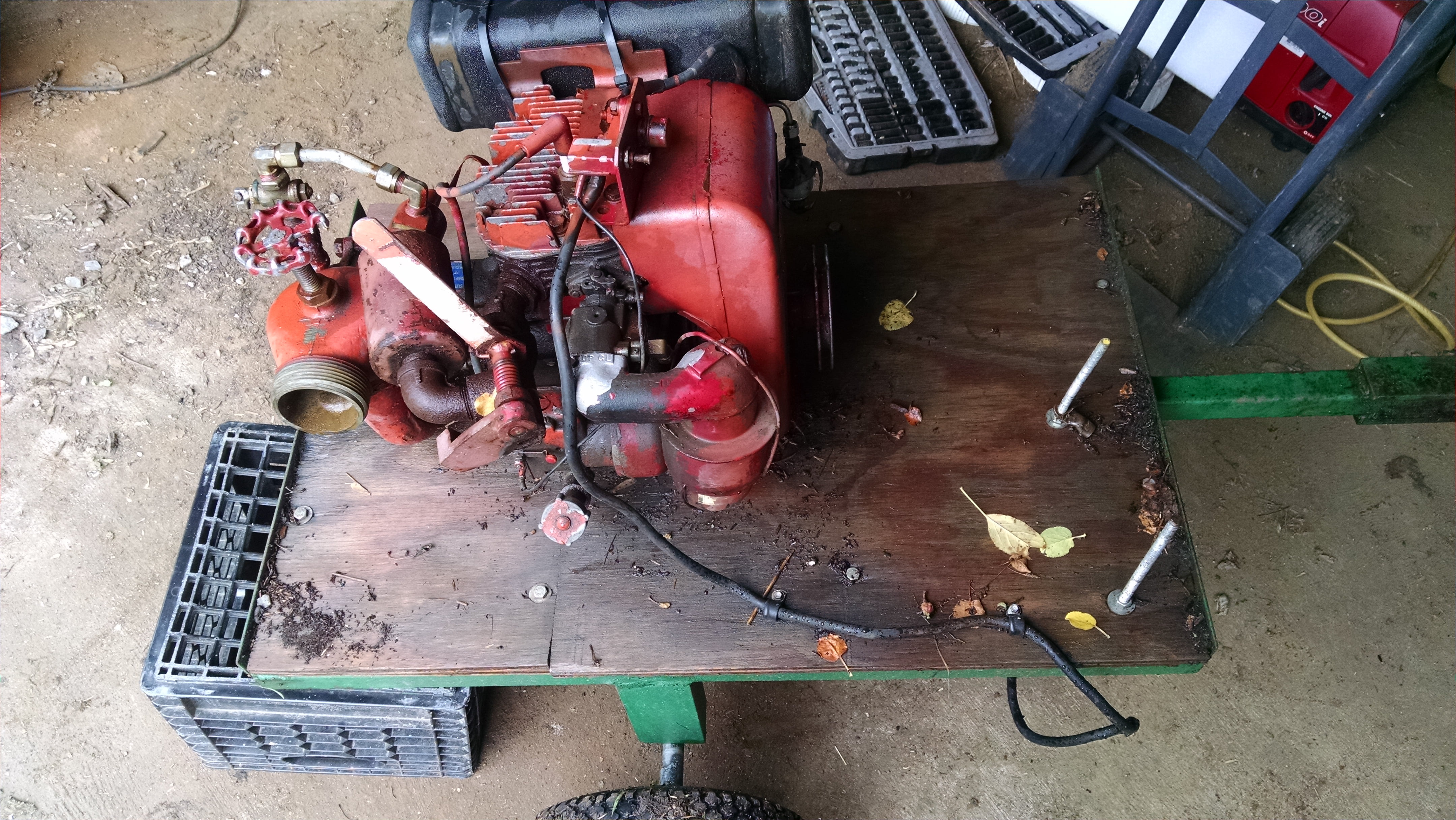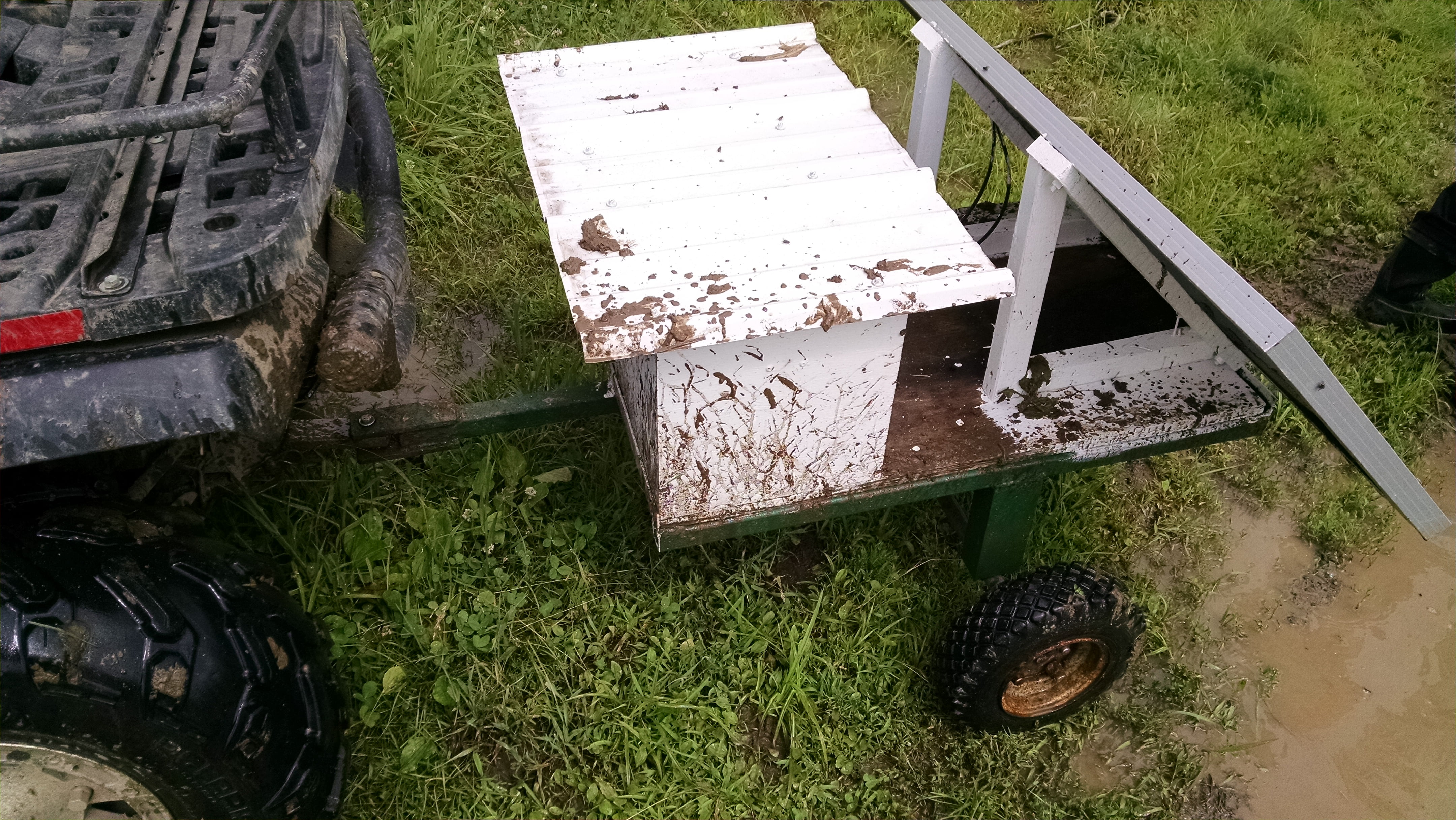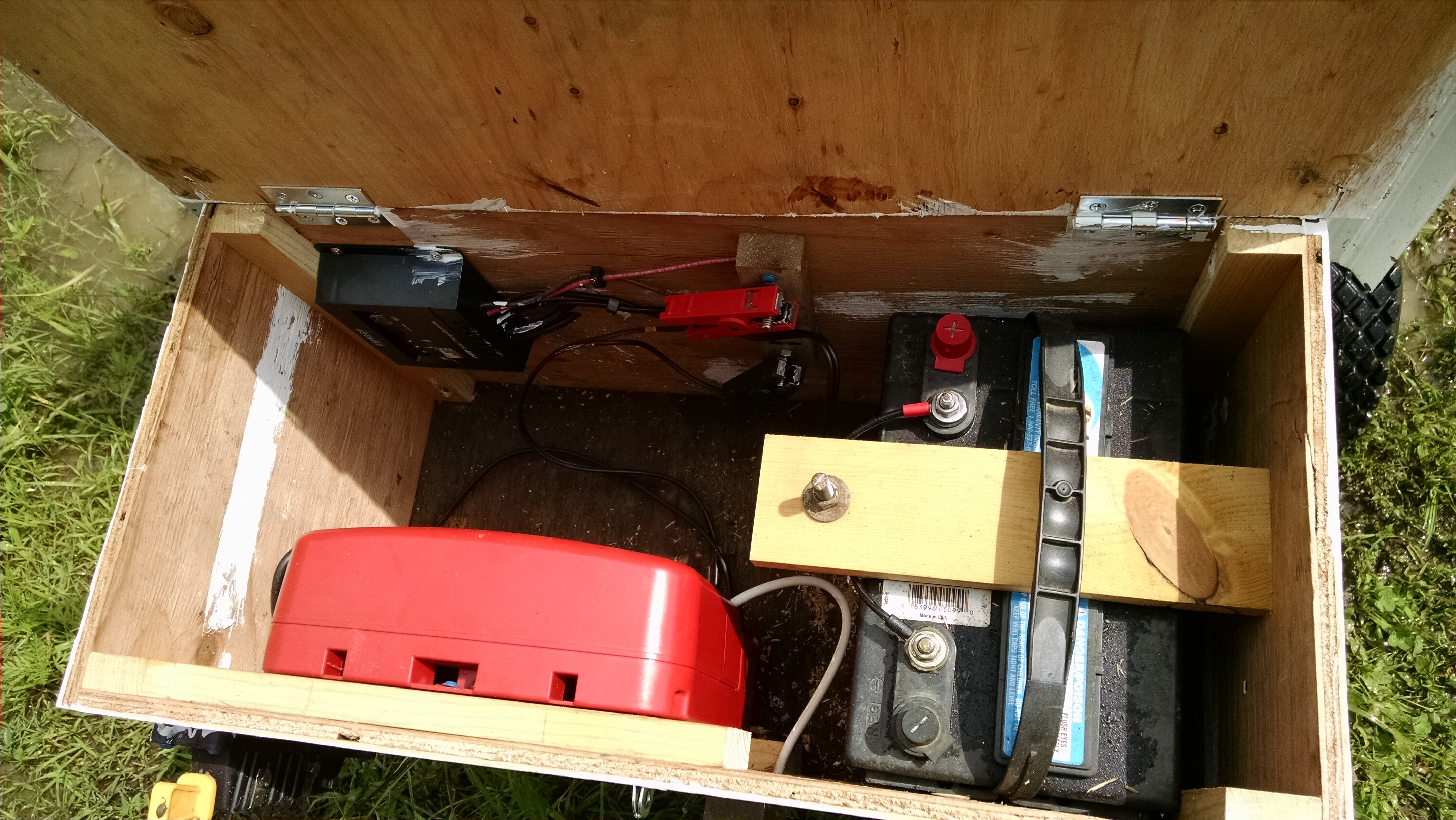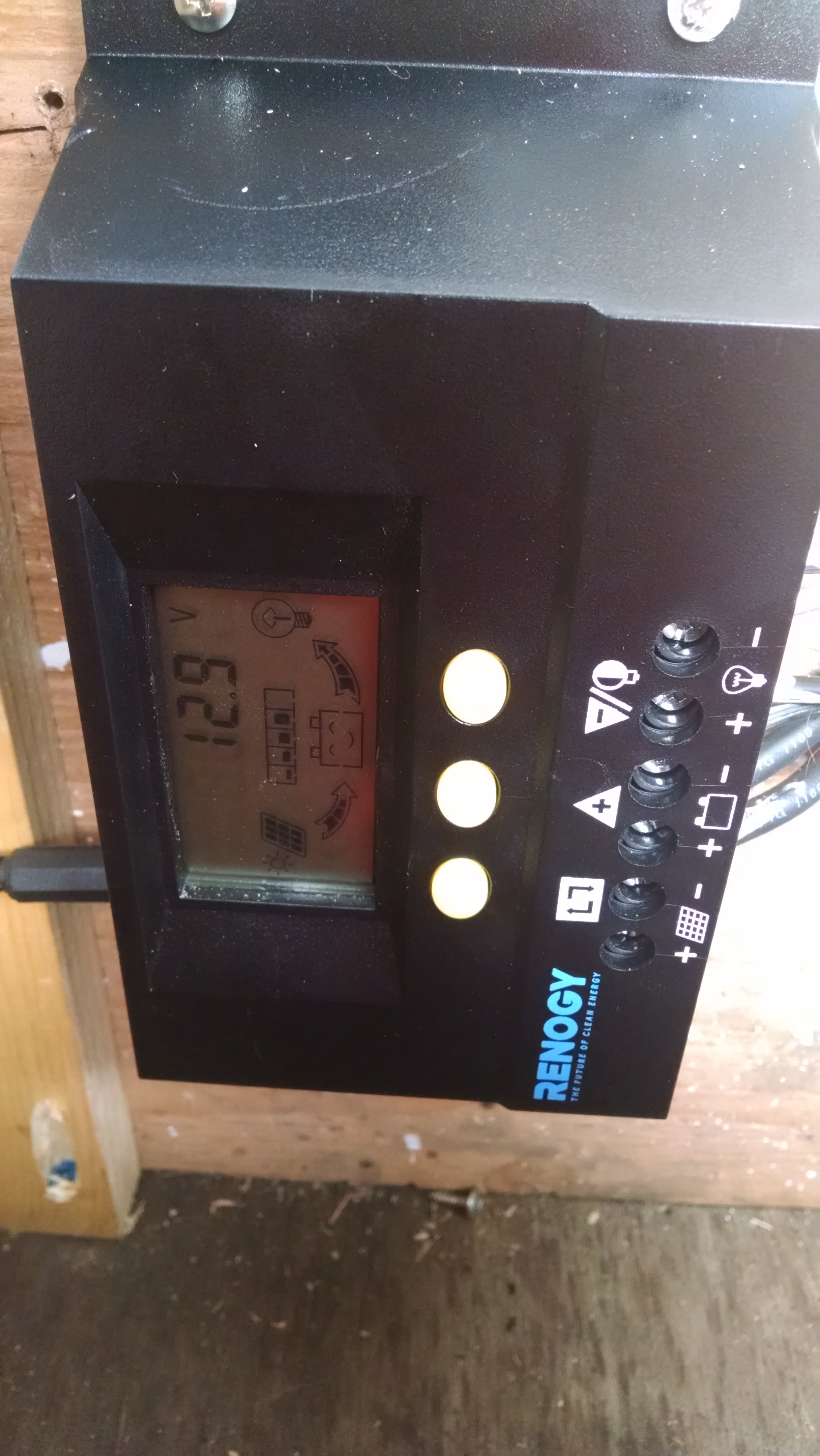 The total out of pocket costs were $225 for the solar panel and two charge controllers (I could have saved $30 if I bought the better controller at the beginning) plus $10 for hinges and stainless nuts and washers for the battery terminals.  Obviously all the other parts have value, but those were paid for years ago so I'm not counting them.