This week we set up a new feed storage bin. As interest in pasture raised poultry has increased, our flocks have grown and we found we needed a bigger bin for all the organic chicken feed we're using. Having a second bin also allows us to keep two different feed mixes on hand so we're better able to adjust the diet as the chickens and turkeys age. (Don't tell the turkeys this because they might be offended, but after we start them on a turkey-specific feed, they transition to eating chicken feed too).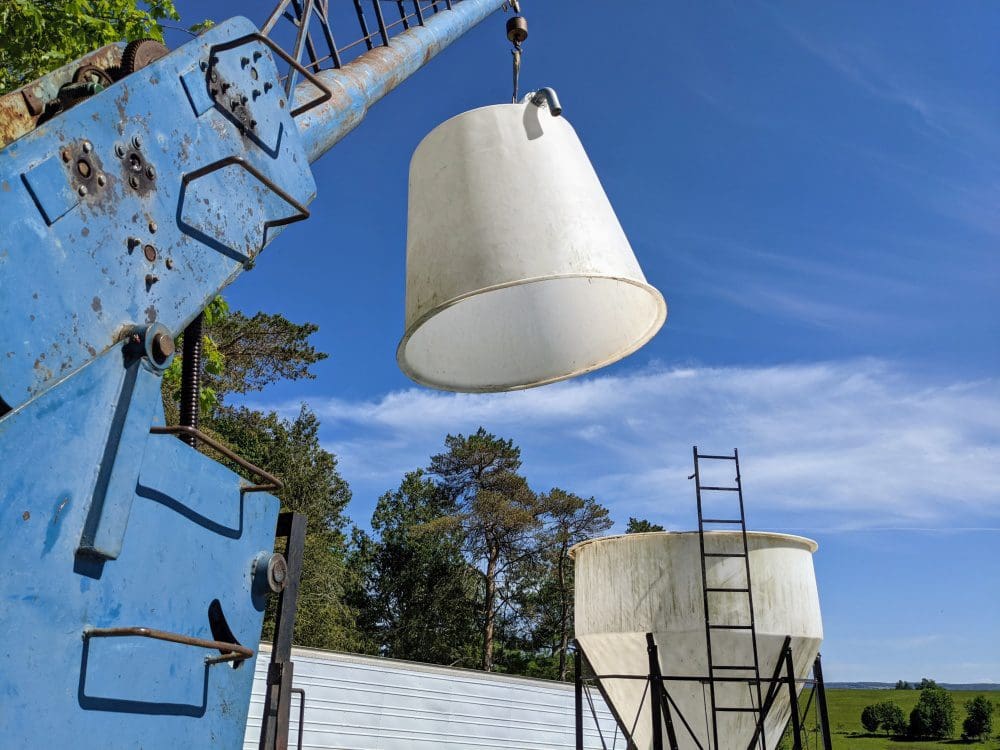 We needed some help getting the top section in place. We were able to assemble the legs and cross-bracing and then to set the lower twelve feet of the bin ourselves, but the upper half was out of reach. Varnum, our local pole barn builder, had a free moment in his schedule and brought his crane truck over to assist in flying the top section into position. I was going to rent a telescopic lift for the job, but I'm glad to have been able to hire a neighbor instead.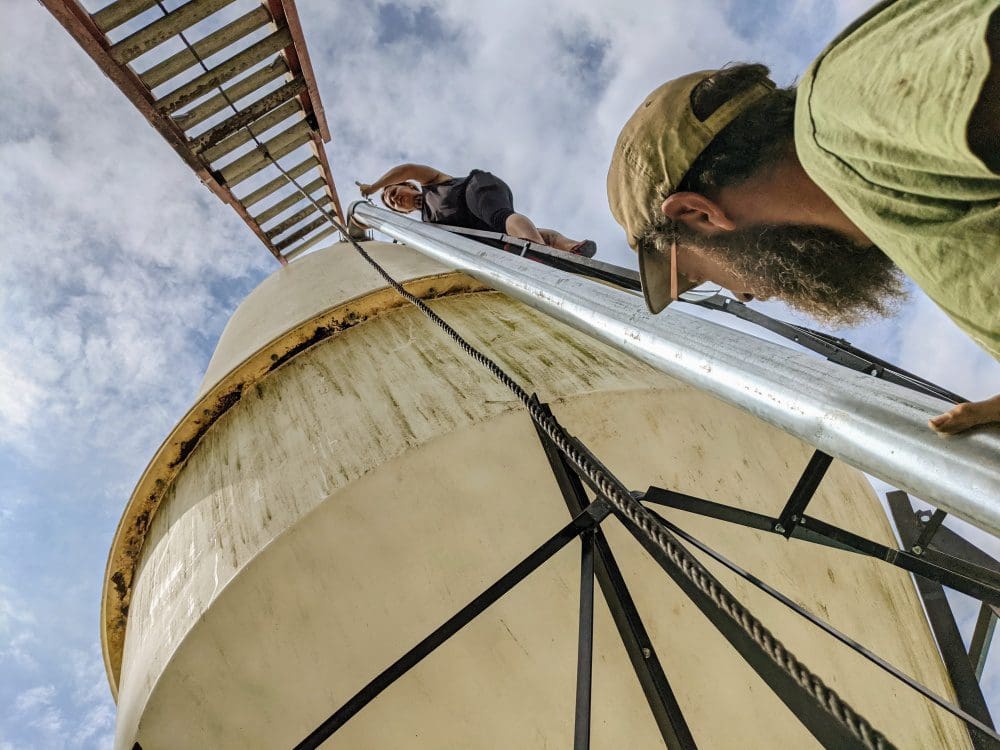 Zia and I are just finishing up the details, assembling the pneumatic fill pipes and the auger. Getting the auger in place is another job that would be easier with a crane or telehandler, but I've managed to contrive a cradle in the past using the tractor forks, so I think I can make that arrangement work again.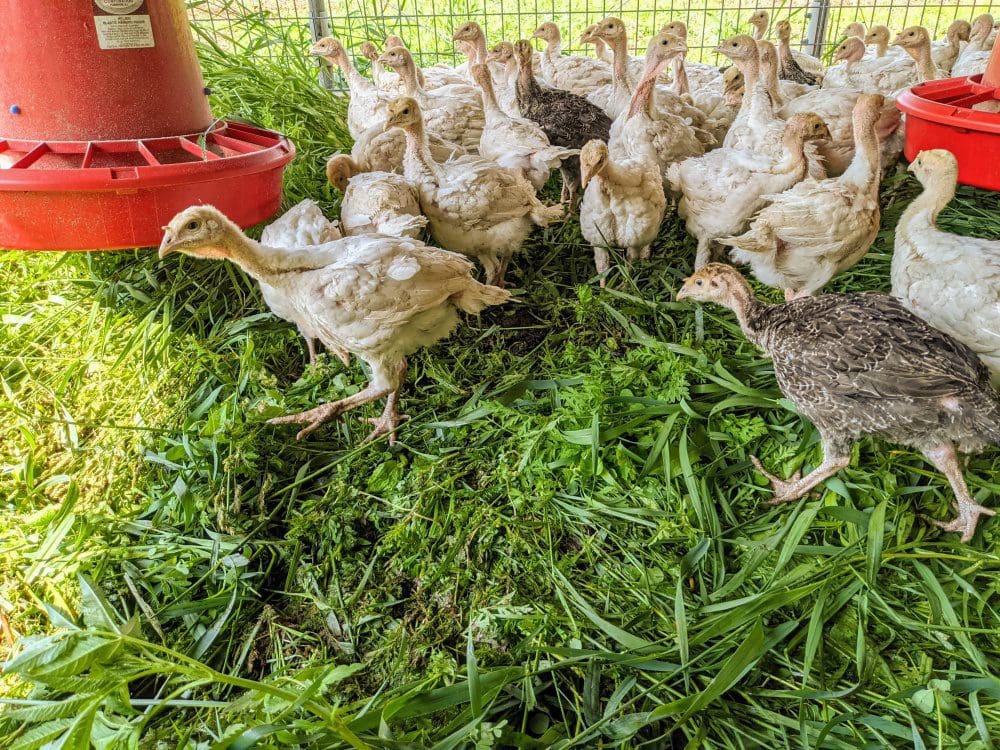 The turkeys and chickens are doing well this spring, so it has been gratifying to see how this year's infrastructure improvements are helping us keep the birds in top form.