I wanted to pass along an article I wrote for Cornell's Small Farms Quarterly about Wrong Direction Farm's pasture raised turkeys. My plan is to develop a short series on various aspects of pasture raised turkeys in the upcoming editions. I'll cover topics like caring for young turkeys during the brooder phase, considerations for turkeys on pasture, and thoughts on marketing opportunities. Here's the link to the first article:
This article is more farmer-oriented than what I normally include here on the farm website. But I thought it might be interesting for our customers to read something from a different perspective.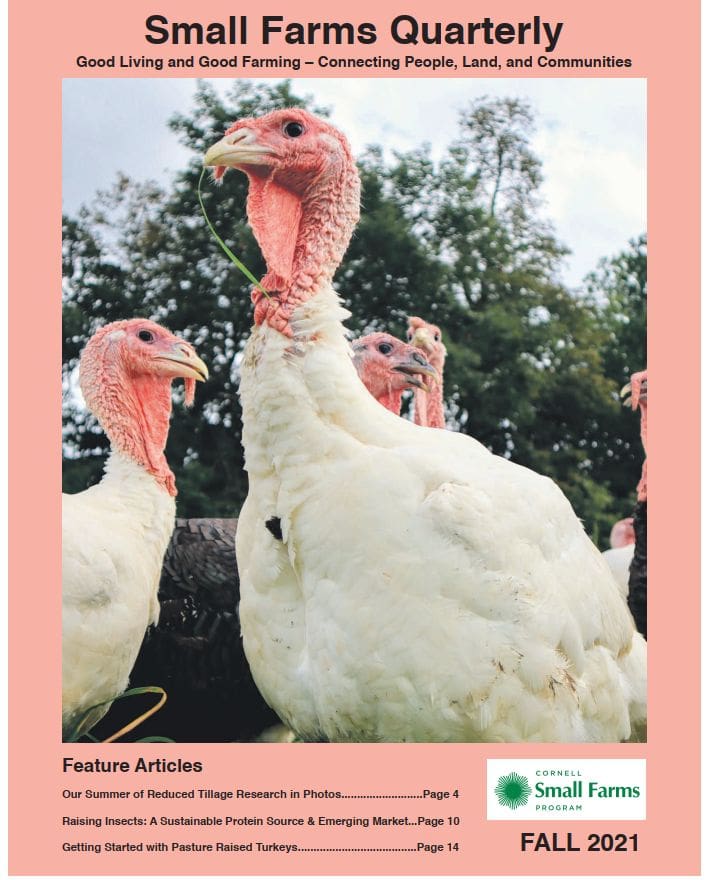 Along with the article, our turkeys featured on the cover photo. This tom turkey seemed pleased with himself. I like that the photo captured the turkey with a blade of grass in its beak. I like to emphasize that our pasture-raised turkeys are always on the move to fresh green grass, so this helps to tell that story in pictures.