Pasture Raised Poultry
We raise our Certified Organic chickens and turkeys on fresh grass every day.

Our birds are constantly on the move, thriving in an environment with grass, bugs, and fresh air.
Shop Pasture Raised Chicken
Grass Fed Matters
We believe in grass fed.
Raised with the attention we give them, grass fed cattle contribute to environmental regeneration.

No corn, no grain byproducts, no antibiotics. It doesn't need to be complicated!
Shop Grassfed Beef
Right to your Home
You can get our meat delivered right to your home.

We send out orders once each week to customers in New York, New Jersey, Pennsylvania, Delaware, Connecticut, Rhode Island, Massachusetts, Vermont, New Hampshire, Maine.
Learn More
What to Expect When Your Box Arrives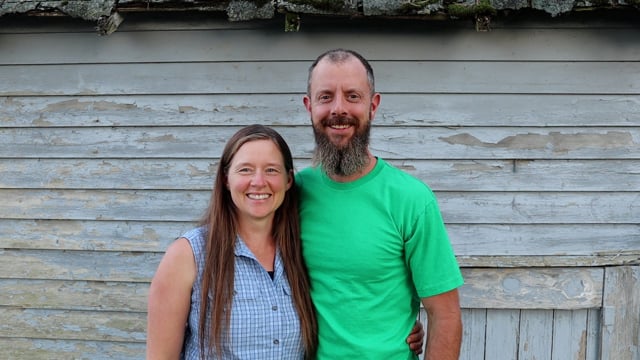 Welcome to Wrong Direction Farm
At Wrong Direction Farm, we choose to take a different path. We aren't chasing bigger and better. We simply want to produce great food in a way that treats our land, our animals, our family, and our customers with respect.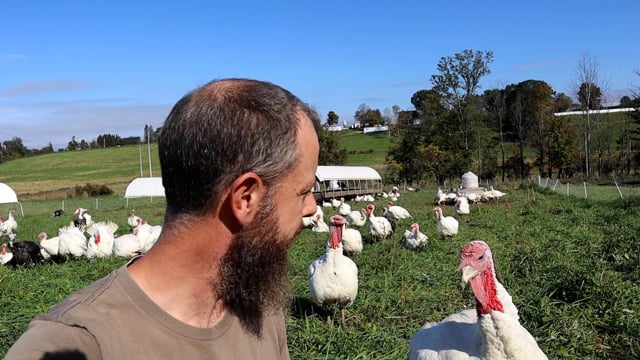 Moving Turkeys on Pasture
Grass Fed Top Sirloin Kabobs
Shaved Steak (Minute Steak)
Pastured Chicken Drumsticks
Grass Fed Butter – Salted
Connect with the farmers, not just a marketing department.
Meet Rachel and Dave Perozzi, your farmers at Wrong Direction Farm.
"Your turkey was the best ever"
Everything is so delicious! We are so happy to support your farm and with products that are clearly amazing in every way.
"We've officially been converted to WDF meats."
Both taste and quality is fantastic and the portion size is perfect! Delivery is prompt, you get to pick a delivery date when you place your order. Our meat arrived on time, well packed, and freezing cold.
"I am a very satisfied customer!"
Very happy to support farmers who care as much as this farm does for its animals and customers.
All the Little Live Things
Minute Steak Sandwich with Provolone, Roasted Pepper-Basil Mayo, and Buttermilk Fried Zucchini Chips
The Best of Our Farm to Your Door
Each week we send orders of grass fed beef and lamb, pasture raised chicken, turkey, and pork from our farm directly to homes throughout the Northeast. Your order will be sent with dry ice for next day delivery, so everything will arrive ice cold.
Customers in the Northeast get free delivery on orders over $200. We deliver throughout New York, including all of New York City and Long Island, and most of the Northeast.
Nobody likes wasteful styrofoam, so instead we use fully recyclable, paper-based insulation for our shipping containers. Box and insulation can be recycled together in any curbside pickup.