…to the greenhouse.  Last week, we put the finishing touches on the pigs' winter quarters.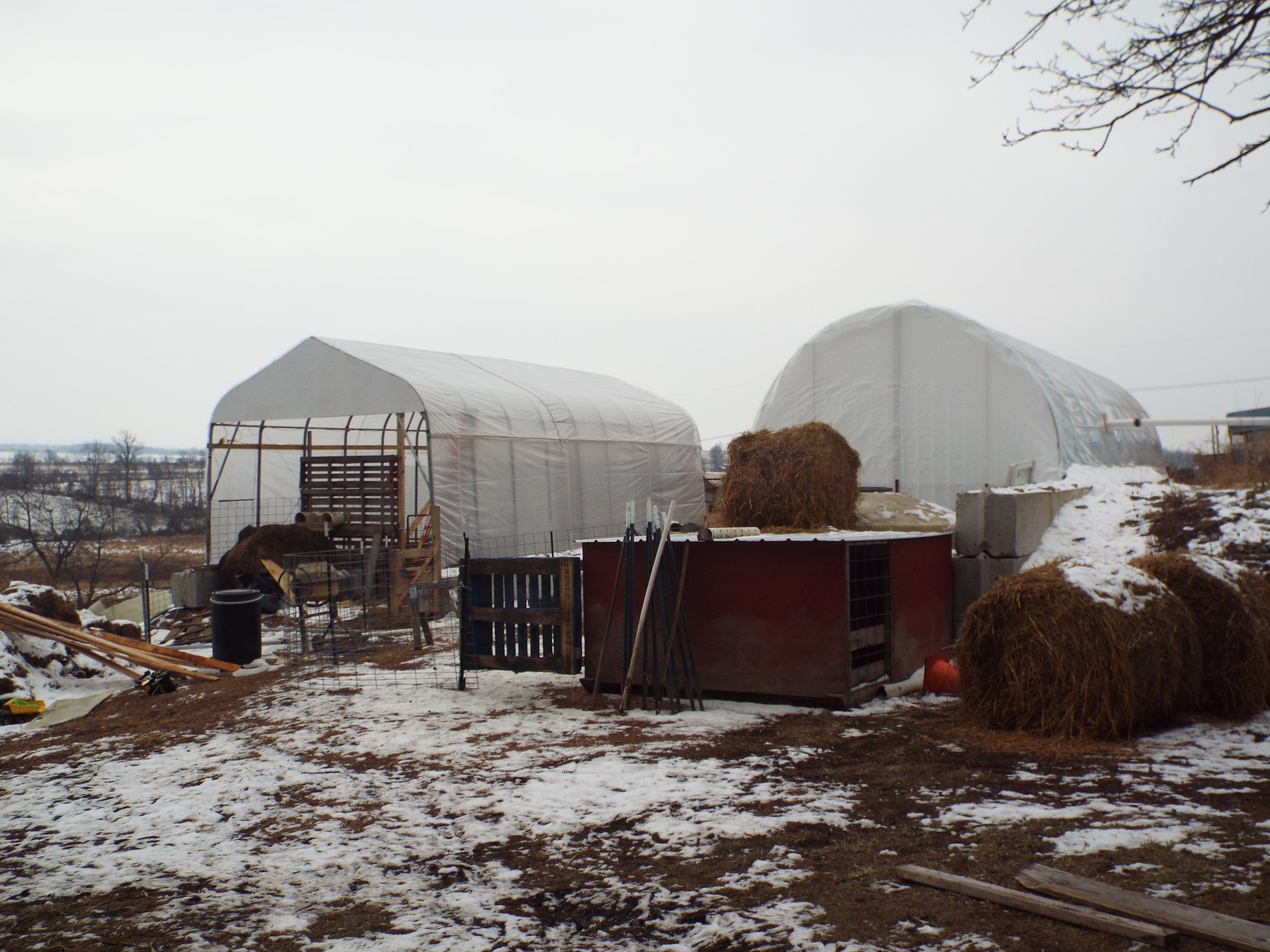 We spread hay in their yard,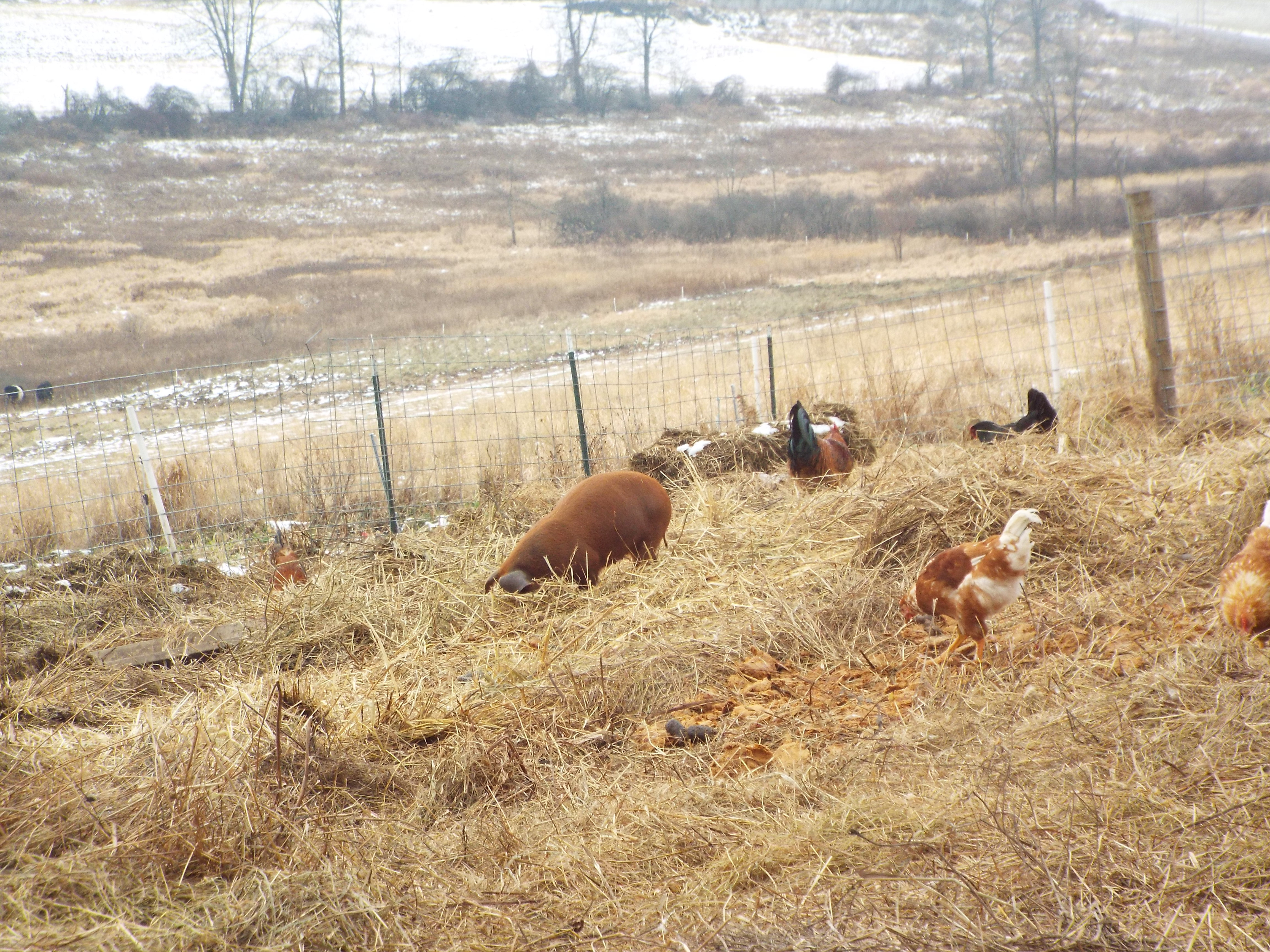 installed gates and whey troughs,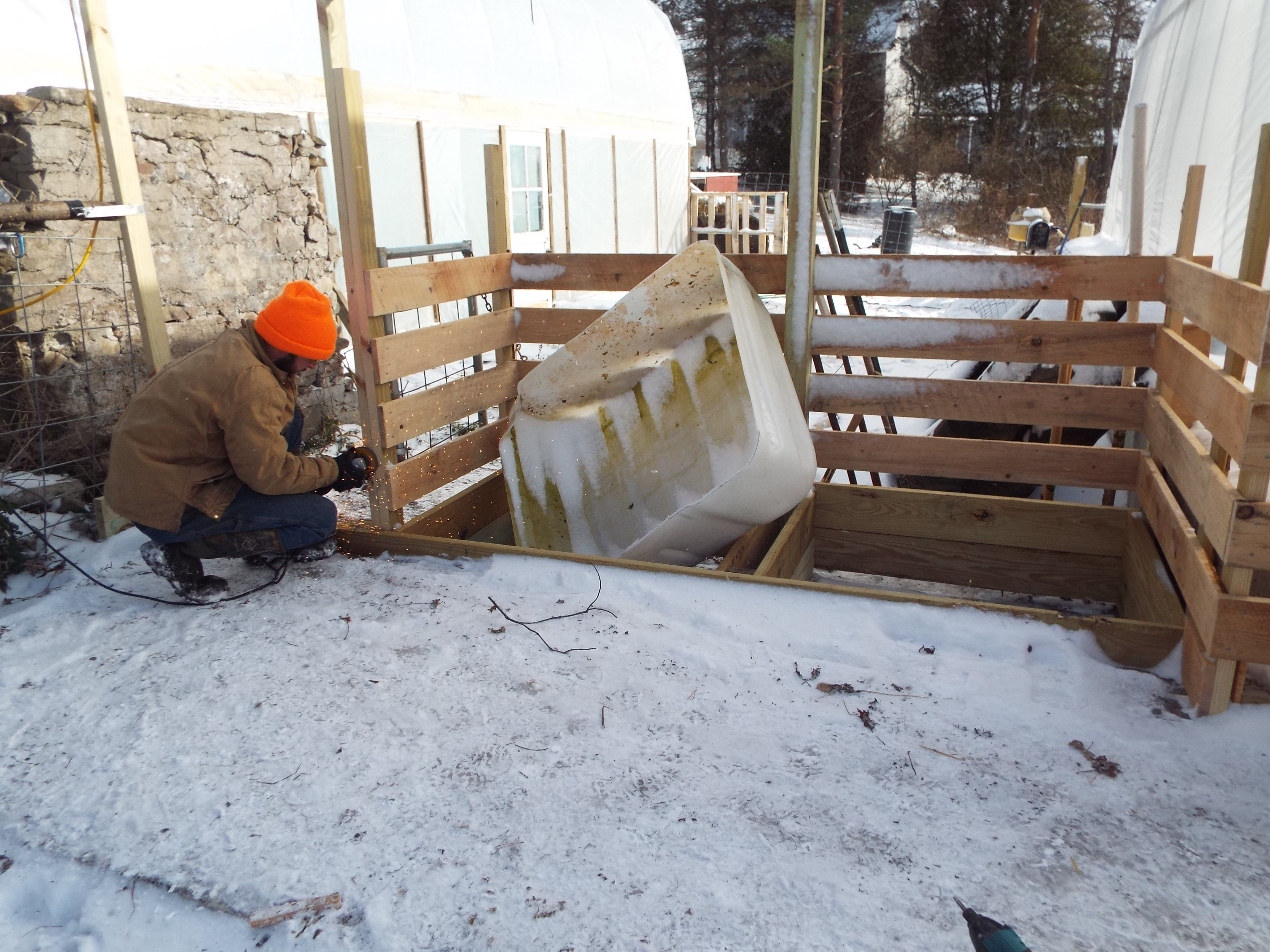 put up chicken roosts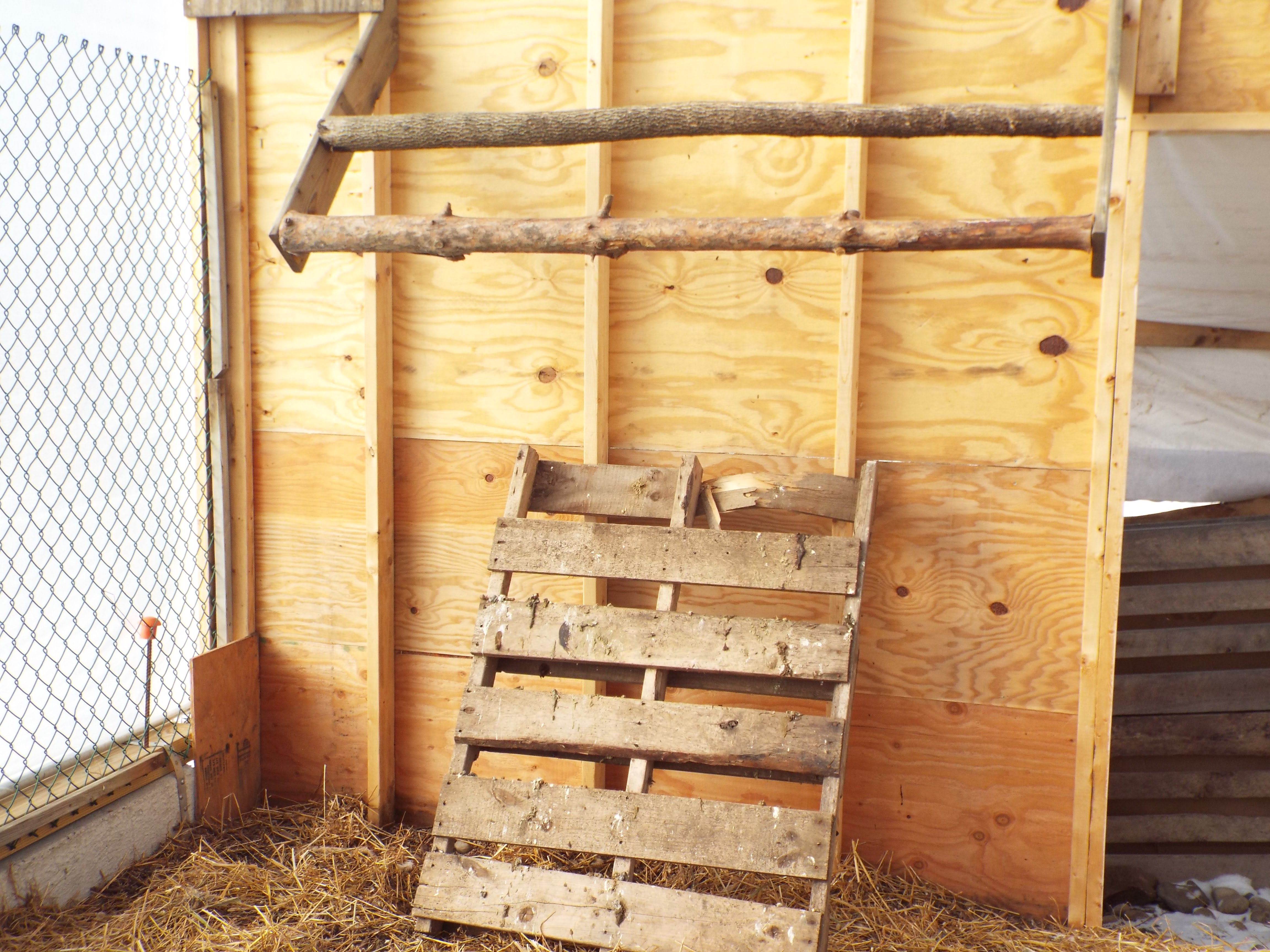 and nest boxes.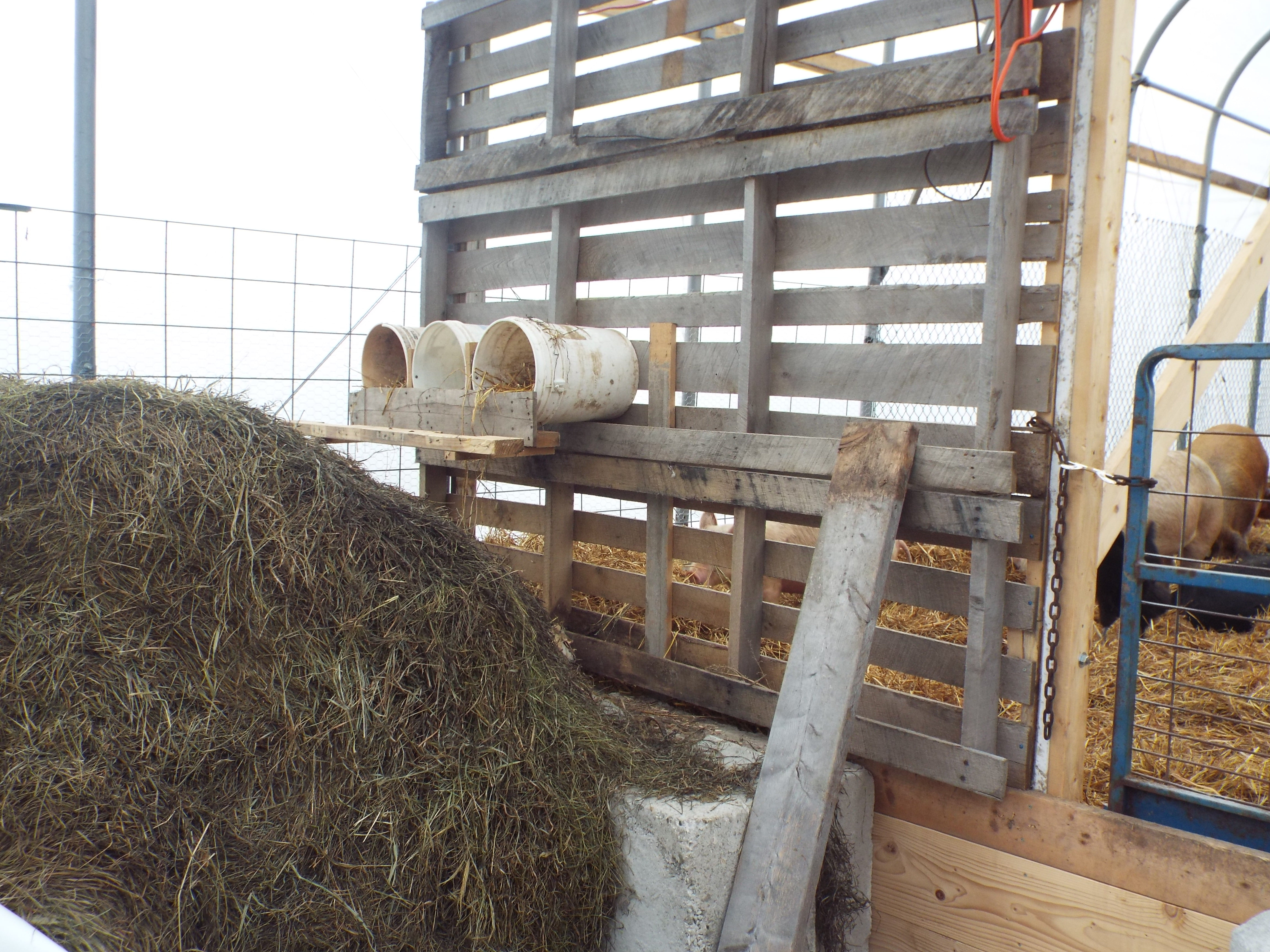 Persuading the pigs to walk up the hill to the new yard took some effort, but they are happy to be inside,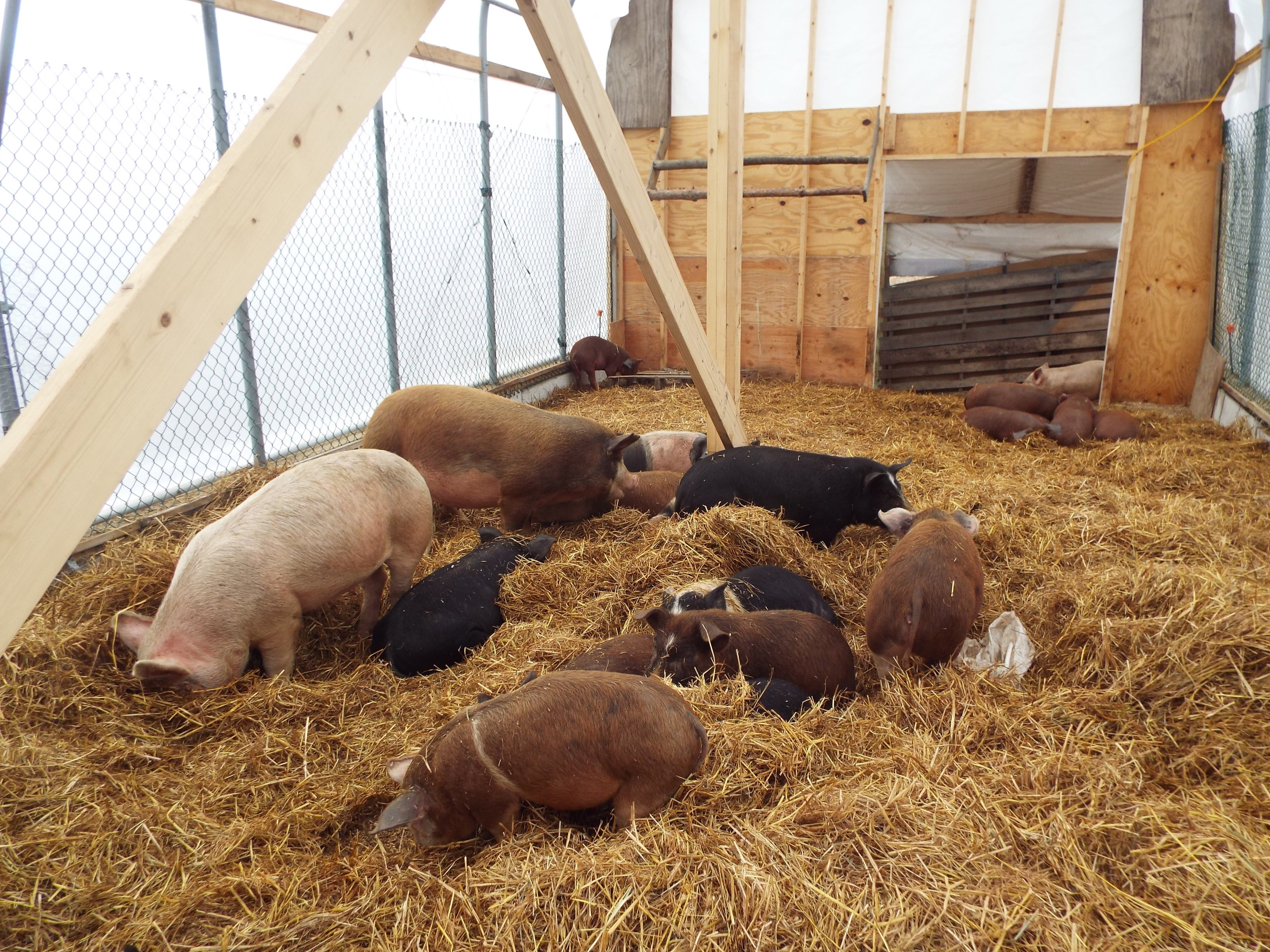 and cozy,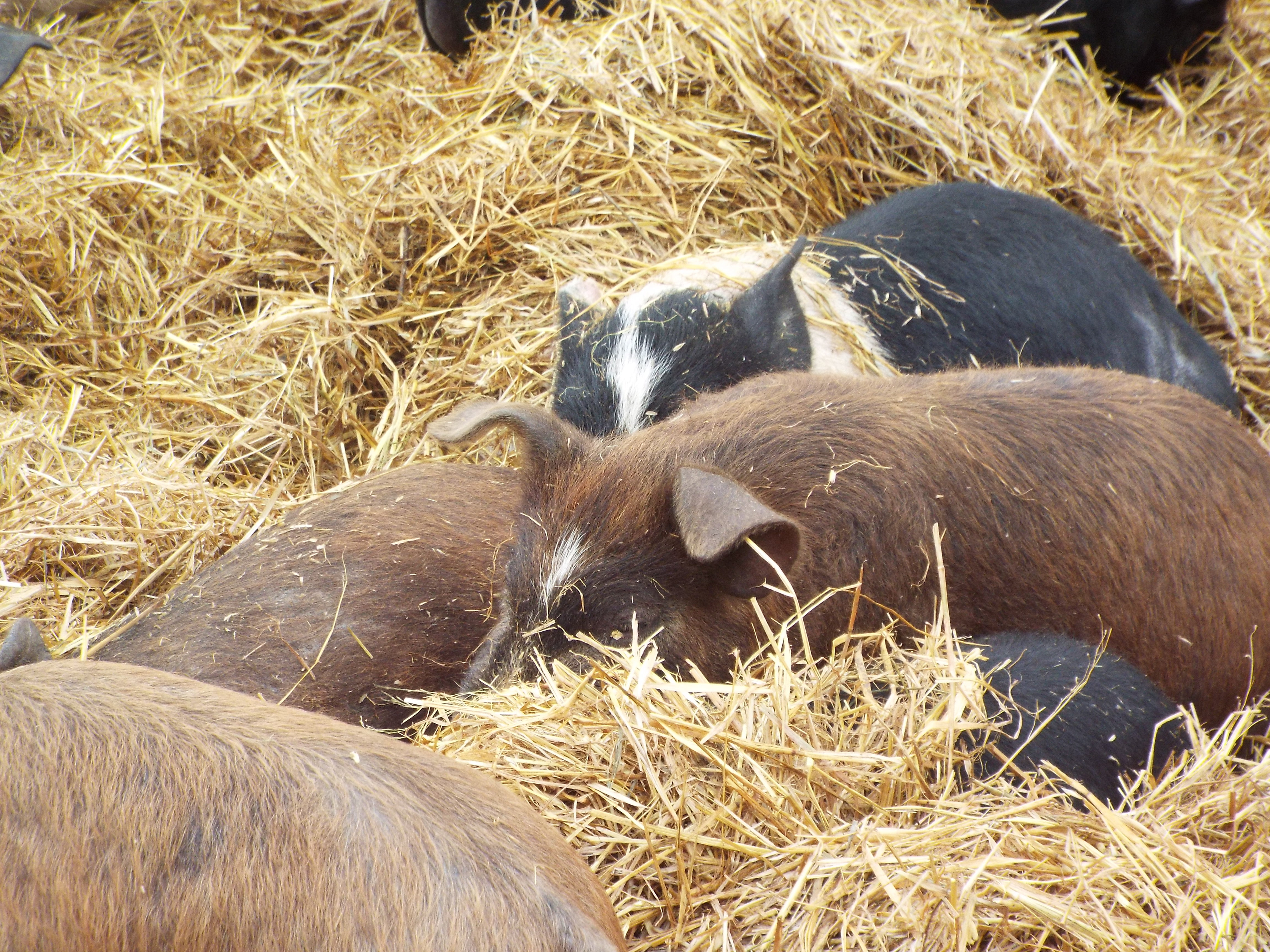 and enjoying the convenience of whey right outside their front door.